IT Cosmetics Launched a New Line of Serums, and Our Editors Put Them to the Test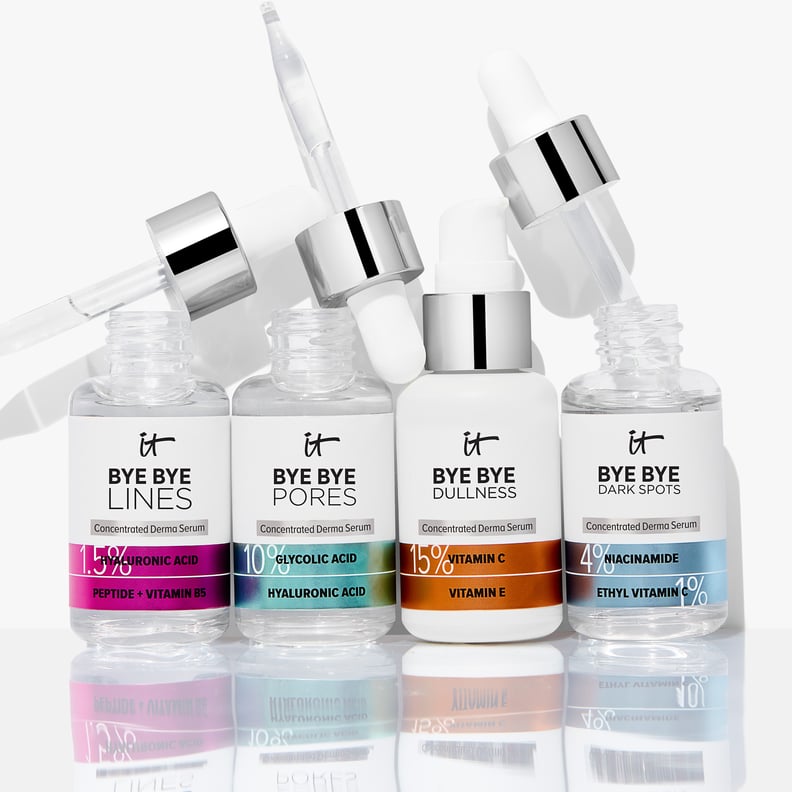 IT Cosmetics
IT Cosmetics
As POPSUGAR editors, we independently select and write about stuff we love and think you'll like too. If you buy a product we have recommended, we may receive affiliate commission, which in turn supports our work.
Serums are the crème de la crème of skin care. If you want to get something done — treat acne, brighten dark spots, smooth fine lines, boost hydration — use a serum. They're packed with potent, effective ingredients that really make a difference in your skin. The key to achieving your beauty goals is just finding the right serum for you. Luckily, the new IT Cosmetics Bye Bye Serum line has something for everyone.
The four different formulations are: the Bye Bye Dullness Serum, for those looking to brighten; the Bye Bye Lines Serum, for those looking to fight fine lines; the Bye Bye Pores Serum, for those looking to reduce the appearance of their pores; and the Bye Bye Dark Spots Serum, for those looking to even out their complexion. At $29 each, you can pick the best one — or two — for your skin's unique needs.
To put the new serums to the test, three of our editors with different skin types and skin concerns tried the IT Cosmetics Bye Bye Serums. Check out their full reviews ahead. And if you're interested in trying them for yourself, use the code POPSUGAR from July 18 to July 25 to get 30 percent off Confidence in a Cream with the purchase of any Bye Bye Serums at ITCosmetics.com.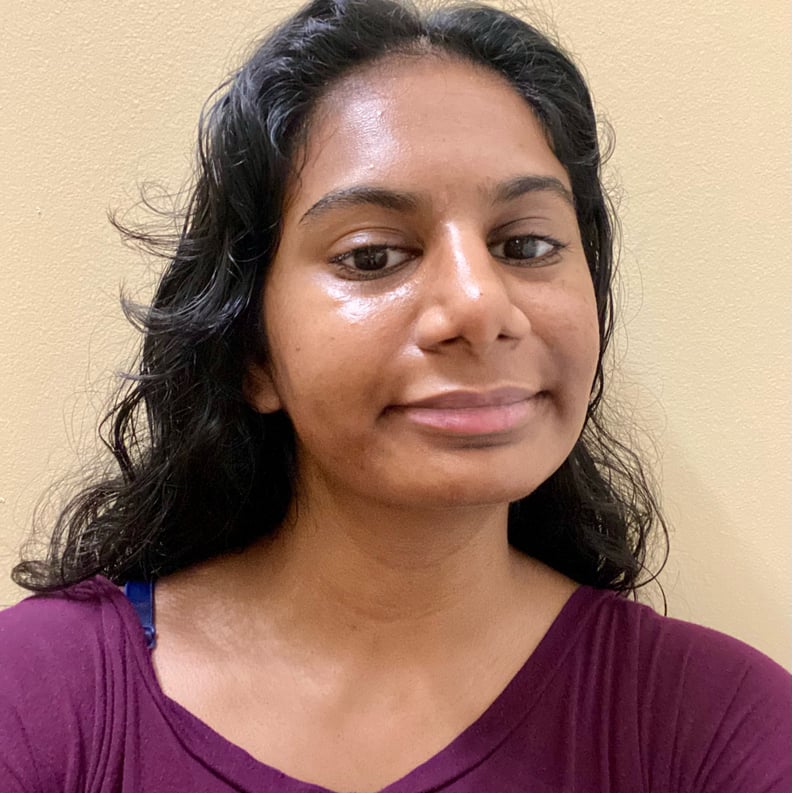 IT Cosmetics Bye Bye Dark Spots Serum Review
"I've been using the IT Cosmetics Bye Bye Dark Spots Serum ($29) for a little over a month now, and I love it. It was slow and steady progress, but I have noticed that my skin, overall, looks brighter and less congested, probably due to the niacinamide. Most of my dark spots are due to acne, so it helped in keeping my skin breakout-free, as well as preventing whiteheads. A lot of serums and treatments targeted towards diminishing dark spots are pretty potent with AHAs and strong active ingredients. I like that this one is on the gentler side — I was able to use it in my day and nighttime routine every single day. Overall, I really liked the serum for brightening up my skin and helping fade my dark spots over time. However, since it's a gentler approach to getting even-toned skin, the results may take longer to appear." — Anvita Reddy, editorial contributor, shop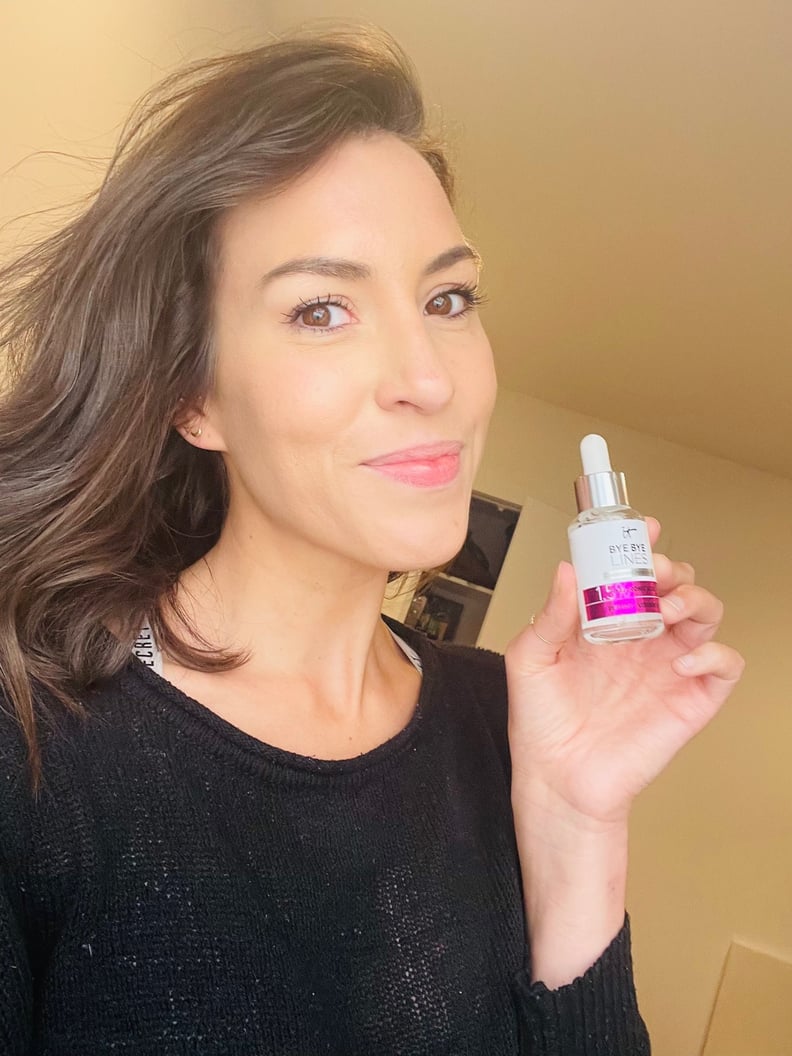 IT Cosmetics Bye Bye Lines Serum Review
"Technically, my skin type is combination and sensitive, but if you looked at my birth certificate, you'd know I also have a few fine lines and wrinkles, too. To treat them, I usually opt for a winning combo of Botox and retinol, but I've loved so many IT Cosmetics products in the past that I was excited to road-test the Bye Bye Lines Serum ($29) as a new addition to my morning skin-care routine. I'm glad I did: the texture is soft and slippery — don't worry, it absorbs quickly to a velvety finish — which makes it perfect to use pre-makeup. While I can't say I've seen a noticeable difference in my lines in just the few weeks I've been testing it, I will say my skin feels ridiculously more hydrated and a pinch more 'plump' thanks to the trio of hyaluronic acid, peptides, and niacinamide." — Kelsey Castañon, beauty director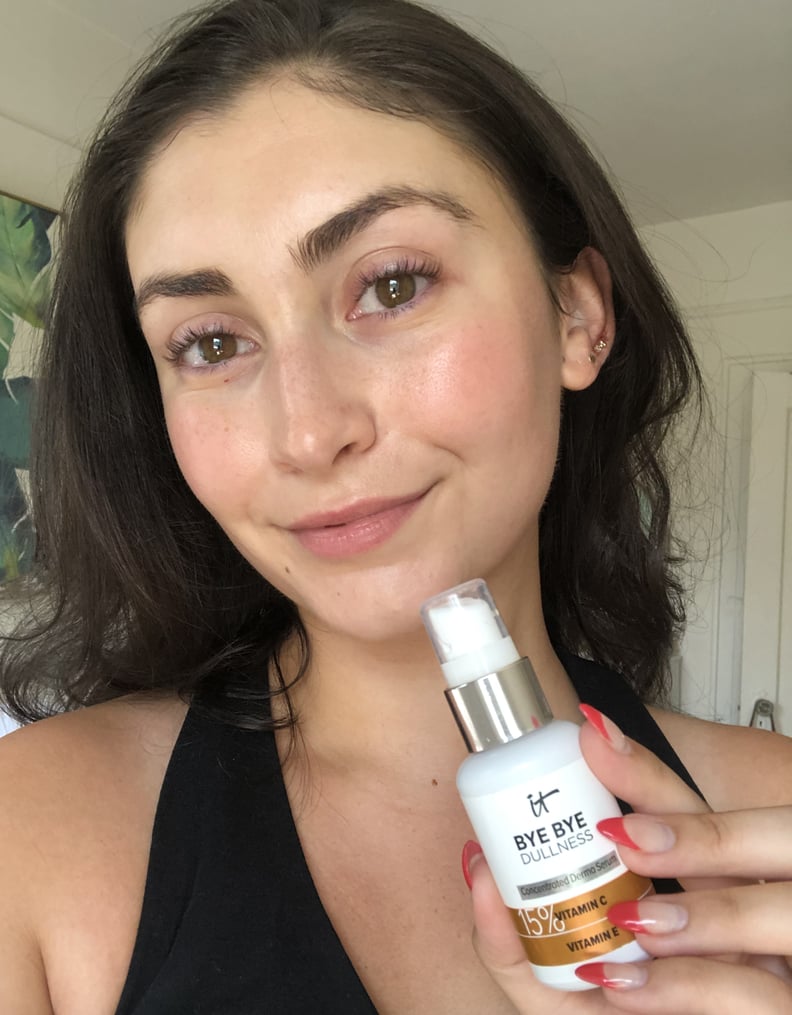 IT Cosmetics Bye Bye Dullness Serum Review
"If I could bathe in vitamin C, I would. I'm obsessed with brightening, dullness-banishing serums, and the IT Cosmetics Bye Bye Dullness Serum ($29) is no different. With 15 percent pure vitamin C and E in the formula, it helps increase your complexion's radiance and boost your natural glow while also nourishing and promoting cellular restoration. Not to mention, both vitamin E and C are high in antioxidants, which protect against free radicals. The texture of the serum is incredibly light and water-like, allowing it to absorb into skin quickly. It does have the strong vitamin C serum smell like most, but it's not nearly as fragrant as others that I've tried. I used the serum every morning for about a month and definitely noticed a difference in the appearance of my skin — it looks more even and bright. I'll be using this 'til the last drop. — Jessica Harrington, associate beauty editor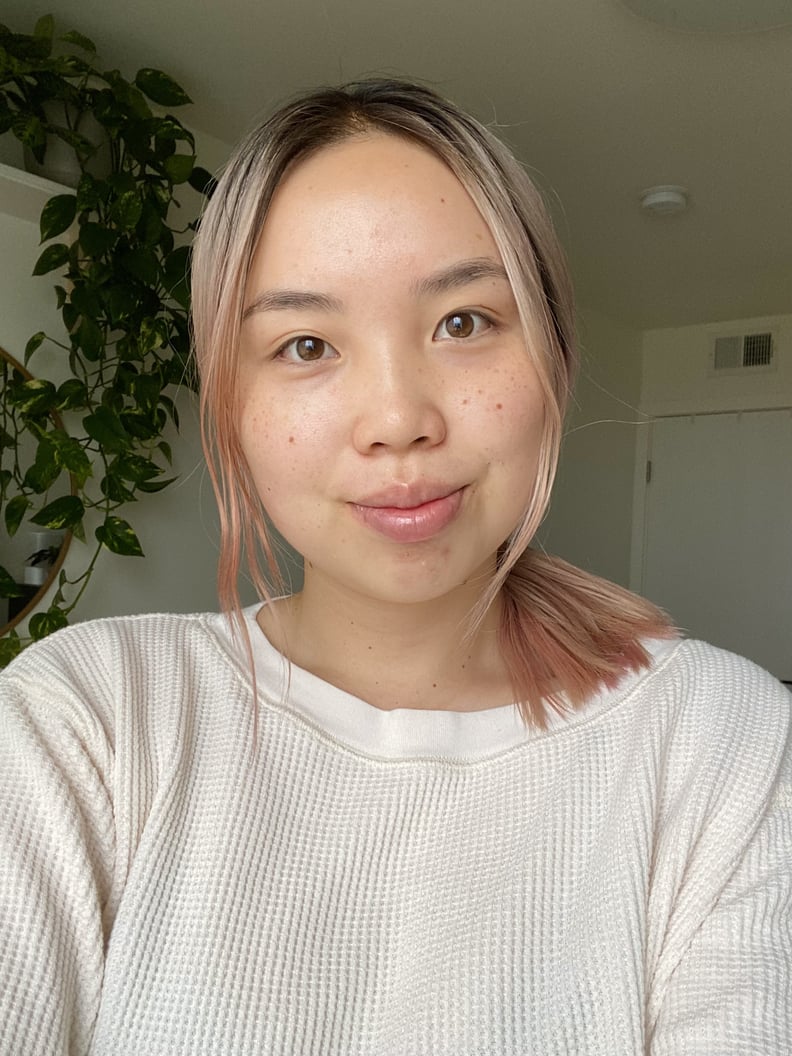 IT Cosmetics Bye Bye Pores Serum Review
"As a skin-care fanatic, I love a good serum and one that hydrates and exfoliates? That's a win-win. I've been using the IT Cosmetics Bye Bye Pores Serum ($29) for about a month now and I was pleasantly surprised it was gentle enough for my sensitive skin. Upon application, there is a slight tingling sensation, which is common for products containing glycolic acid, but after the product was absorbed, my skin felt hydrated and smooth. Even though I still had some breakouts due to hormonal acne, my complexion did seem brighter, and overall, I observed less oil production in my T-zone." — Becky J., senior visual designer