CityFace's Founder Talks Starting a Gen Z Skin-Care Brand
This 20-Year-Old Beauty Founder Set Out to Create a Skin-Care Brand "For Gen Z, by Gen Z"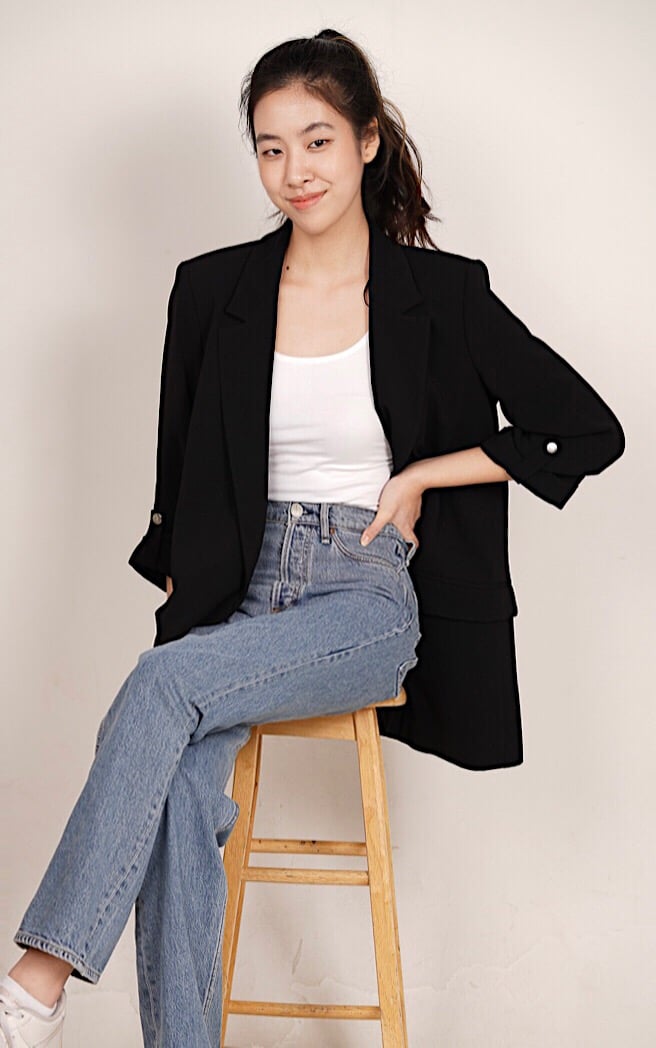 Too often, the best beauty stories go Untold, solely based on a person's skin color, religion, gender expression, disability, or socioeconomic status. Here, we're passing the mic to some of the most ambitious and talented voices in the industry so they can share, in their own words, the remarkable story of how they came to be — and how they're using beauty to change the world for the better. Up next: Jeena Chong, founder of Gen Z-focused skin-care brand CityFace.
My journey with beauty started when I was 15. I went to an open call for a modeling agency on a whim and began working in the industry in Korea. Through that, I got exposed to a lot of different beauty companies and products. At the same time, I realized that I had super-sensitive skin — a lot of the products that were working for other models didn't really agree with me. After photo shoots, I would come home with lots of redness and irritation on my face. That was really challenging for me in high school.
While studying business administration and theater at UC Berkeley, I got the idea to start my own skin-care brand. It was in March 2020, when I got the chance to come back home to Korea due to the pandemic. I always knew I wanted to create something, but I wasn't really sure how until I went to college and took a course on entrepreneurship. What really drew me was the idea of making a social impact. It was important to me that I wasn't just creating another skin-care company just for the sake of creating one because the market is already so saturated — I wanted to create a skin-care brand for Gen Z, by Gen Z.
I wanted to include my personal experiences and my passions in the products and the company, and I knew serving people with sensitive skin was going to be a core part of that. I was born and raised in Seoul, which is a huge city with so much pollution, and I realized while I was doing more research into skin care that air pollution and micro dust was probably the main cause of my own skin concerns. That made me want to create products for other young people living in cities, which is how I came up with the name CityFace.
I created one product inspired by Seoul, another product for New York City because it's just one of my favorite places to travel, and then another product for San Francisco because I go to school there. And because I care a lot about social impact, I partnered with a nonprofit organization in each city that serves the Gen Z population to donate a specific amount for each product.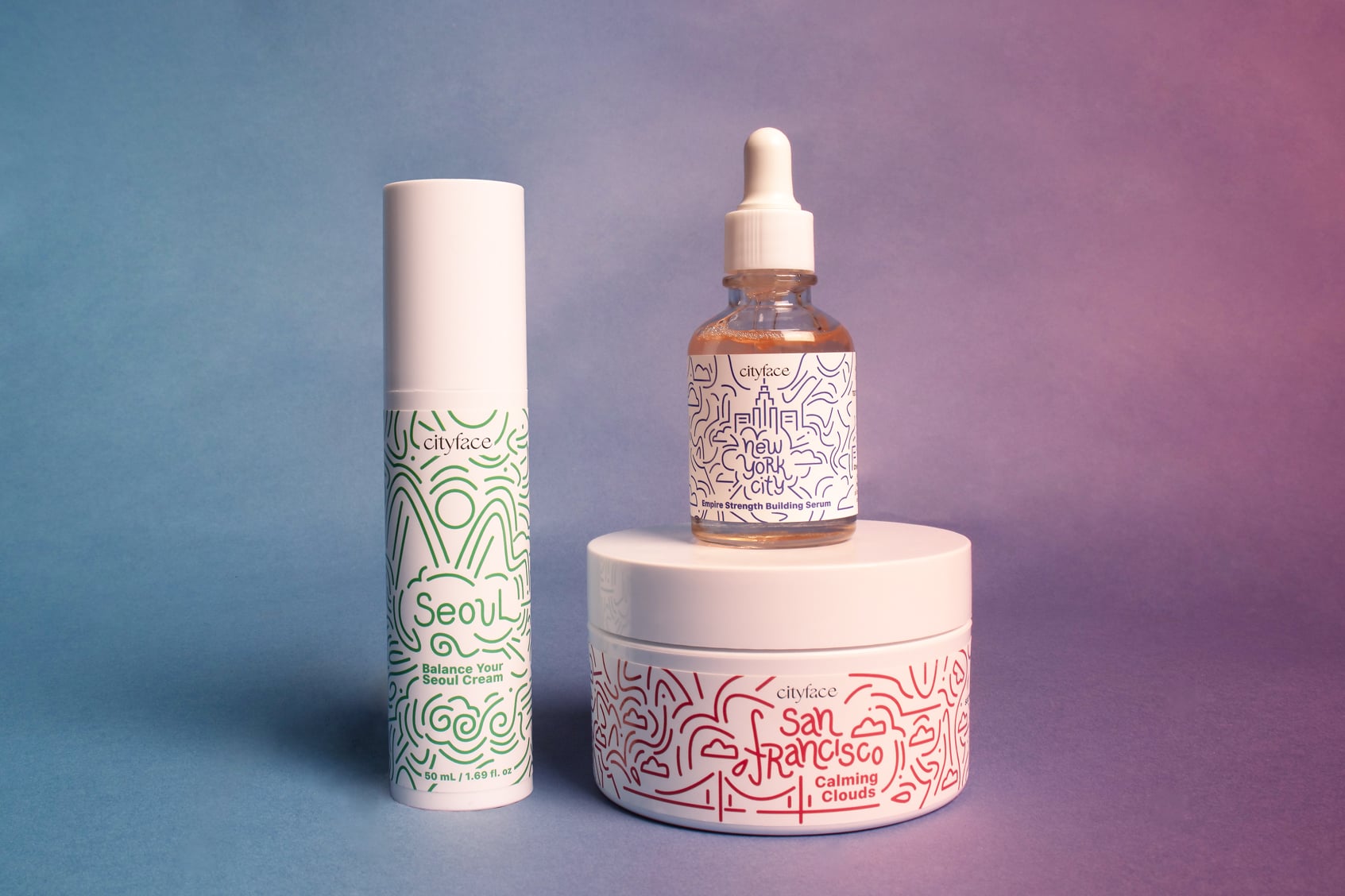 "You can't be afraid to be as vulnerable and really bring yourself to the endeavor. Because I think bringing that authenticity to your company is what gives it the most value."
I believe it's important for young people to have access to high-quality ingredients, especially because our skin is still developing and changing a lot during our teenage years, but I found that a lot of products are just way too expensive. They're not accessible to me and my friends. That's why affordability was so important to me when creating CityFace, but at the same time, I didn't want to sacrifice the quality of the ingredients. It was a balancing act.
One of the most challenging parts of launching was finding a manufacturer. I cold-called a bunch in Korea because I knew the quality and the ingredients here were something I could trust. During my first meeting, I remember walking into a room by myself and there were two older men sitting at a desk. They began questioning if I was the person they were supposed to be having a meeting with, and when I was talking, I could tell that they were confused and not really receptive to what I was saying. Then they told me very directly that I wasn't going to be able to create my brand if I wanted to go with the mission of serving young people — this was a newer idea, especially for K-beauty.
I did have a moment of self-doubt. I thought, "Can I really do this as a young female?" That's not really common in Korea — I grew up never seeing female CEOs and founders. And because everything was so personal to me, it felt like any small failure would be directly tied to my self-worth. But that also started a fire in me. I slowly gained the confidence to just be myself, and if the manufacturers or the people I met with didn't understand it, that was OK because I knew that I would be able to find someone who did.
I made it a priority to meet with other Gen Z artists and creators that we feature on our social media, as well as different types of Asian founders as well. Our team at CityFace is also entirely made up of young POC. I specifically chose to recruit a team of students or recent graduates, even though I probably could have worked with more experienced professionals, because I saw it as an opportunity to directly support, empower, and learn together as Gen Z.
I've run into a lot of challenges — a lot of older people doubted me in the beginning — but the fact that I pushed through to the end and actually launched the company was a big moment for me. Knowing that I'm helping other young women entrepreneurs find confidence and know that they too can start a company has been the most rewarding part. You can't be afraid to be as vulnerable and really bring yourself to the endeavor. Because I think bringing that authenticity to your company is what gives it the most value.
Image Source: Jeena Chong