Source: POPSUGAR Photography / Andy & Tegan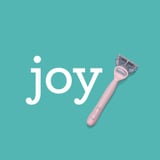 Live for an Instagram moment? We've got just the weekend activity for you. We've partnered with joy to take you on an Insta-worthy journey through the #hellojoy event in Los Angeles.
From forgetting to shave one leg in the shower to an uncooperative hair day, there are a million little things that can go wrong during your morning routine. But on those rare occasions when everything goes right, well, we whip out the camera to document it all.
What if we told you that you could experience your best day ever, starting with your shower, and that it could happen on command this weekend in Los Angeles? That's what happened to me when I attended the joy razor launch event earlier today. With fun activities like a confetti shower and a glitter hair bar, I was whisked from one gleeful moment to another. Between fulfilling all my Instagram dreams and finding inspiration that'll last long past the weekend, this was definitely one of my most memorable afternoons to date. If you want to experience your own best day ever, don't forget to RSVP for Sunday!