Katy Perry Talks Ditching Makeup With L'Officiel Magazine
Katy Perry's Perspective on No Makeup Deserves an Applause: "I'm Good. I Know Who I Am."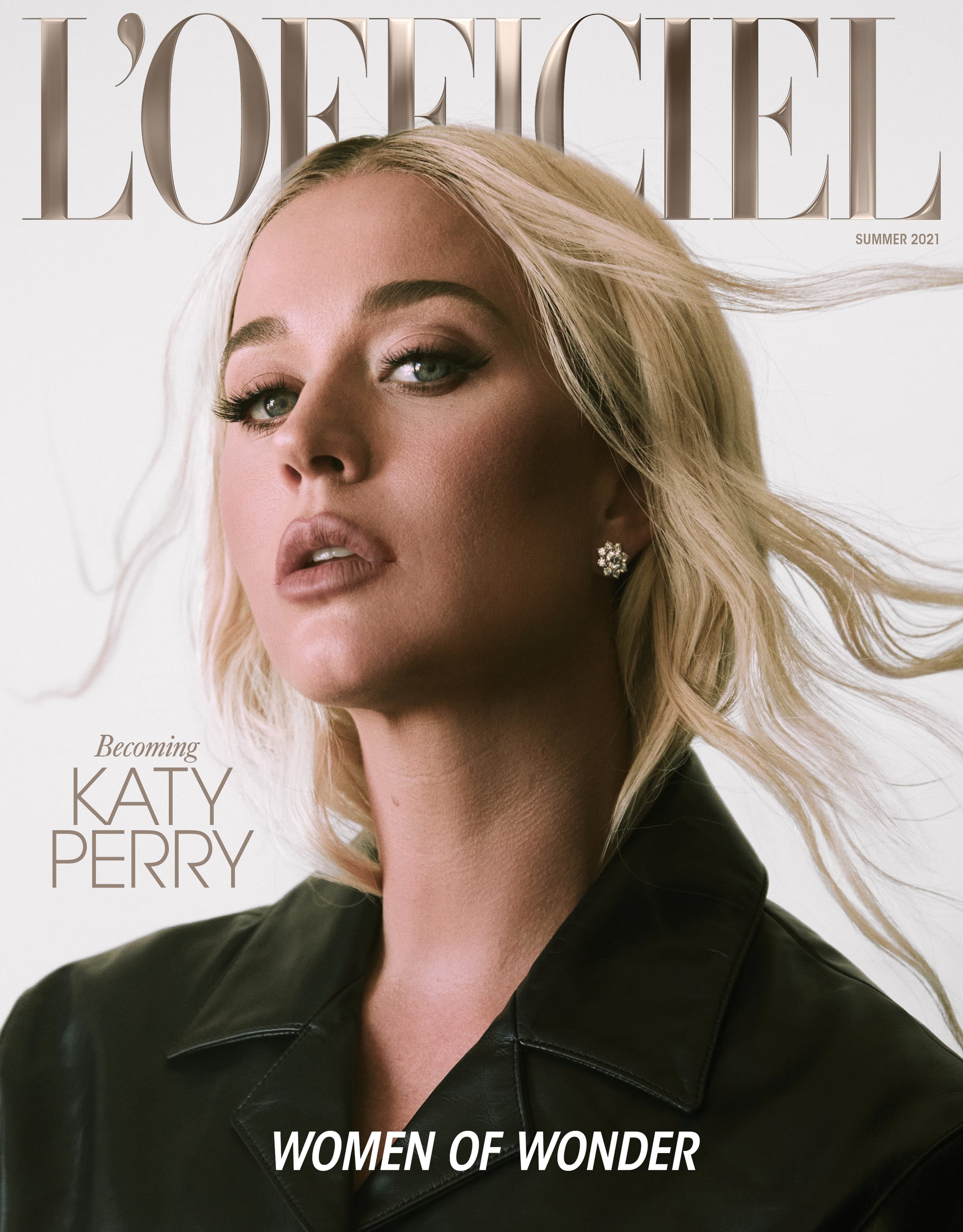 Katy Perry has worn her fair share of over-the-top costumes over the years, like when she dressed as a sparkly hamburger for the 2019 Met Gala or wore that whipped-cream bra in the "California Gurls" music video, but recently, Perry's scaled-back style is simply a reflection of where she's at in life. In an interview with L'Officiel for the magazine's summer issue, the new mom opened up about how she just doesn't feel the need to do all that anymore, and it's incredibly relatable.
"I have gone through a real journey in the past few years of having fun with costumes and lights and props and theatrics, but I have another life at home and it's very small and normal," Perry said. "I don't feel like I have to be 'on' anymore, and I think that's because I've figured out both my professional and personal lives."
She and fiancé Orlando Bloom welcomed their daughter, Daisy Dove, in August 2020, and becoming a mother truly changed Perry and her perspective on the world. Not only has she experienced "unconditional love," but her relationship with makeup and glam has changed as well.
"I used to be really upset about going out into the world with no makeup on."
"I used to be really upset about going out into the world with no makeup on," Perry said. "Even for something like this, I'd be like, 'Let's do some hair and makeup,' and now I'm like, 'You know, I'm good. I know who I am. And what you think of me is none of my business.'" The photo shoot for the magazine included makeup, but when it comes to her day-to-day, Katy Perry doesn't need glam to be the best version of herself.