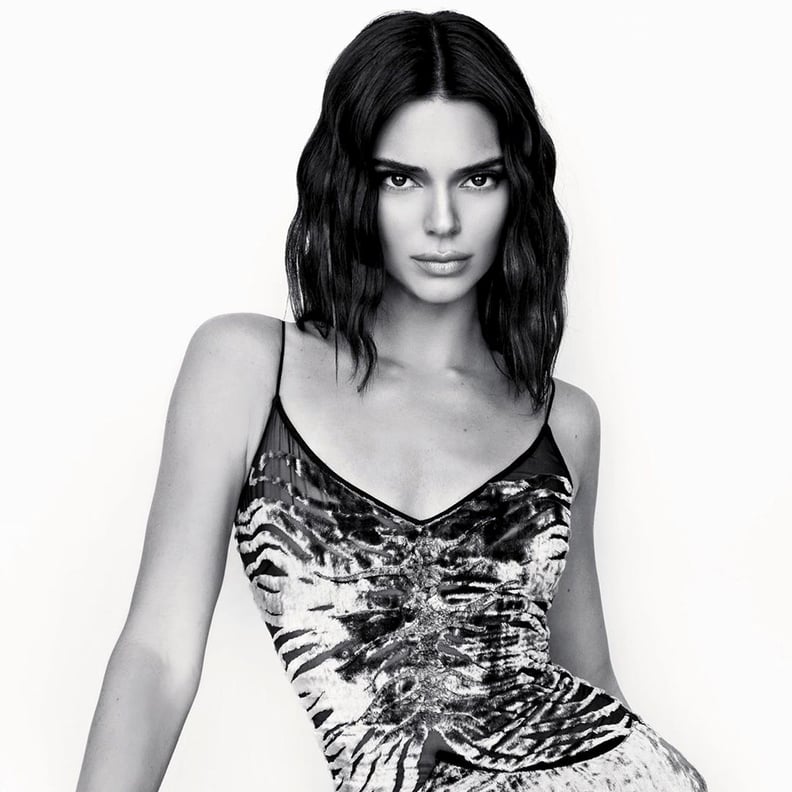 For her look at Justin Bieber and Hailey Baldwin's wedding on Sept. 30, Kendall Jenner took inspiration from the not-so-distant past. At the elegant event in South Carolina, the model wore a velvet dress in a slinky '90s silhouette, while her long bob was styled in zig-zag waves reminiscent of the crimped hair many millennials are familiar with.
The zany hairstyle is attributed to Geri Cusenza, who invented the crimping iron in 1972. Crimped hair later became massively popular in the 2000s, when it was frequently seen on stars like Christina Aguilera, Tyra Banks, and Hilary Duff's fictional Lizzie McGuire. And yes, crimped hair is indeed back after appearing on several runways over the last few seasons. Ariana Grande, Zosia Mamet, and Kim Kardashian are also among the many who have worn the trend lately.
So crimped hair has already been floating around the beauty zeitgeist, but Jenner's recent look only confirms it further. Get a closer look at Jenner's take on the trend ahead.