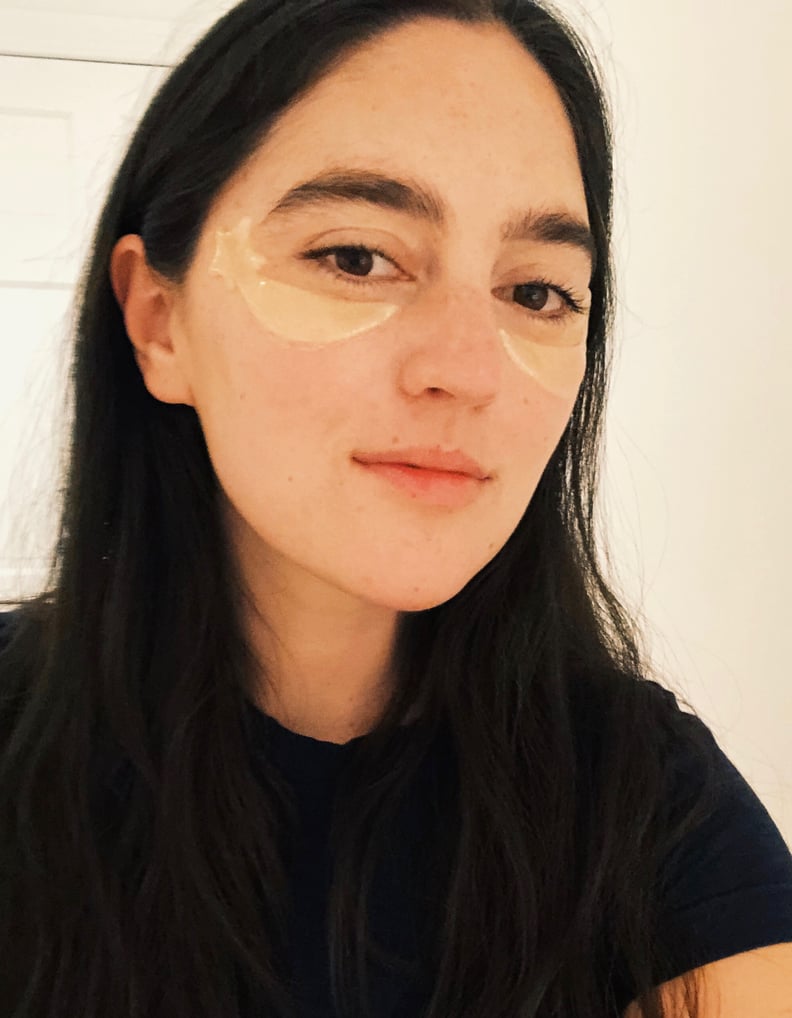 POPSUGAR Photography | India Yaffe
POPSUGAR Photography | India Yaffe
Every editorial product is independently selected by our editors. If you buy something through our links, we may earn commission.
I'm a skin-care lover, and ever since I've been staying at home, I've put lots of time and attention into perfecting my everyday routine. I'm using more masks, trying out new active serums, and keeping my skin consistently moisturized. I've seen these KNC Beauty All Natural Retinol Infused Eye Masks ($25 for 5) on Instagram for awhile now and decided to try them out a couple of weeks ago. Well, dear reader, these are everything you could possibly want in a beauty product.
First of all, I'm a sucker for cute packaging, and these are as good as it gets. They're in the shape of shooting stars, and they're shimmery gold. It doesn't get much better than that. Pop them on for 10 minutes, and when they come off, your undereyes are glowy and bright. This is exactly the kind of product I would rely on before a night out, but since all my nights are in at the moment, I'll be using them for a self-care Sunday moment. If you want skin care that's as effective as it is adorable, stock up on these eye masks.