Meet the Moisturizing Mask That Saved My Dry, Chapped Lips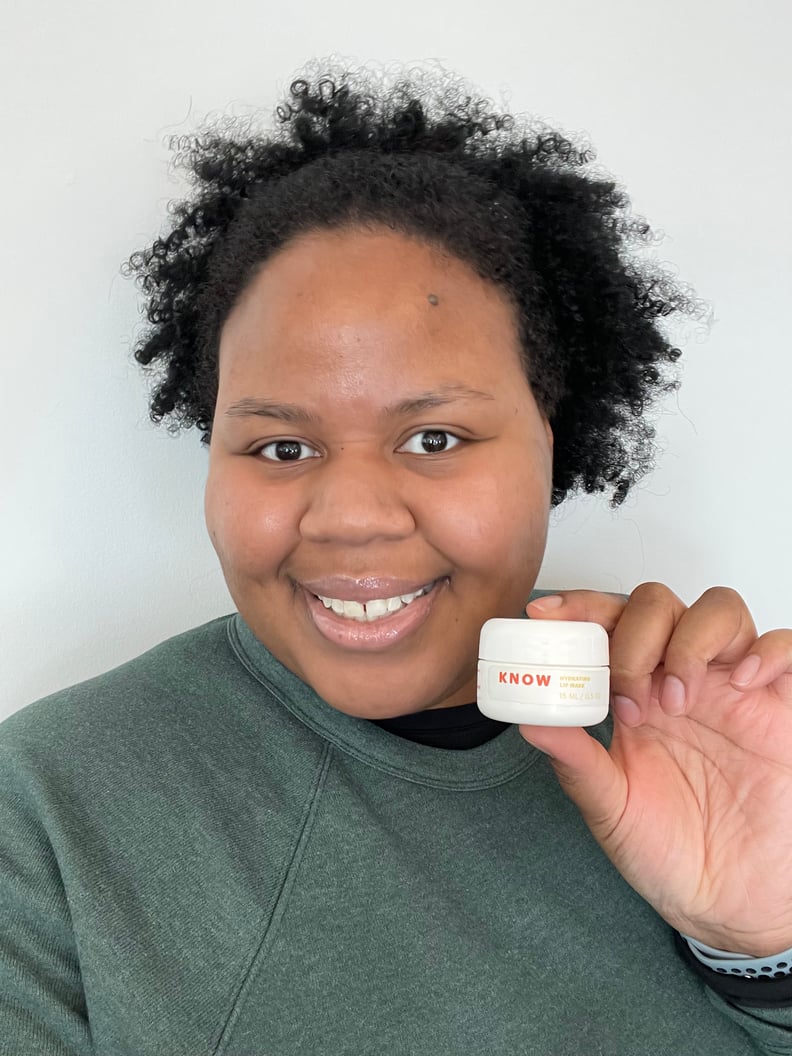 POPSUGAR Photography | Angelica Wilson
POPSUGAR Photography | Angelica Wilson
As POPSUGAR editors, we independently select and write about stuff we love and think you'll like too. If you buy a product we have recommended, we may receive affiliate commission, which in turn supports our work.
Vanessa Hudgens and Madison Beer — the cofounders of the skin-care brand Know Beauty — are known for bold makeup looks, right down to their lip colors. Still, everyone knows you can't do that without starting with a healthy base, which is why I pounced on the opportunity to try Know Beauty's Hydrating Lip Mask ($22).
According to Know Beauty's website, the lip mask promises to prevent and repair dry, chapped lips and help them look more plump. Scanning the ingredients list, I noticed that some potent moisturizers and skin softeners were in the formula: shea butter, safflower-seed oil, and vitamin E. Since it's still chilly at night here in New York City, my lips could use the extra moisture.
I followed the instructions to apply the moisturizing mask to my parched lips. Opening the container, I noticed that while the mask comes in a small white tub, a little goes a long way. I only needed about a pinky-nail-size amount of product for both lips as I slathered the creamy mask over my mouth (pictured above). Interestingly enough, while the site doesn't specify the fragrance or flavor used in the mask's formula, I tasted hints of coconut and vanilla. Once my lips were coated in the mask, I went to bed lying on my back, to make sure the product didn't smear on my pillow. The morning after, I wiped away the residual product, then carefully analyzed my lips in the bathroom mirror.
The results? Let's just say the moisturizing formula delivered on its claims. My lips felt smooth and looked more plump. My mouth also never felt the tingling sensation that can come from traditional lip-plumping products, which made it a win-win. With such pleasing results, I made some more room in my beauty basket to keep this lip mask from Know Beauty in my evening lip-care stash.
Rating:
★★★★★