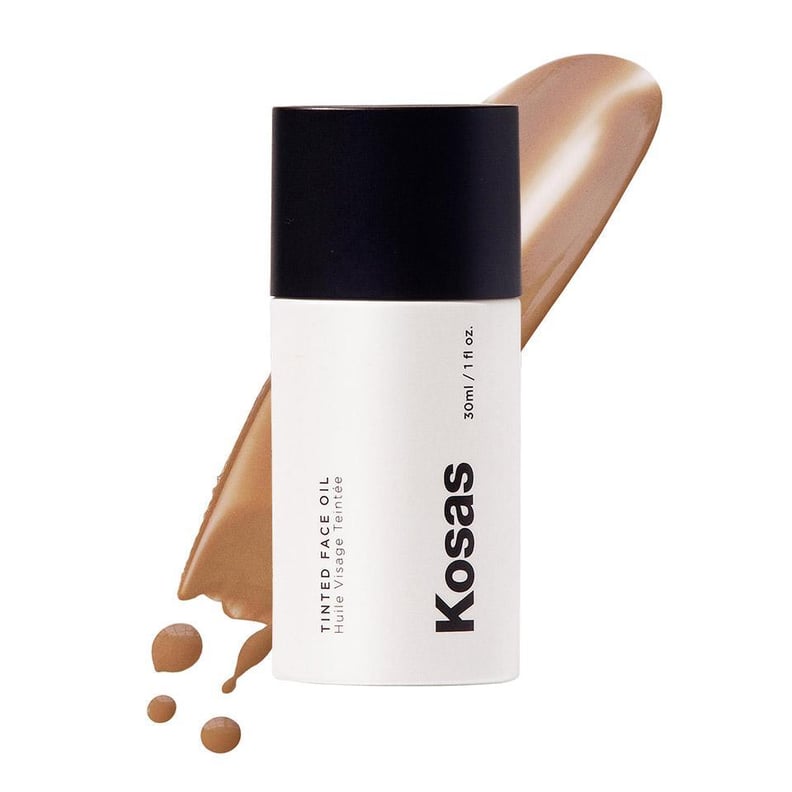 Kosas
Kosas
As POPSUGAR editors, we independently select and write about stuff we love and think you'll like too. If you buy a product we have recommended, we may receive affiliate commission, which in turn supports our work.
My relationship with foundation is complicated, to say the least. I have a slightly uneven complexion, and I get red easily, so I like being able to cover that up. However, the problem is that every foundation I've tried seems to look cakey on me, and that's not my look of choice. If it doesn't look cakey, it breaks me out, and that's not fun either. For a while, I had given up on foundation and only stuck to concealer, until I tried the Kosas Tinted Oil Foundation ($42).
Here's the thing: this foundation is lightweight like you cannot believe; I feel like I'm wearing nothing. It is the only product I've tried that actually looks like my skin, as opposed to makeup. It comes in 16 shades, spanning a wide range of skin tones. It's so lightweight, it can be applied with just your fingers, though I think it looks best with a Beautyblender. My one piece of advice with this product is to let your skin care set for a minute before applying. Shake it up, and apply. It couldn't be simpler, and after years of not wearing foundation, consider me a convert.