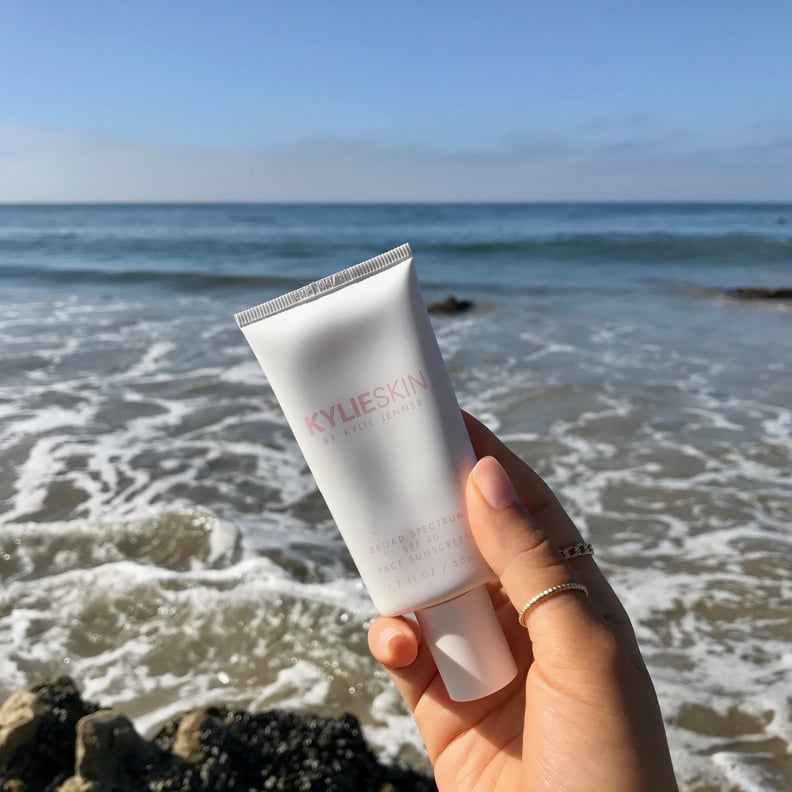 POPSUGAR Photography | Renee Rodriguez
POPSUGAR Photography | Renee Rodriguez
As POPSUGAR editors, we independently select and write about stuff we love and think you'll like too. If you buy a product we have recommended, we may receive affiliate commission, which in turn supports our work.
If I could give my younger self some advice, I would tell her two things: 1) please don't date that guy, and 2) start wearing sunscreen ASAP. If I had started wearing sunscreen 10 years ago, would I have these premature undereye wrinkles? We'll never know, but I think about it often.
Back then, my reasons for not wearing sunscreen were different — I genuinely didn't know how important it was. Now, even though my dermatologist has told me time and time again how important sunscreen is, finding the right sunscreen, especially for my face, has been a lot harder than I thought it'd be. I have acne-prone skin, so finding a sunscreen that doesn't make me break out, look oily, and pill or leave a white residue is tough. I'm like the Goldilocks of sunscreen, wondering if I'll ever find the one that's "just right." So when I was given the opportunity to try the Kylie Skin Broad Spectrum SPF 40 Face Sunscreen ($28), I jumped at the chance.
Kylie Skin's Face Sunscreen is fragrance-free and coral-reef-safe, but what really excited me about the product is that it's supposed to be completely colorless. So even though it landed on my doorstep after the sun had already set for the day, I couldn't resist sampling it on my hand. With just one swatch, I knew I was going to be obsessed. The product was extremely lightweight with a silky, velvety texture that felt smooth between my fingers. And as for being "invisible" — those claims are definitely true. It absorbed into my skin almost immediately, leaving behind no residue whatsoever.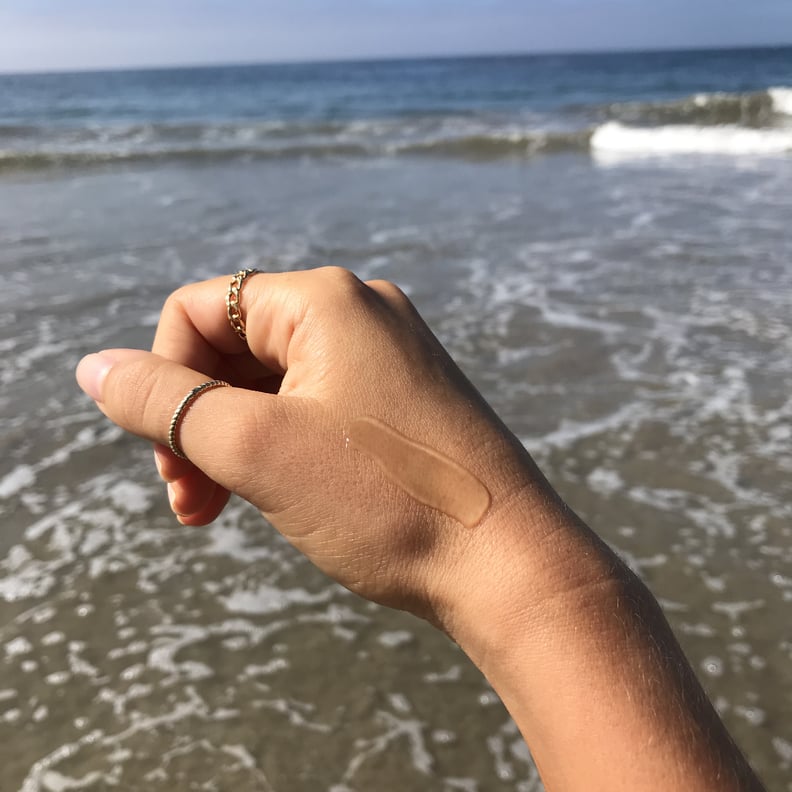 Despite my initial reaction, I knew my investigation wouldn't be complete until I had used the product on my face. After testing it out on both bare and made-up skin, I can say with confidence that this is my new favorite sunscreen.
I initially applied in the morning after moisturizer, and my skin stayed hydrated throughout the day without looking greasy or oily. I was also able to reapply without any pilling or patchiness, which is great for midday touchups at the beach or when you're working near a window. Best of all, there was no white residue left behind — it is genuinely invisible after application.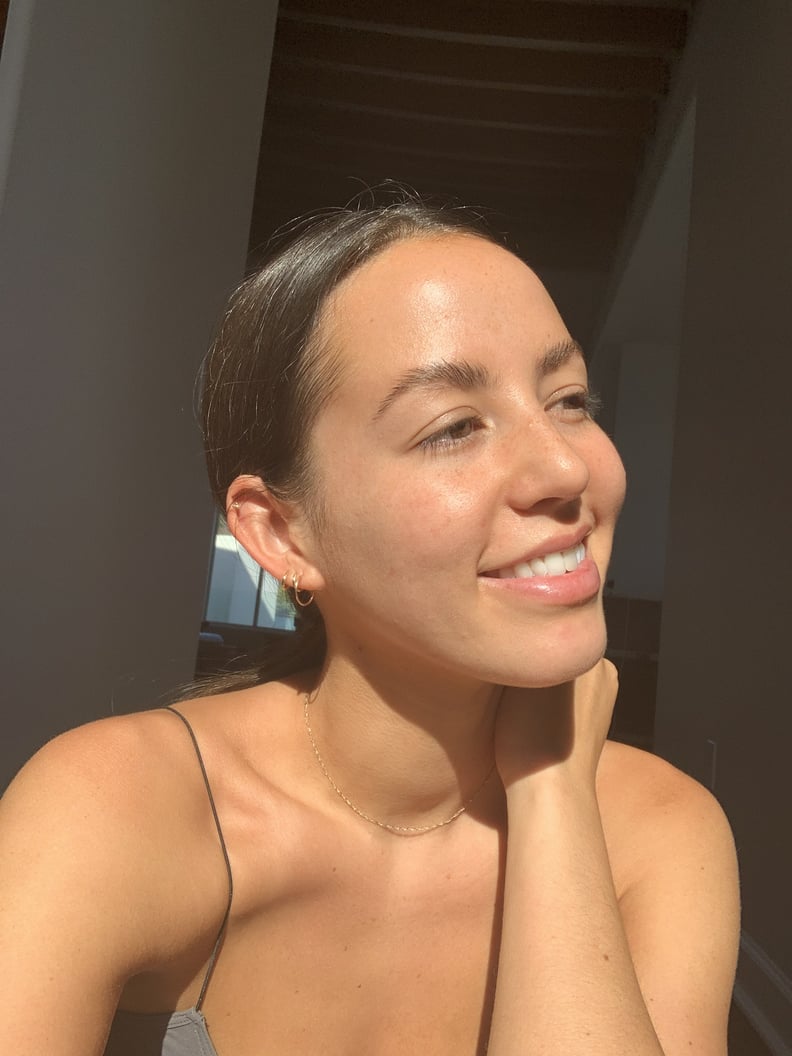 Even though I've been going bare-faced most days, it also works great under makeup. (I would actually describe this as a primer-meets-sunscreen.) I've been keeping this on my desk while working from home and reapplying throughout the day. If you're looking for a new face sunscreen that ticks all the right boxes, look no further than Kylie Skin's new face sunscreen.