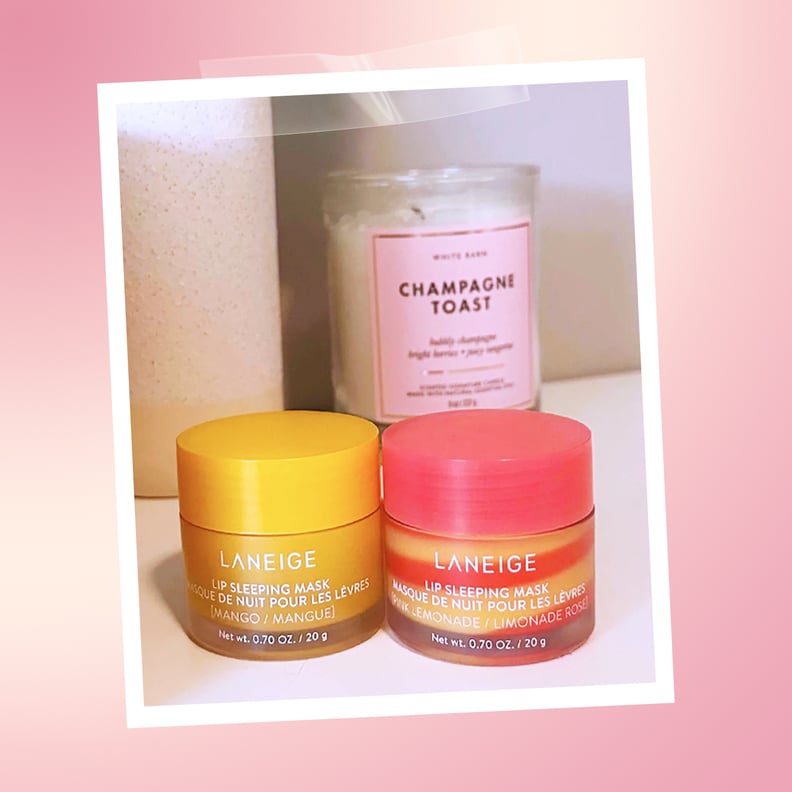 POPSUGAR Photography | Marisa Petrarca and Photo Illustration: Ava Cruz
POPSUGAR Photography | Marisa Petrarca and Photo Illustration: Ava Cruz
As POPSUGAR editors, we independently select and write about stuff we love and think you'll like too. If you buy a product we have recommended, we may receive affiliate commission, which in turn supports our work.
Very few cult-favorite beauty products have brought me as much joy as the Laneige Lip Sleeping Mask ($17, originally $24). I'm obsessed with everything about it, from its pretty pink packaging to its hydrating, nonsticky texture. So naturally, when I heard that my favorite product was going to be on sale for Amazon Prime Day, I added a few extra to my cart ASAP. If you're thinking about stocking up, make sure you do it fast, because the sale only lasts through July 12.
Plus, Laneige introduced two summer flavors to its collection, the brand-new Pink Lemonade Swirl ($25) and (back by popular demand) Mango ($24), and I wasted no time in getting my hands on them.
These delightful additions joined the Lip Sleeping Mask lineup on May 31, and I can confidently say now that they're new staples in my everyday routine. Keep reading below for my full review of them.
About the Laneige Lip Sleeping Mask
The formula first made its debut in the U.S. in 2015 with its best-selling flavor, berry.
Before introducing the Lemonade Swirl and Mango flavors, the brand had a lineup of four other options: the original berry, sweet candy, vanilla, and gummy bear.
Each mask is formulated with hydrating hyaluronic acid, moisture-locking glycerin, and skin-protecting antioxidants.
What I Like About Laneige's Lip Sleeping Mask
I've always been the type of person who reaches for fruity scents over the sweet ones, and Pink Lemonade Swirl and Mango were just as delectably summery as I had hoped. The Mango flavor captures the fruit's smell perfectly, sans any artificial notes, and the pink lemonade swirls like sipping on a refreshing glass of the real deal. (I know this sounds annoyingly cliché, but I'm telling it like it is — I swear.)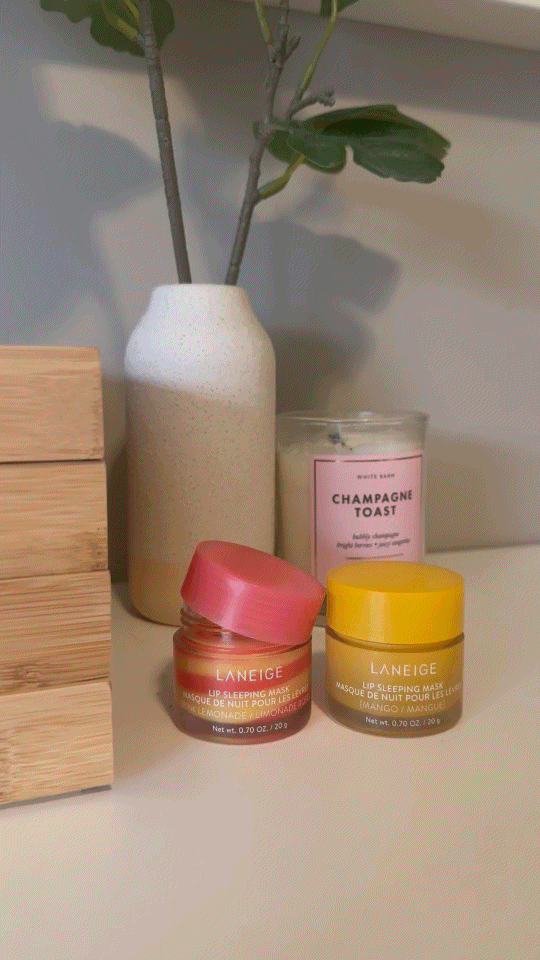 As for what it looks and feels like: it's a lusciously thick formula with a silky-soft texture and a glossy finish. I agree with our former content director, Macy Cate Williams, who reviewed the original berry formula and said: "This lip mask isn't sticky or uncomfortable — it glides on smoothly and feels very soothing on my lips." Like her, I'm also a fan of using it instead of a regular lip balm throughout the day. The tiniest amount goes a long way, so even with multiple applications daily, it lasts a while.
What to Consider Before Buying Laneige's New Lip Sleeping Masks
When considering Laneige's new lip sleeping masks, one important factor to keep in mind is the cost. At $24 and $25, these balms come with a higher price tag, and it's worth noting that there are comparable products available at a lower cost. However, the masks' sleek and visually appealing packaging, which has gained significant attention on TikTok with over 250 million views (!) for videos tagged with #laneigelipmask, likely contributes to their premium price point.
It ultimately comes down to personal preference and budget when deciding whether the investment is worthwhile. While I don't make it a habit to purchase these on a regular basis, I do treat myself to one occasionally as a special indulgence — and I urge you to do so, too.
Where Are Laneige's New Lip Sleeping Masks Available?
Laneige's new Lip Sleeping Masks are available direct-to-consumer from the brand's website at us.laneige.com, as well as at Sephora and Amazon.
Rating: ★★★★★