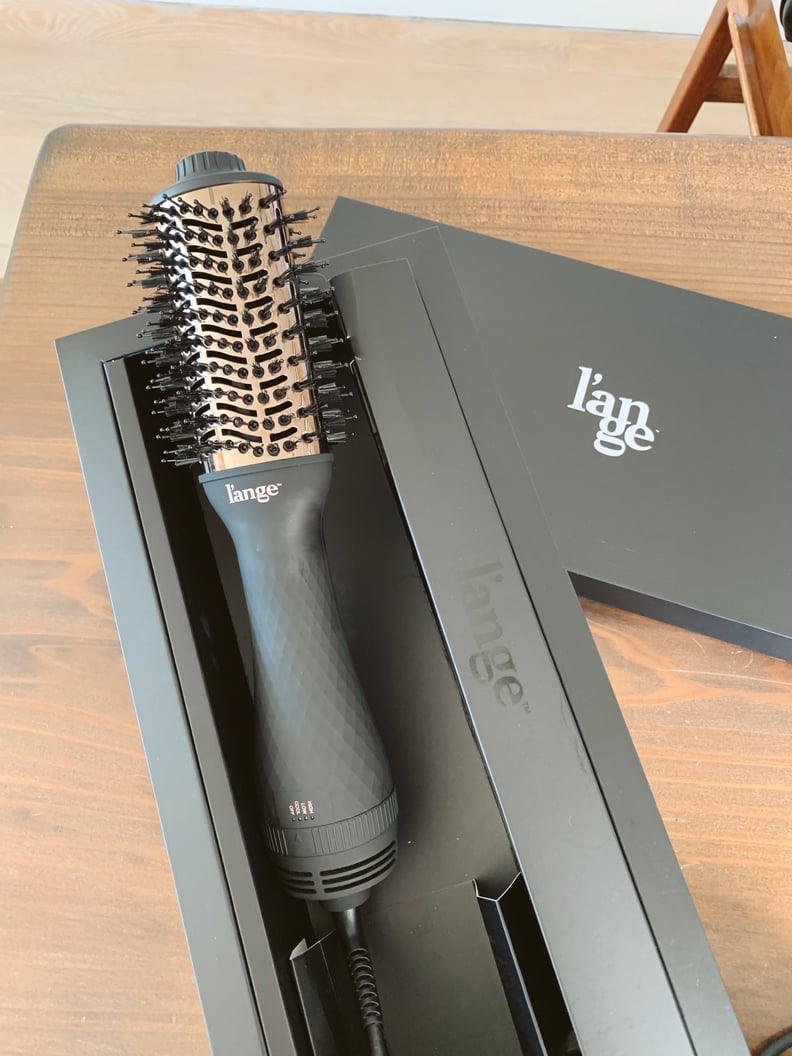 POPSUGAR Photography | Renee Rodriguez
POPSUGAR Photography | Renee Rodriguez
As POPSUGAR editors, we independently select and write about stuff we love and think you'll like too. If you buy a product we have recommended, we may receive affiliate commission, which in turn supports our work.
Have you ever tried giving yourself a blowout after an arm workout? Have you ever tried giving yourself a blowout, period? If you have, then you know: it's not easy. Just adding a casual braid to my short hair can make me feel like I've just finished a Tracy Anderson class, and giving myself a full blowout? I legitimately need to lay down afterward. It is tiring. Hairstylists make the bouncy blowout you leave the salon with look like a piece of cake, but when trying to achieve the look at home on your own, it's never quite as good. I've been perfecting my at-home blowout for years, and it takes a good 30 minutes and a long list of tools to help me achieve it. I recently tried the L'ange Le Volume Petite 2-in-1 Volumizing Brush Dryer ($99), and let me just start off by saying: I'm ready to break up with all of my other hair tools.
Since I've been working from home, I've been on a mission to grow my hair out and get it as healthy as possible. I've been trying to avoid using too much heat and just let it air dry whenever I can. However, when I do need to style my hair, it's not even close to a simple one-step process. After blow-drying with a round brush, I set it in curlers if I want to make the volume long lasting, or I use a flat iron or curling iron depending on the look I'm going for. Essentially, I end up layering the heat onto my hair and causing it further damage.
I've been seeing dryer brushes everywhere, and although the idea of one less step in my routine appealed to me, I was concerned about the size of the popular brushes I was seeing. My hair is on the shorter side, and although I've been growing it out over the past seven months, it's still nowhere near long enough to use a huge brush to style it. I didn't think I would have enough control over my hair, which made me worried it would just become a tangled mess. When I saw that L'ange made a Volumizing Brush Dryer with a smaller sized 2" barrel, I jumped at the chance to try it. When I received it in the mail, I fully ignored my twice-a-week shampoo schedule and ran upstairs to shower — hair washing routine be damned.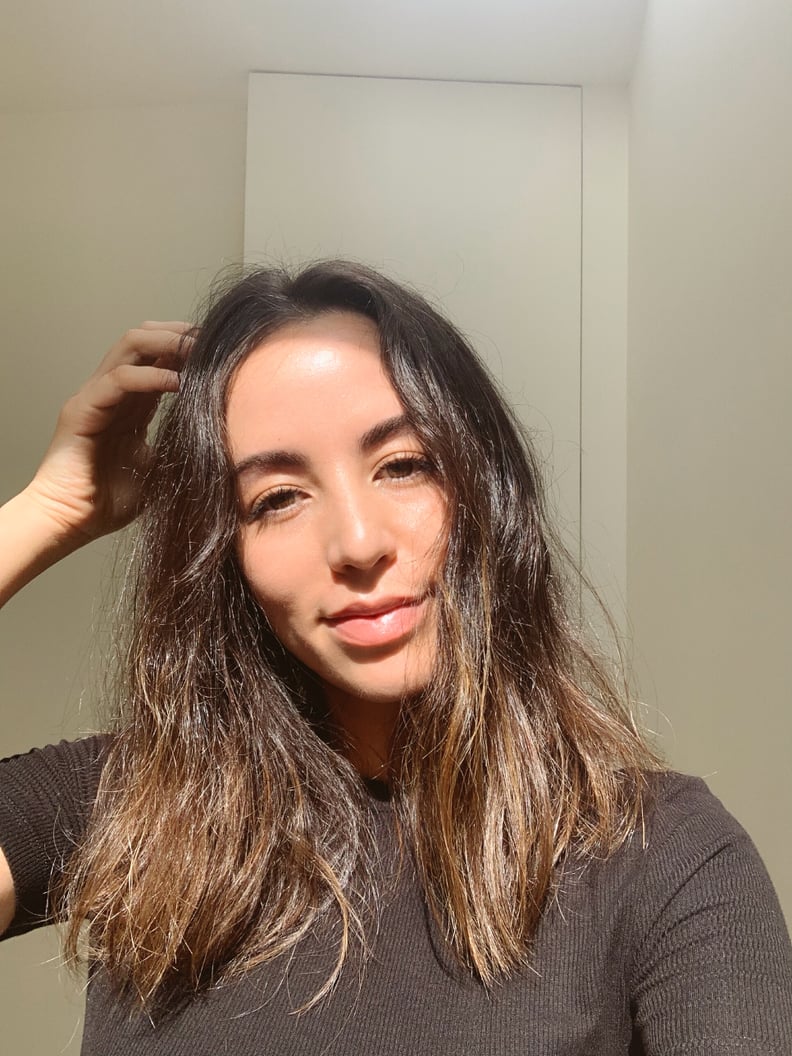 After I got out of the shower, I applied my favorite heat protectant spray and let my hair partially air-dry while I did my makeup. I set to work on styling my hair once it was about 30 percent dry. The first thing I noticed was how lightweight the dryer brush felt. (This is coming from a girl whose main argument for spending $400 on a hair dryer was "weak wrists.") I was already getting excited about not having to hold a round brush and a dryer at the same time, and the fact that the dryer brush was actually lighter than my hair dryer was another huge plus.
After just a few swipes through my hair, I knew this tool had changed my hair game forever. It was simple to use, and having an extra free hand meant that I was able to guide my hair into the exact style I wanted. It usually takes some trial and error before mastering a new hair tool, but this was so easy to operate I had it down after just one use.
Before going on this journey, I never would have described my hair as frizzy, but after seeing my "before" photos, I've definitely realized that is certainly one fitting descriptor. This tool helped me cut down on frizz while still giving my hair a boost of volume and shine. I was honestly shocked at how well my hair turned out by using just one tool. The best part? It took me 11 minutes flat to style my hair. Let me repeat that: 11 minutes. Yes. That's less than half my usual styling time.
The bottom line is that this brush is fast — it makes blow-drying and styling your hair a quick, one-step process, all while being extremely user friendly and easy to use. I would recommend it to even my most haircare challenged friends, it's just that good. In my opinion, this is the only way to dry your hair and the only way I'll be drying my hair from now on.