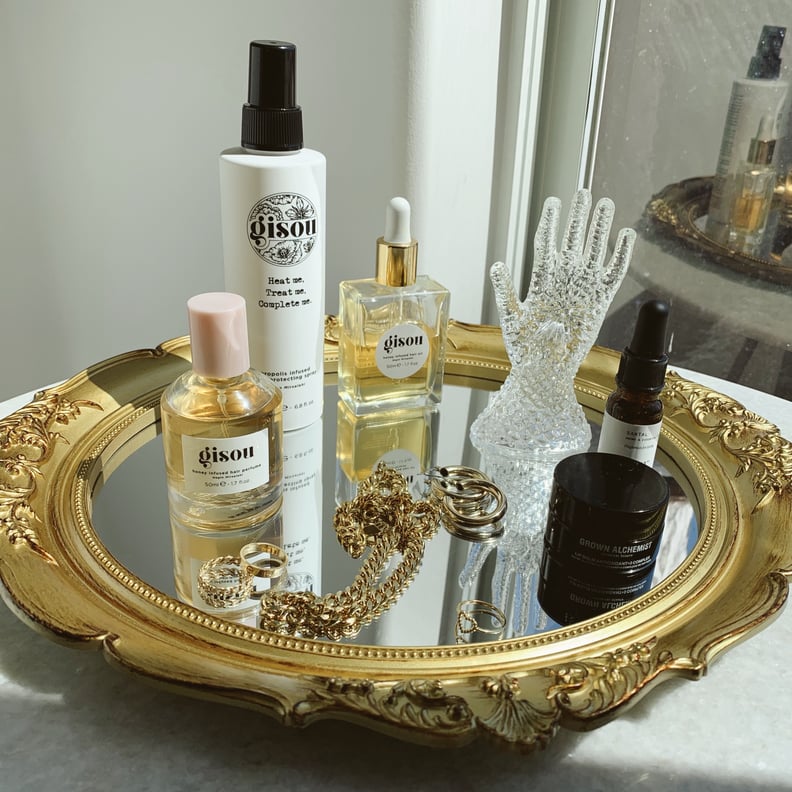 POPSUGAR Photography | Renee Rodriguez
POPSUGAR Photography | Renee Rodriguez
Every editorial product is independently selected by our editors. If you buy something through our links, we may earn commission.
Oh, Gisou, how do I love thee? Let me count the ways. I love thee from the ends of my hair to the tip-top of my scalp. If I told my mom I was spending $87 on hair oil, she would probably look at me like I was crazy. That's why when I bought my first product from Gisou, I was kind of hoping it wasn't as amazing as everyone said it was. But fortunately for my hair, and unfortunately for my wallet, here we are.
If you haven't yet heard of the hair-care brand Gisou, I bet you've probably seen at least one photo of the brand's founder, influencer Negin Mirsalehi, on Instagram. For the unfamiliar, Gisou is a honey-infused hair line founded by Mirsalehi in 2015. Her father is a beekeeper, and her mother is a hairdresser. Growing up, her mom used a concoction created from her dad's honey on her hair, and thus, Gisou's first product was born.
My absolute must-have products are the Honey Infused Hair Oil ($87), the Honey Infused Hair Mask ($62), and the Propolis Infused Heat Protecting Spray ($41). I've found that using these three products consistently has really made a difference in how my hair looks and feels and definitely in how it smells. Gisou products have an amazing sweet scent that is long-lasting but not overpowering.
My first introduction to the Honey Infused Hair Oil came a few years ago. At that point in time, I felt like I had tried every oil under the sun, and I never understood the hype. Most oils made my hair feel greasy and weighed down, and while I could use them while damp, if I tried applying them to dry hair, the entire thing was just a mess. This, however, is liquid gold. I use it on wet hair and dry hair, and I can even apply it to the top of my head to smooth out frizz without looking like a greaseball.
When Gisou came out with a mini set that included travel sizes of its hair mask and heat protectant spray, I knew I needed to scoop it up. I bought two, and I've never looked back. Since then, I've purchased the full size of both the Honey Infused Hair Mask and the Propolis Infused Heat Protectant Spray.
I use the hair mask two to three times a week, which is how often I wash my hair. Occasionally, I mix a few drops of the hair oil with the hair mask and apply that to my hair, which leaves it impossibly silky. I usually apply it prior to working out, leave it on throughout my sweat sesh, then wash it out afterward.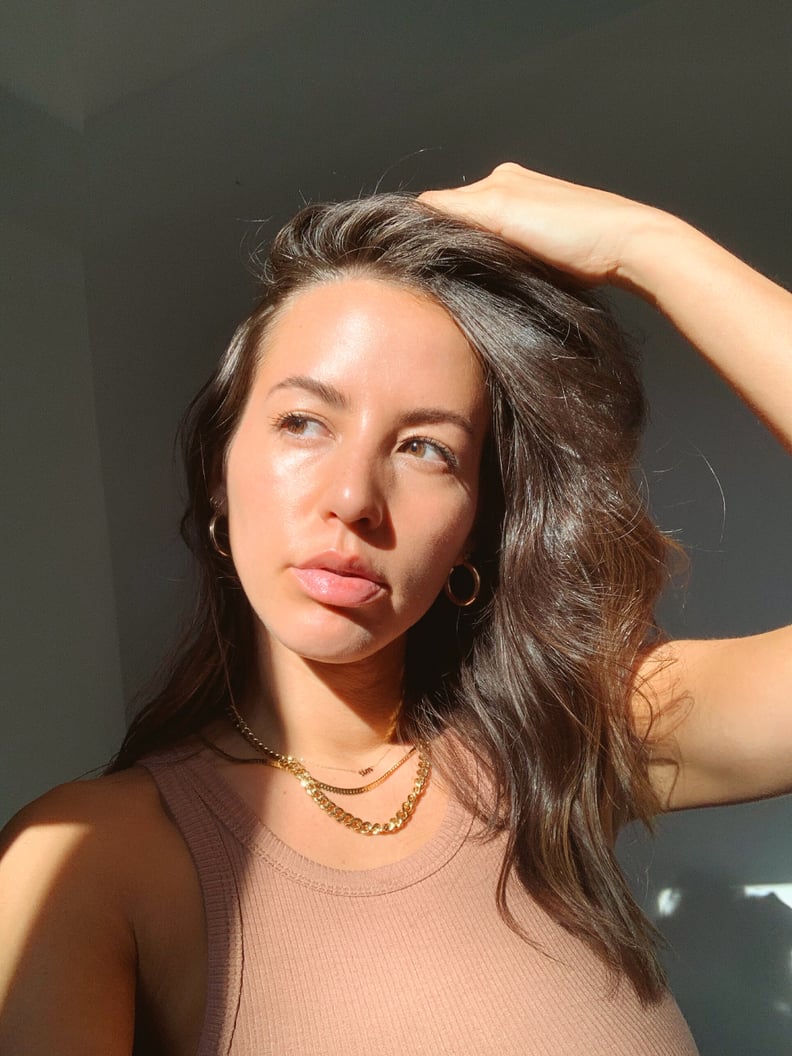 If I'm blow-drying my hair, I spray the heat protectant on my wet hair right after the shower. I also use it on dry hair before using any hot tools or going out in the sun. One thing I love about the product is that the mist is really fine and doesn't weigh down my hair.
All of the Gisou products I've tried are incredibly luxurious and (in my opinion) well worth the price tag. They all give my hair the extra hydration it can lack from dry, hot days or overuse of heat. A little goes a long way, and I've found that these products really last. Even better? Gisou is now being sold at Sephora online, and they just dropped in Sephora stores today. Give them one try, and I can all but guarantee, you're gonna love this sh*t, too.