8 Latinas Share Beauty Tips They Learned From Their Mothers
Photo Illustration: Michelle Alfonso
Photo Illustration: Michelle Alfonso
Growing up, our moms are so crucial in forming our understanding of beauty and how we navigate it. For some of us, watching our moms get ready for work in the mornings, perched at their vanities and swiping mascara over their lashes, helped us establish a daily makeup routine with our own arsenal of brushes and blushes. For others, it may have been even simpler than that. Maybe our moms celebrated clean beauty and always tried to make themselves feel good from the inside out with home remedies or natural skin-care regimens. Whatever the case may be, our moms know a lot — especially about how to take care of themselves and feel beautiful while doing so. This especially rings true for those of us with Latine heritage. Beauty is a big aspect of our culture, especially when it comes to self-expression. We invest a lot of time (and money) into the practice of looking and feeling good for ourselves.
In exploring the rich stories of how culture and beauty come together for the Latine community, POPSUGAR talked to eight prominent Latina influencers and content creators about their understanding of beauty and the essential tips their mothers shared with them throughout their childhood. From antiaging advice to self-confidence boosters, these Latinas — and their moms — have you covered with some wise words on what beauty means and how to approach it.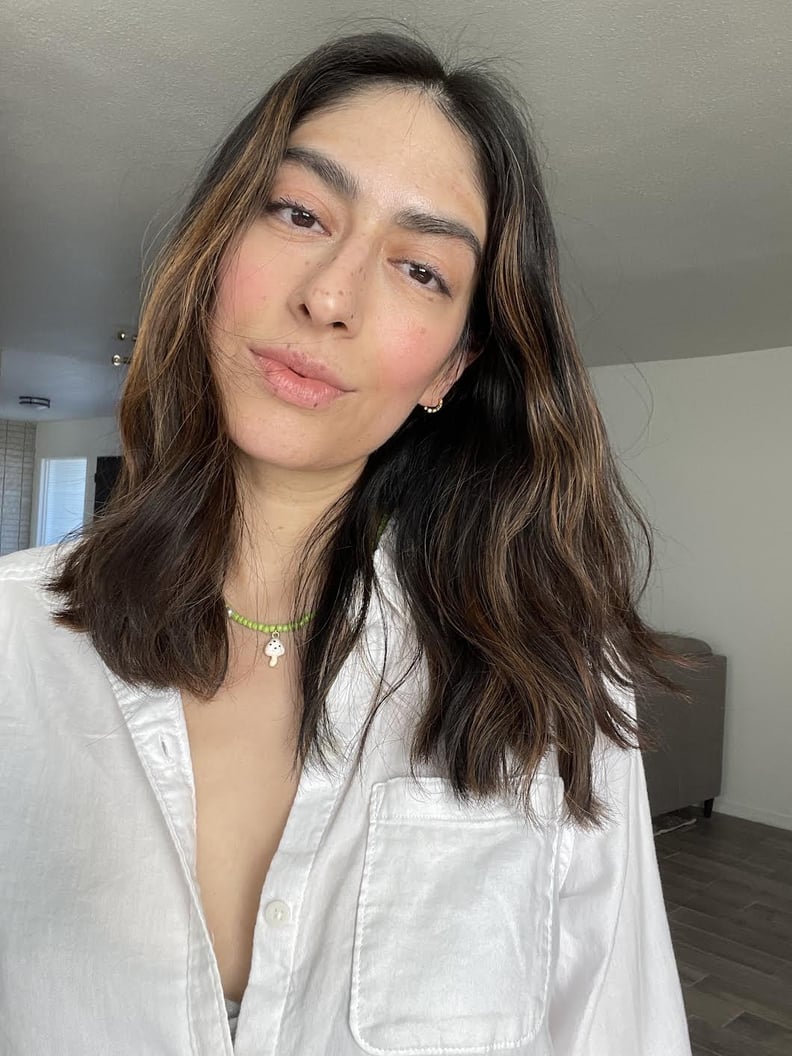 Natalia Trejo
For Natalia Trejo, a Mexican-American digital creator and influencer, beauty is confidence. On the days she's not quite feeling her best, a little makeup goes a long way to boost her mood and liven her spirits. First, completing her morning and nightly skin-care routines is key; then, once her skin looks good, the makeup follows. "The one product my mom always swears by is blush, and I definitely took note of that," Trejo says. "Growing up, I'd watch her do her makeup, and blush always seemed to be the star of the show when it came to the application." Her mom would add it all over her face — on the apples of her cheeks, her nose, and her chin — for an overall rosy hue. Trejo says this product is her go-to for getting a healthy-looking glow.
Trejo also shares that she's undergone a beauty evolution since becoming a mom herself. Blush and highlighter remain her go-to staples, but now she loves doing more natural-looking makeup, which is sometimes all she has time for as a busy mom. She makes sure not to cover up her facial freckles — a key part of her identity — then adds a terra-cotta lip or bolder eyeliner with more neutral base makeup for a day-to-day look.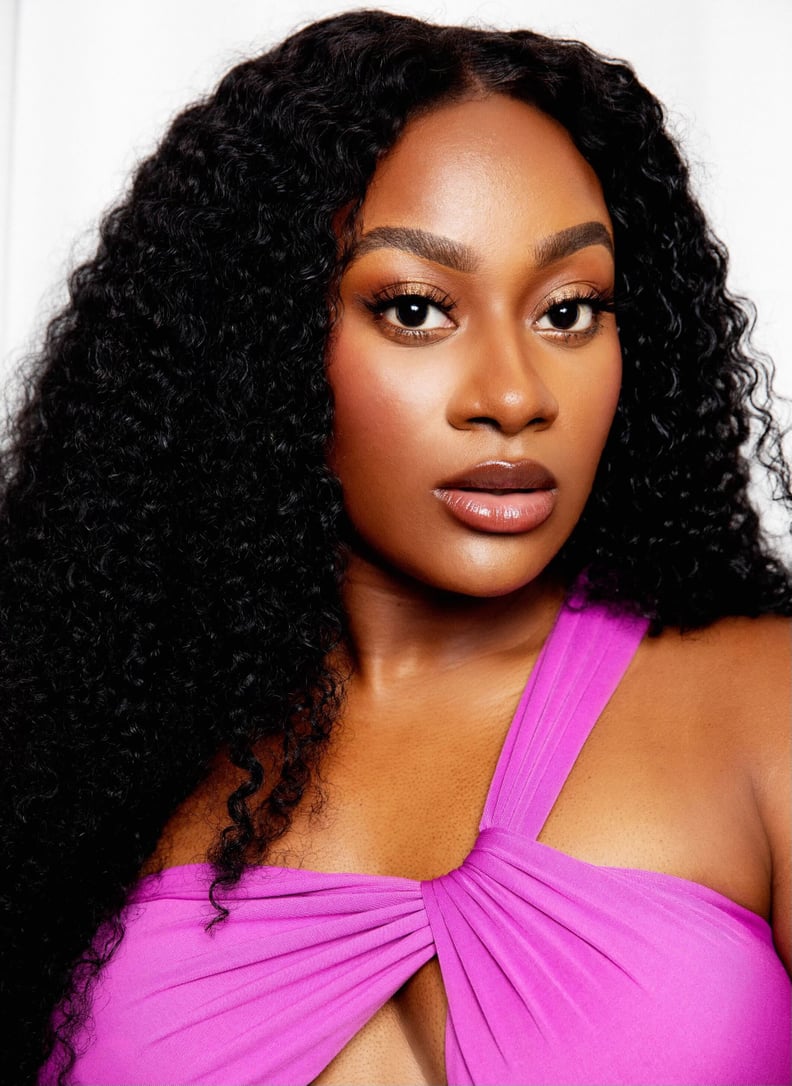 Monica Veloz
Beauty blogger Monica Veloz, whose family is from the Dominican Republic, describes her beauty style as "a roller coaster." Some days she'll go full glam, and others she'll opt for a more comfortable, laid-back look. Still, beauty is a huge part of Veloz's life and serves as a reminder of the women in her family.
"Whether it was to the grocery store, family gathering, hair salon, they always looked beautiful," Veloz says. Throughout her childhood, Veloz recalls wanting to grow up and be just like the women in her family, whom she says always looked put-together regardless of what they were going through. From their bold makeup to their fragrances, they left a deep impression on Veloz, inspiring her appreciation for makeup and beauty.
As for her mother's go-to makeup tip, Veloz says her mom keeps it simple: "Never go outside without a gloss." As Veloz got more into beauty herself, her mother always made sure she had a lip on, no matter the occasion.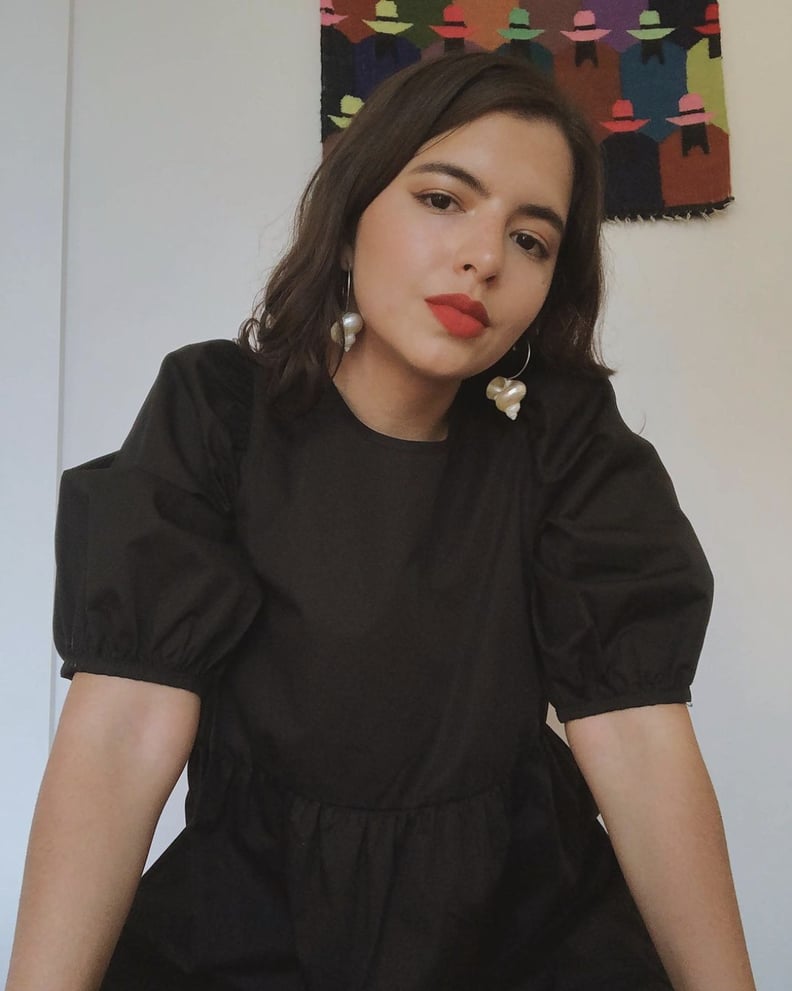 Andrea Devoto
Peruvian-American social media specialist and freelance creative Andrea Devoto says beauty for her is a feeling. "When you encounter something beautiful, it makes you feel good. And when you feel beautiful, that inner beauty radiates outward," she says. For Devoto, it's crucial to appreciate and embrace her unique traits and try not to compare herself to others online.
Her makeup style leans toward the minimal. She calls heavy foundations her "worst enemy," opting instead for tinted SPF. On special occasions, she'll use a lightweight foundation and concealer for her base, pairing that with a subtle cat eye, pink blush, and bold lipstick. Contour is the one thing she won't attempt; despite wanting pronounced cheekbones, it's just not her style.
Her mom's best beauty advice, similarly, is to embrace her natural self. Growing up, Devoto's mom would advise against dyeing her hair or plucking her eyebrows, warning of the damage and regret it might cause her. "I hated it at the time," Devoto says. "But now I appreciate it because not only was she right, but it instilled in me the importance of always staying true to myself and thinking before I follow any beauty trend."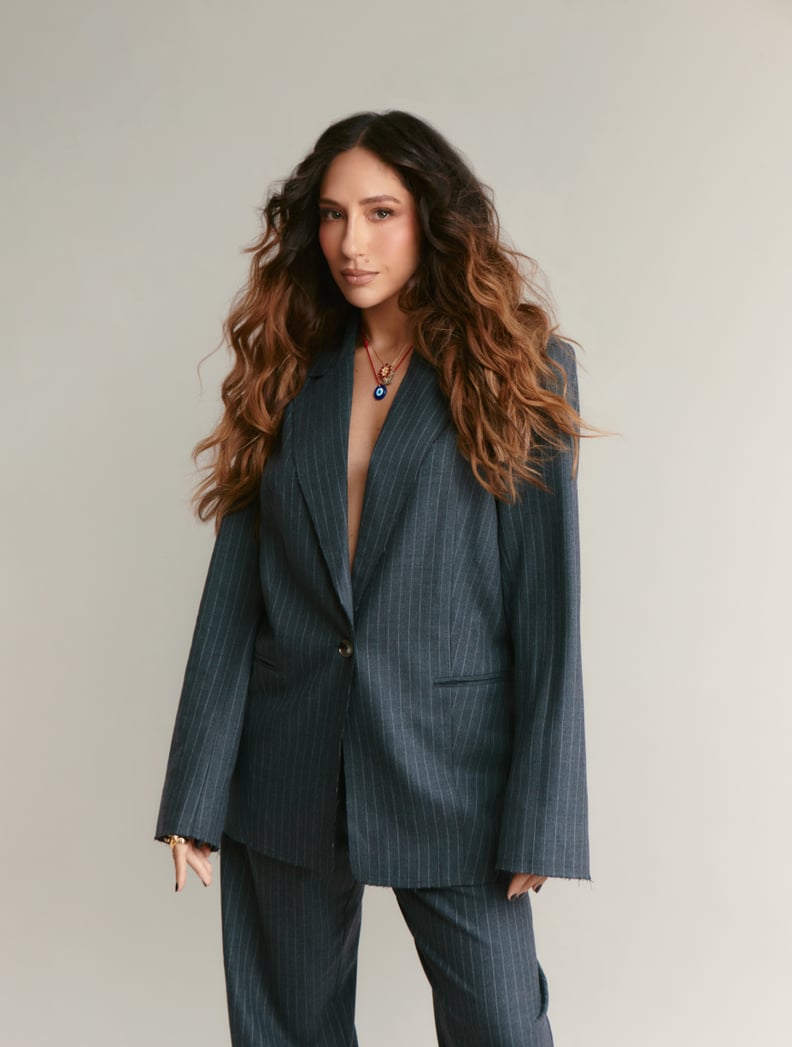 Estefanía Pessoa
Digital creator Estefanía Pessoa, whose family comes from Colombia and Brazil, describes her relationship with beauty as a ritualistic one that is "positive, transformational, and curious." Better known to her followers as Tefi, the content creator says getting ready is the best part of going out, noting that a good makeup day can change your attitude for the better.
In terms of her day-to-day makeup routine, Pessoa likes sticking to what she knows, which according to her "isn't a whole lot." Still, that doesn't stop her from noting trends and branching out, all the while rocking her favorite tried-and-true classics. She recently started wearing blush, learned her way around lip liners, and, while preferring natural looks, got into Y2K makeup trends, such as creating a bright undereye and using bronzer. She'll experiment, but she prefers to do so when a professional is involved.
Her favorite beauty tip from her mom is simple: "It doesn't matter how good you look if your breath stinks."
Stephanie Flor
For makeup artist Stephanie Flor, a New York native with roots in Costa Rica and Ecuador, beauty is transformational and a tenet to live by. "It has the power to evoke a feeling," she says. "Beauty is everything and everywhere. If I see beauty in me, I see beauty in you."
For her personal beauty style, Flor's go-to is a lash and defined brows. She typically sticks to natural looks — fresh skin and freckles on full display — but that doesn't deter her from a glam moment with a striking highlighter or bold lips. She likes changing her look according to her clothes, the seasons, and where she is in life, and in general loves the feeling that makeup brings her.
Her mother's best beauty tip is wrapped up in a similar philosophy of being confident in yourself: "Your beauty comes from your power, and that is something you radiate when you know where you come from, your roots."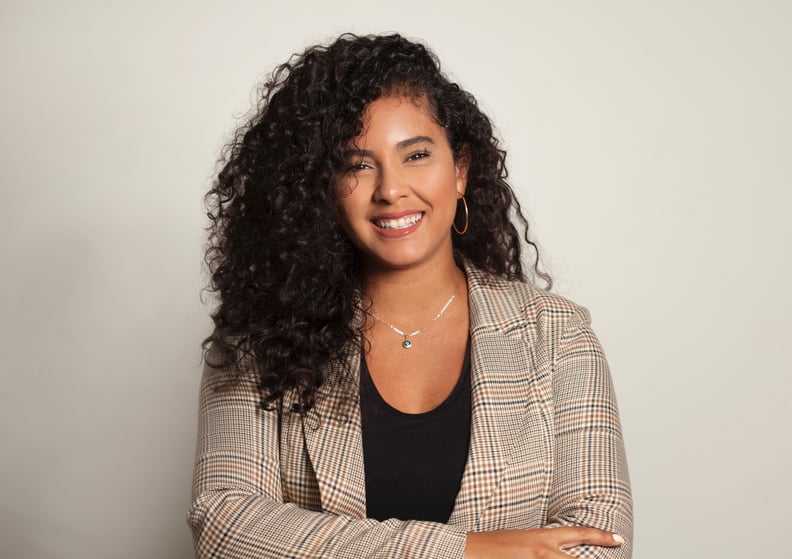 Thatiana Diaz
A first-generation Dominican-American born and raised in New York City, Thatiana Diaz is the editor in chief of Remezcla, a media brand for the Latine community. In her personal life, she opts for minimal day-to-day looks and embraces vibrant makeup for big events. "Less is more" is her typical approach, but when it comes to concerts and festivals, she prefers to immerse herself fully in the vibe of the artist or venue and let her makeup reflect that.
Her relationship with beauty has largely been characterized by evolution. Initially, she says, she tried to assimilate into exclusionary spaces by straightening her curly hair and following trends. With time and age, though, she began to celebrate her natural hair and features. Now, her relationship with beauty is largely about feeling good and comfortable. "I want the products I use on my face and hair to make me feel good," she says. "They should never make me feel like I'm physically or mentally disconnected from myself."
Her mother's best beauty advice is to moisturize: keep your skin well-nourished and always have lip balm on hand. "With all the buzz about repairing your skin barrier in the beauty industry these days, I have to say my mom was way ahead of the game," she says. "It turns out she was right — dryness can worsen many skin concerns, even signs of aging."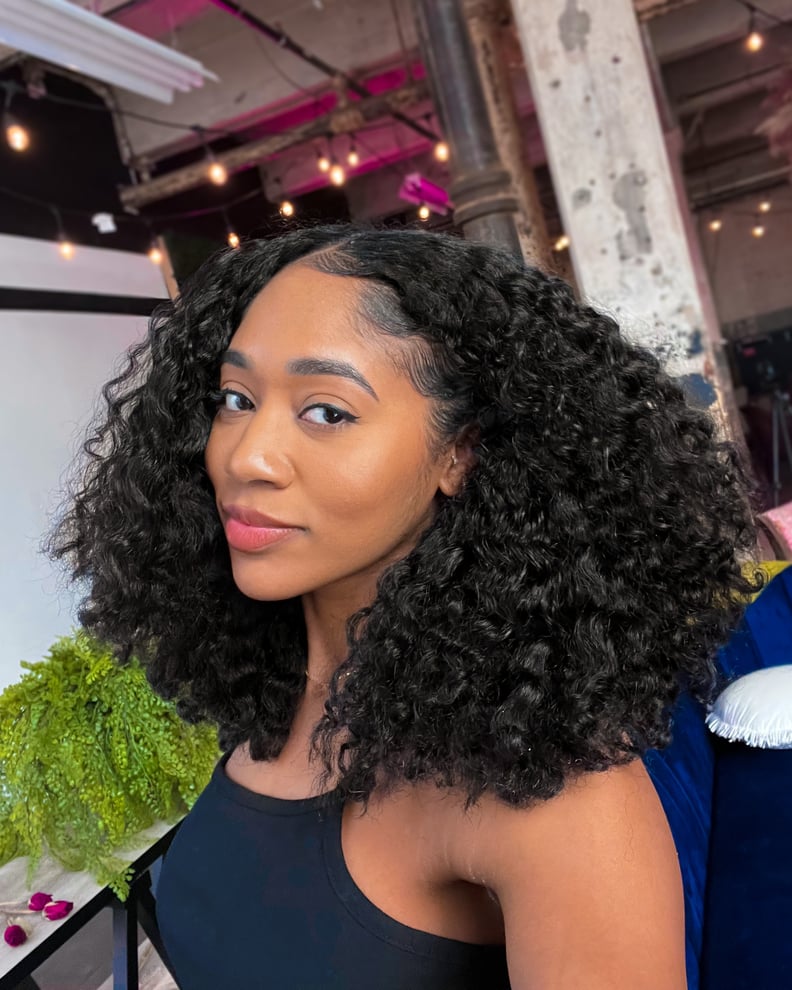 Jewellianna Palencia
Jewellianna Palencia, a digital creator with roots in Guatemala, describes her relationship with beauty as characterized by taking care of herself and feeling comfortable in her own skin. For Palencia, both physical and mental components are involved in making her feel beautiful. Going to the gym and doing her skin-care routine is important, but so are therapy and being mindful of how she treats herself.
Her day-to-day makeup style is minimal and virtually never changes, but she likes to go big and bold for her hair, switching it up often to reflect her mood. "Sometimes I will wear a voluminous wash and go, and other times I'll do a sleek low bun with my baby hair being the spotlight," she says.
Palencia is Latina on her dad's side. Her favorite beauty tip from her mom, though, is truly a fantastic one: apply lotion after every shower, with the key factor being applying the lotion while the skin is still damp. "My mom has the most beautiful skin and taught me the importance of staying moisturized," she says.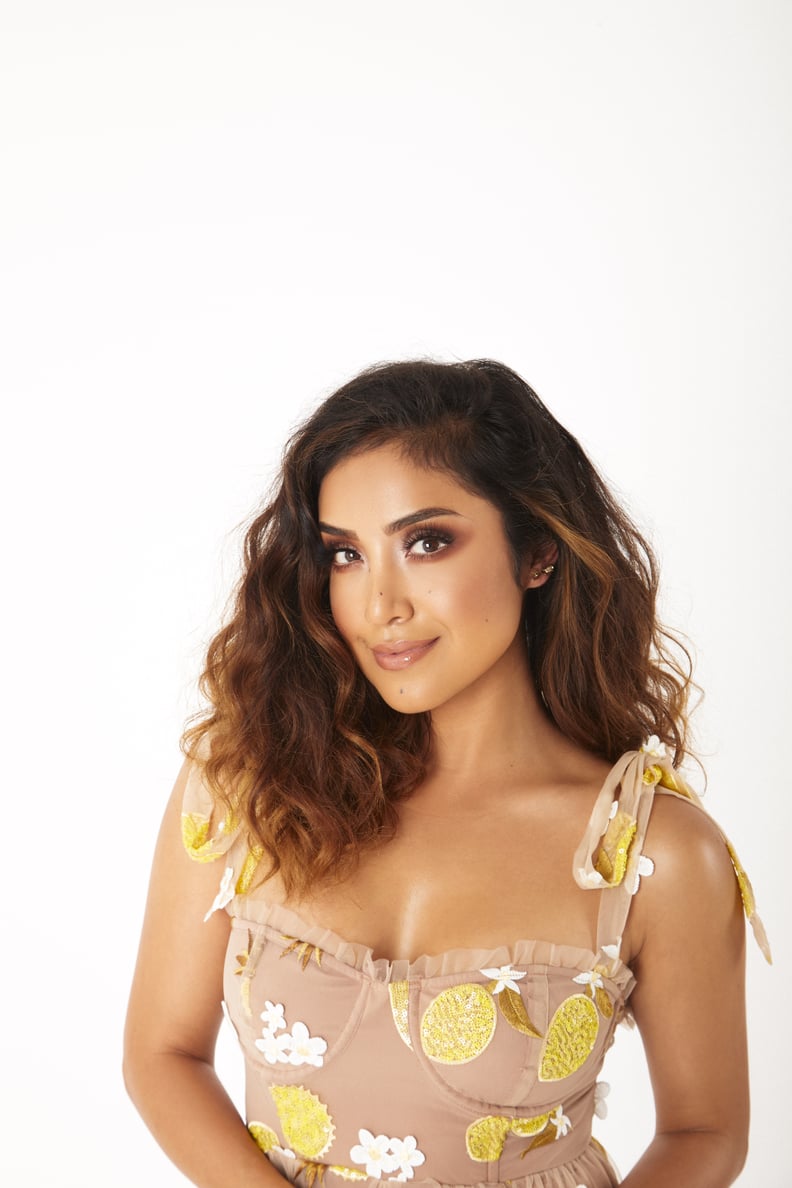 Dulce Candy
Born in Michoacán, Mexico, meditation teacher and content creator Dulce Candy says she's come to understand over time that true beauty comes from within. "I believe that when inner peace and love are cultivated from within, it naturally shines outward," she says. Her meditation practice is what led her to this realization. For her, the most beautiful people "exude kindness, compassion, and love towards themselves and the world around them."
As for her beauty style, she prefers a minimalistic approach. In her spare time, though, she'll experiment with bright colors and varied techniques, viewing makeup as a way to express herself and her creativity.
The best beauty advice her mother told her is to always clean her face before sleeping and to moisturize, which she notes are two key steps to aging gracefully. "She instilled this in me from a young age," Candy says, "emphasizing the importance of loving and caring for my skin."