Why I Embrace My Freckles Even When Experiencing Acne
I've Always Loved My Freckles, but When I Got Acne, I Questioned: Do I Cover Them?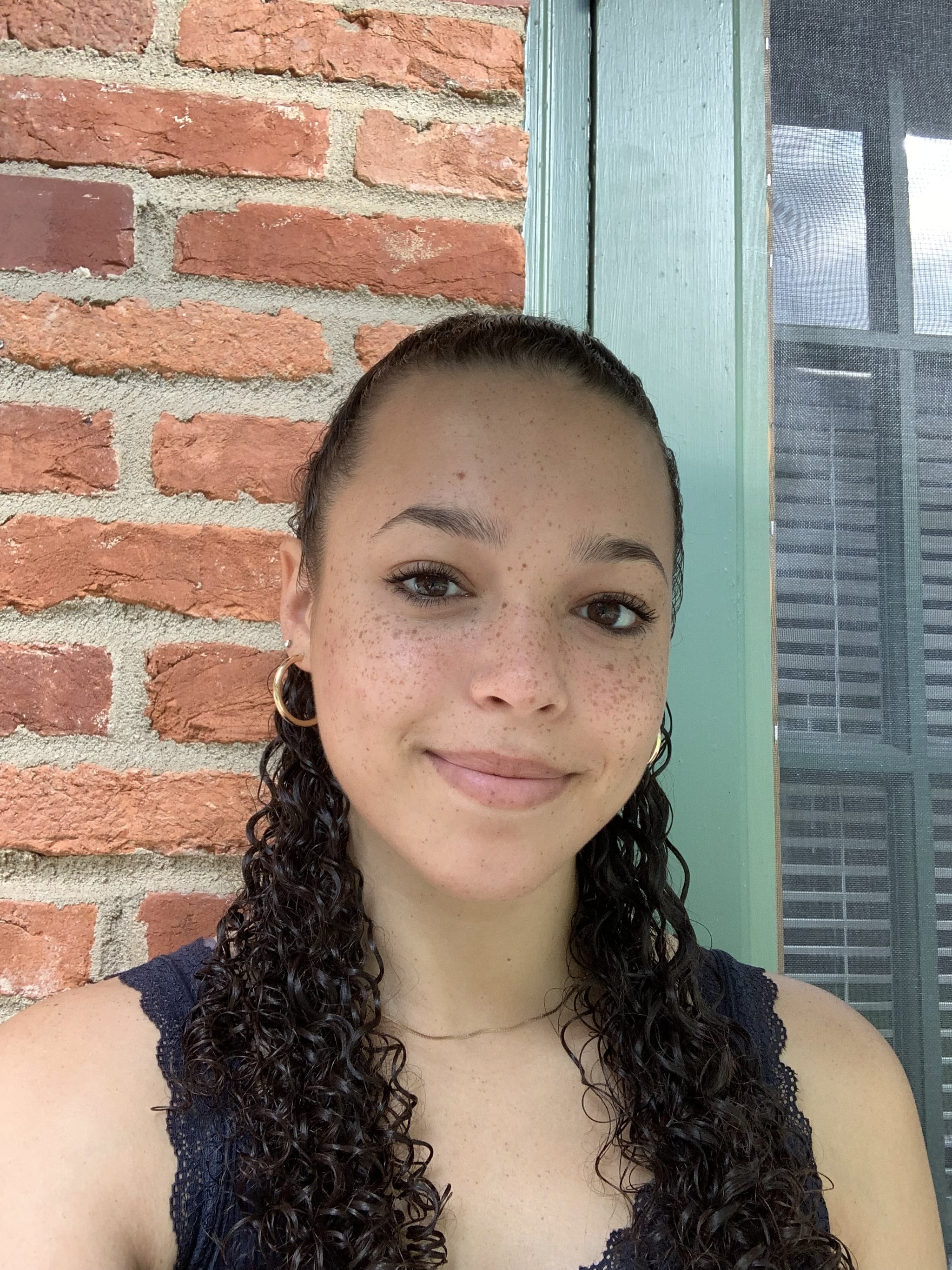 Growing up, I used to love hearing people say I look just like my mom. At first glance, you might miss our similarities; my tan complexion, brown eyes, and thick, curly hair contrast with her fair skin tone, hazel eyes, and straight hair, but the one defining feature that instantly links us together is our freckles. Like most young girls, I idolized my mother as the ultimate standard of beauty and would carefully watch her get ready for work each afternoon. The one thing I noticed was that her freckles were consistently on display, never hidden by heavy foundations or concealers.
She has always emphasized the importance of embracing one's natural beauty, leading by example to help instill that same confidence in me. I remember being told that freckles are called "angel kisses" and reading Judy Blume's Freckle Juice. I felt so lucky to have such a unique feature, and it quickly became an important part of my physical identity. The positive foundation my mom helped build carried me through elementary and middle school, allowing me to laugh at my peers' hopeless attempts to count every spot on my body and brush off their mild jokes about playing "connect the dots." I, of course, still had insecurities, but freckles were never one of them.
High school presented a new set of challenges, one of the most frustrating for my self-esteem being acne. The little bumps and blackheads that appeared throughout my T-zone overlapped with the areas where my freckles are most prominent, leaving me at a crossroads: I've always loved my freckles, but is now the time to cover them? I'd seen so many celebrities seemingly do so with ease, so why should I be any different? I watched an absurd number of YouTube videos searching for answers on all things related to skin care and freckle-friendly makeup and purchased way too many products in the process.
Still, despite all of my research, I went to school most days makeup-free. I told myself I just didn't have the time to commit to doing a full face every morning with my busy academic and athletic schedule. Plus, makeup had never really been my strong suit, and I enjoyed sleeping in when possible. While I do believe all of these things were true, I know the real reason I didn't cover my freckles was because I simply didn't want to. I wouldn't be me without them.
The real reason I didn't cover my freckles was because I simply didn't want to. I wouldn't be me without them.
So instead of focusing on covering blemishes, I decided that finding a skin-care routine that worked for me would be the best long-term solution. My doctor prescribed me birth control, which helped regulate my hormones, and I became a huge fan of Lush. By senior year, I was only dealing with occasional breakouts and felt like I had finally achieved my goal of clear skin. As always, life happens, and my freshman year of college brought worse acne than I had seen in the previous four years. I couldn't believe it — I thought I was supposed to be having my "glow-up" moment. The combination of moving to a new state, meeting new people, and creating an entirely new routine was stressful, and my skin showed it. Despite this, my approach to makeup didn't change; I still wasn't willing to hide my freckles.
When the pandemic began in my second semester, I decided to use the extra time at home to once again reevaluate my skin-care routine, this time speaking with a coworker who was studying to become an aesthetician. He recommended many of the products I still love today and have seen immense progress with, like the La Roche-Posay Toleriane Purifying Foaming Cleanser ($15), Lush Tea Tree Water Toner ($10), and The Ordinary Niacinamide 10% + Zinc 1% Serum ($6). These products have really made a difference in my skin's texture and have worked to improve my acne over time.
In addition to creating a new skin-care routine, I finally learned some makeup hacks that I'm capable of employing when I do want to cover specific blemishes. I use the E.l.f. Cosmetic Color Correcting Stick in Correct The Red ($4) and Maybelline Instant Age Rewind Eraser ($10) because I can apply as thin or as thick of a layer as I want to conceal my acne while still letting my freckles peek through.
In this age of social media and constantly feeling pressured to refine our appearances, I think it's important to remember to see the beauty in our natural features and our imperfections as well. Perrie Edwards and Kesha are just a few celebrities who've shown their freckles some love in recent times, and I hope they've inspired more to do the same. To quote Meghan Markle, "A face without freckles is a night without stars."
Image Source: POPSUGAR Photography / Mykenna Maniece