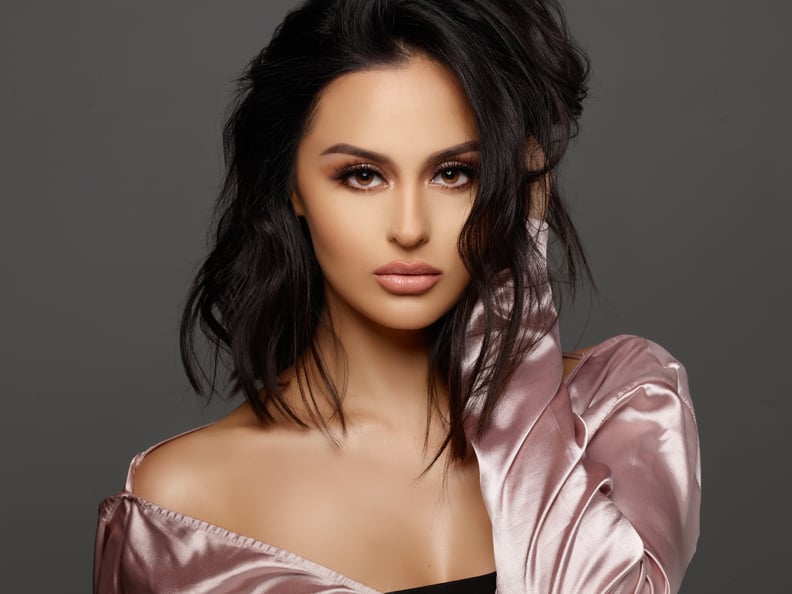 Christen Dominique
Christen Dominique
Some of my fondest memories with my mami revolve around hair and makeup. She taught me to love my curls from a young age and let me play with makeup for recitals and summer camp, until I was old enough to pick up some of her habits after watching her do her makeup for years.
Many of us can relate to that experience, including beauty YouTuber Christen Dominique. From a young age, her mother taught her to accept herself as she was and eventually, use makeup as a way to enhance her natural beauty.
The Dominique Cosmetics founder attributed her journey into the beauty world to the moments she'd spend with her mamá, Silvia. "I would watch her do her makeup every morning and she would show me the concealers and the lip colors she'd use," Christen told POPSUGAR.
She explained that because dark circles ran in her family, Silvia taught a young Christen how to use yellow concealer to cover them up. "When I saw that transformation, I fell in love with it," she said. She even remembers picking up her mom's concealer and wearing it to school when she was just 12 years old.
When Christen began her career as a makeup artist, she tapped into what she learned from her mother. "I kept what she taught me in mind and I used it to make other people feel and look beautiful. The feeling of beauty I developed with her is what inspired me to create my own brand."
This just goes to show the influence our mamás can have on us, because Christen's time in school wasn't exactly glamorous. Growing up in Houston, Texas, she had a hard time thanks to classmates who labeled her as "different."
Christen went to a school where the majority was Latinx, yet the other kids didn't feel like she looked like them. "Because I am Mexican-Guyanese, I was always called out for not being Hispanic enough," Christen remembered. "I forced myself to learn and speak Spanish as much as I could. I felt like I needed to show I was Hispanic enough. I was always defending my Latinidad."
However, her mom always reminded her to be proud of her heritage and to help others feel empowered. Makeup has given her her the tools to do so, inspiring millions of followers and subscribers on her social platforms.
These days, Christen is spending her time expanding her cosmetics empire and teaching her 11-year-old son, Jaden, how to cook Mexican and Nicaraguan dishes to honor both sides of his heritage. She's especially taken on to the task of teaching him to be proud that he's the son of two Latinx.
"I want to keep him informed of his roots," she explained. "I teach him about our culture, the history of our culture, and especially how food is a bonding experience within our community."