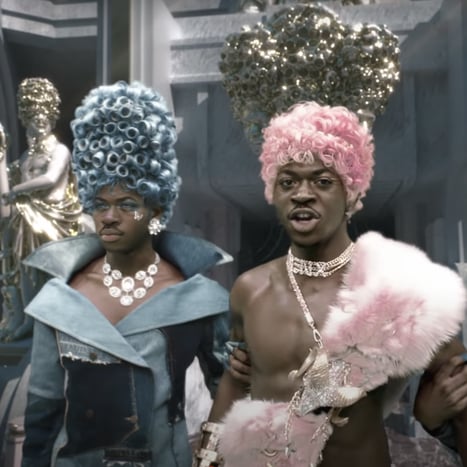 The internet is currently buzzing about Lil Nas X's provocative new visual for his song "Montero (Call Me by Your Name)." The video — which he officially released at midnight on March 26 along with a sweet letter to his 14-year-old self — has already racked up nearly two million views on YouTube thanks to its stunning imagery and one scene in particular where the rapper is seen giving a lap dance to a satanic figure (that's a 2021 mad lib for you). Of course, you can't make a campy music video without some outrageous beauty looks to match, and for this visual, Lil Nas X more than delivered.
The rapper cycled through four different hairstyles in the video: a faux loc wig with a fringe bang that he wore with a crystal-studded manicure; a baby-pink, pin-curled wig styled in a pixie cut; an electric-blue beehive that matched his dreamy eyeshadow and blue-jean manicure; and a bright-red cornrow wig with curled baby hairs. According to an Instagram post shared by the director, Tanu Muino, the hair was styled by Evanie Frausto and Samantha Lepre, while the makeup was the work of Anthony Nguyen, who previously worked with the rapper for his Paper magazine cover shoot in December.
Feast your eyes on some of the stunning beauty moments from the video ahead.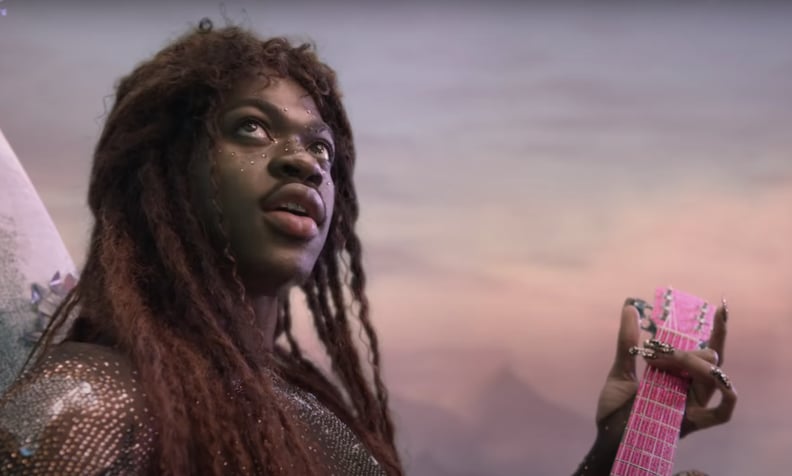 Lil Nas X's Faux Loc Wig With Fringe Bangs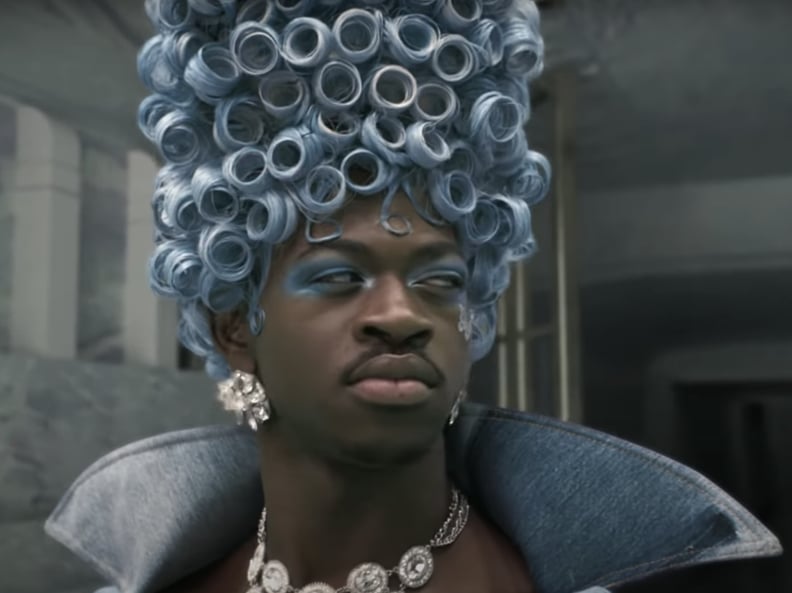 Lil Nas X's Electric-Blue Beehive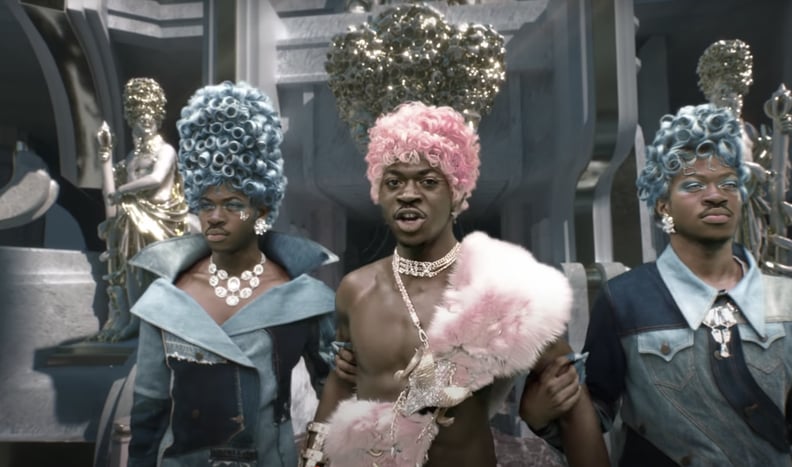 Lil Nas X's Baby-Pink Pixie Cut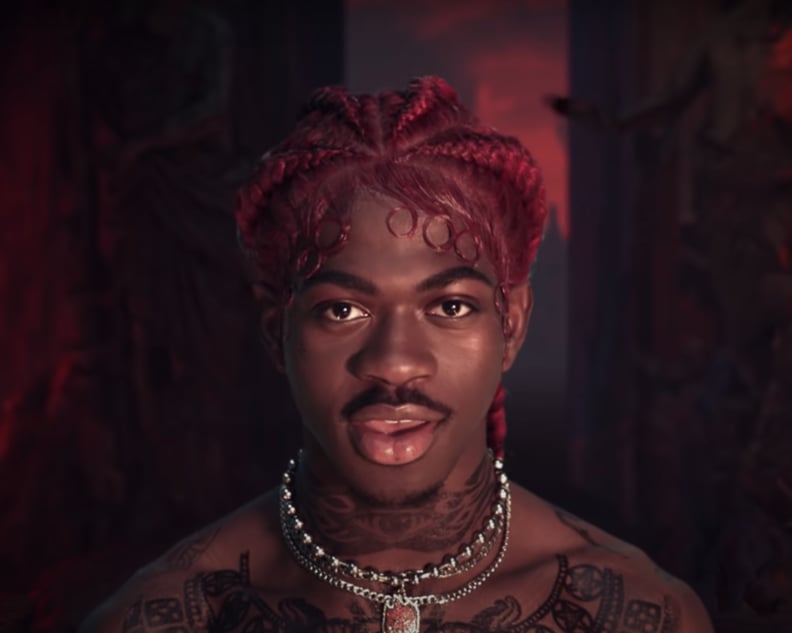 Lil Nas X's Bright-Red Cornrows and Baby Hairs
Lil Nas X's "Montero (Call Me by Your Name)" Music Video