Lily James's Bleached Brows, Blunt Bangs in Versace Campaign
Lily James Looks Like a Totally Different Person With Blunt Bangs and Bleached Brows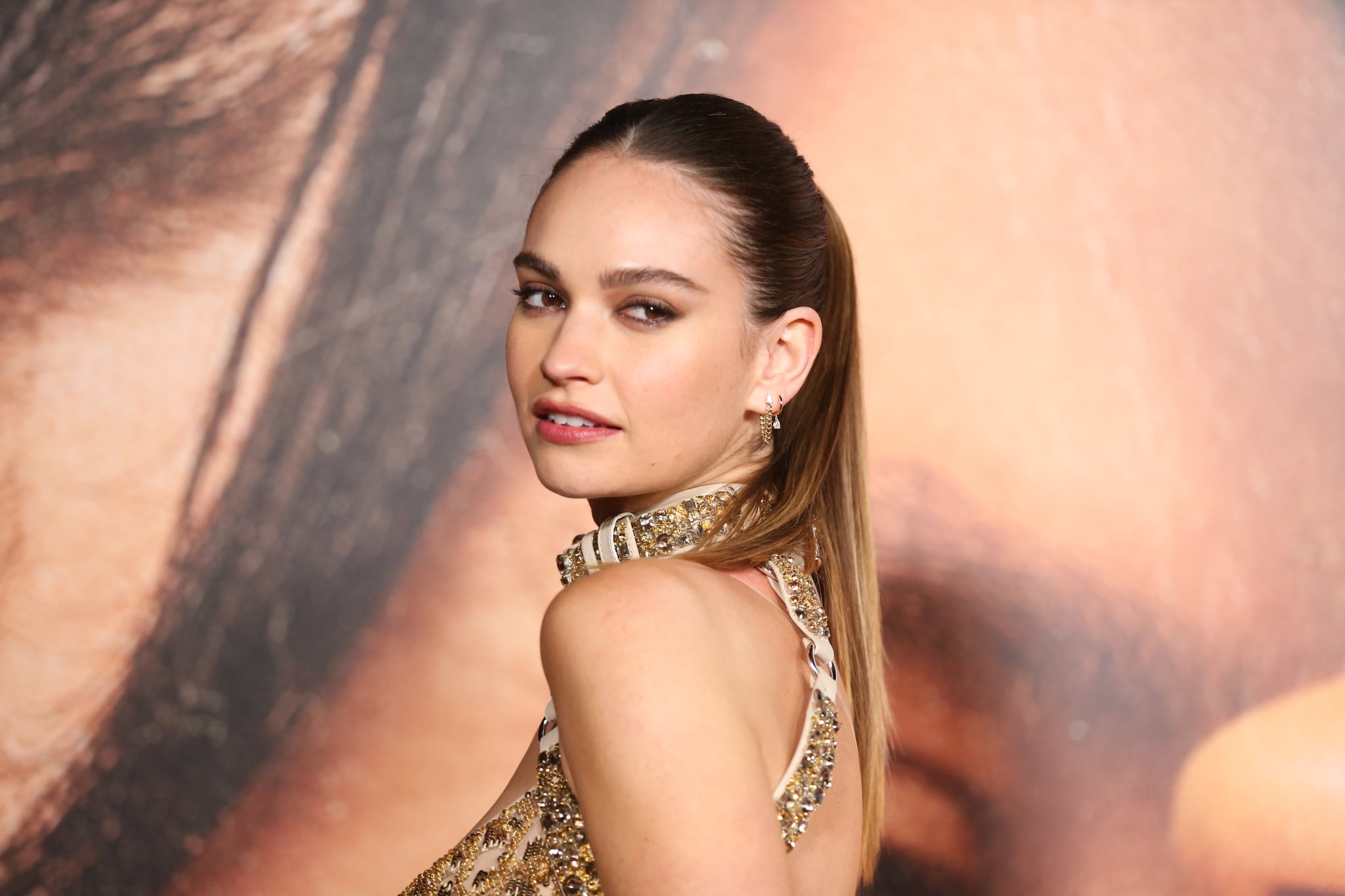 Image Source: Getty / Phillip Faraone
Claiming a celebrity looks "unrecognizable" when they undergo a drastic hair transformation is overdone at this point, but the term really does ring true for Lily James's latest look. The "Pam & Tommy" star just debuted blunt bangs and bleached eyebrows for Versace's new fall/winter 2022 campaign, and she could pass for a completely different person.
For the photo shoot, celebrity hairstylist Karim Belghiran gave James a jet-black wig that reaches well past her shoulders and features blunt bangs that cut straight across her forehead. She had her naturally brunette eyebrows bleached for the occasion, just as sisters Gigi and Bella Hadid did earlier this year for Versace's runway show during Milan Fashion Week. James also wears a dark lip color, chosen by makeup artist Porsche Poon, while modeling Versace's new Greca Goddess Bag for the campaign.
James has established herself as quite the beauty chameleon throughout her career, most recently rocking various platinum-blond wigs and facial prosthetics to portray Pamela Anderson in Hulu's "Pam & Tommy." Her role in the miniseries inspired a comeback for Anderson's iconic messy-bun updo among Hollywood stars. Other notable beauty moments for James include the short blond wig she wore to portray Mrs de Winter in Netflix's "Rebecca" adaptation and when she chopped her hair into a blunt bob back in 2019.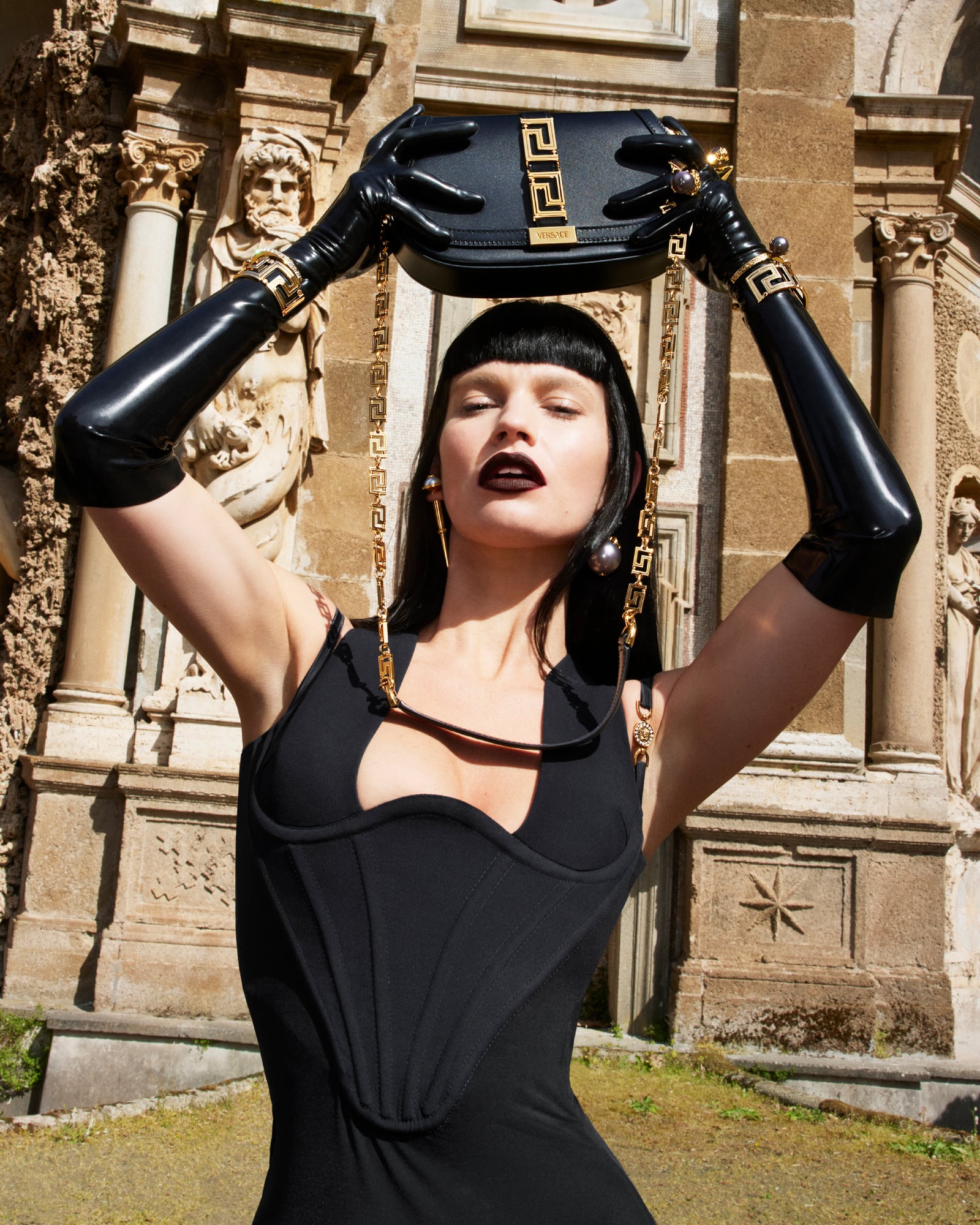 Image Source: Versace