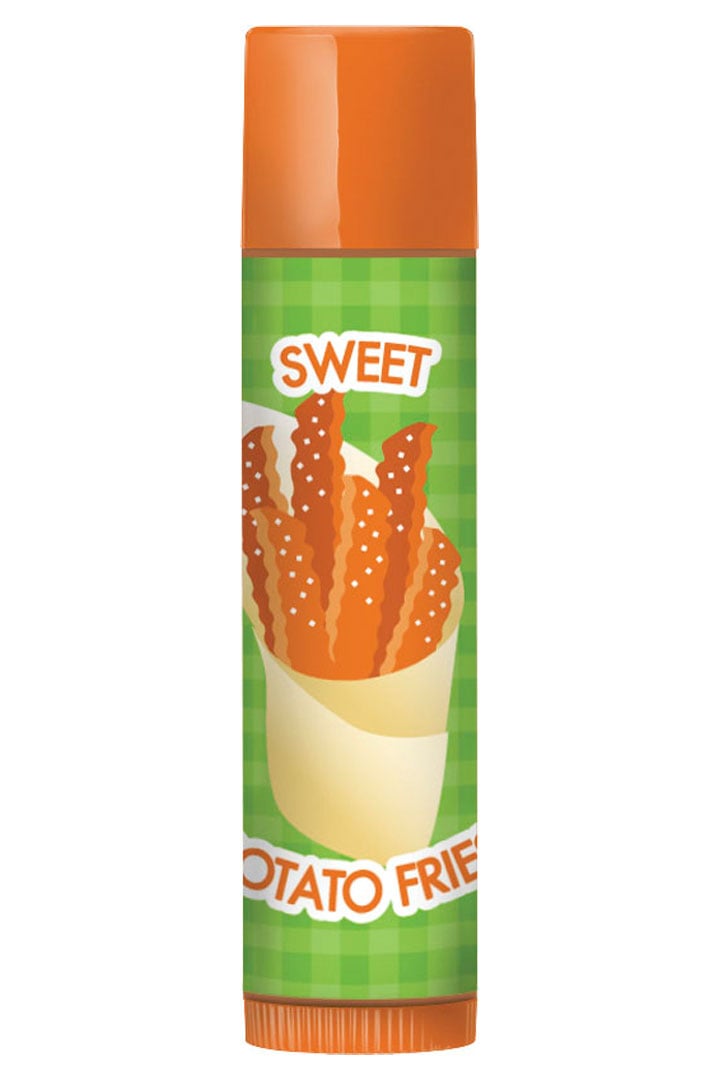 As POPSUGAR editors, we independently select and write about stuff we love and think you'll like too. If you buy a product we have recommended, we may receive affiliate commission, which in turn supports our work.
I am an equal-opportunity beauty hoarder. I don't just love prettily packaged products, luxurious skin care, and discontinued cult favorites. No, I also have a special place in my heart for nostalgic items, especially when they are also a bit of a novelty.
When Lip Smacker's Summer barbecue-themed lip balms crossed my desk, I was immediately compelled to smear them across my pout. I'd received five wild-but-wonderful flavors: Double Cheeseburger ($3), Salted Pretzel ($3), Sweet Potato Fries ($3), Root Beer Float ($3), and Watermelon ($3).
If you're recoiling in horror from just the thought of some of those scents, I completely understand. However, I'm here not only to assuage your fears but to also urge you to try them. Double Cheeseburger has a subtle smoky (not meaty) aroma that even a vegetarian could get on board with. Salted Pretzel is redolent of salt (duh) and rising yeast dough, while Root Beer Float has a creamy effervescence that would make you want to reapply all day. Watermelon strikes the perfect balance between the real fruit and artificial candies, making it smell extremely juicy.
The true prize of the bunch, though, is Sweet Potato Fries. It has an earthy, root vegetable quality that is spot-on to the real thing, while caramelized undertones (just like you'd find in a roasted tray of the tubers) keep the balm from being too savory.
The Lip Smacker formula is just as hydrating as you remember it to be! That makes these products ideal for soothing a sun-scorched pucker after a long day spent outside at a Summer barbecue. Consider stocking up on a bevy of balms if you're playing hostess — they're so affordable, you can easily hand them out as party favors.

Lip Smacker Double Cheeseburger Lip Balm

Lip Smacker Root Beer Float Lip Balm

Lip Smacker Salted Pretzel Lip Balm

Lip Smacker Sweet Potato Fries Lip Balm

Lip Smacker Watermelon Lip Balm