Beyoncé's Manicurist Talks Hustling Amid the Pandemic and Supporting Black-Owned Salons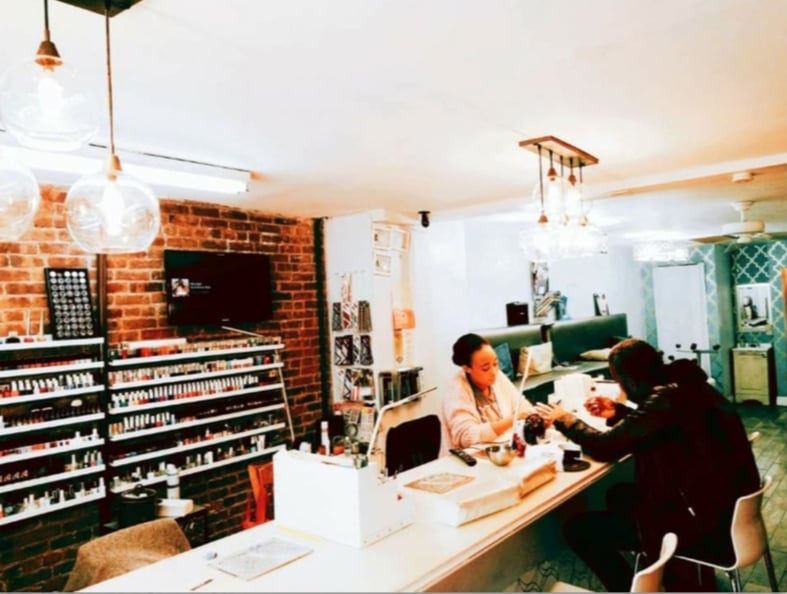 Courtesy of Lisa Logan
Courtesy of Lisa Logan
Lisa Logan is a celebrity manicurist and owner of Harlem-based nail salon The Nail Suite. She's sharing exactly what went into building her career in the beauty industry from the ground up and what Black business owners really need right now. This story was told to Jessica Harrington and edited for length and clarity.
I have been in the beauty industry for 25 years as a manicurist. My daughter was 6 months old when I started doing nails, so I thought, If I'm going to be good at this, I have to be really good because now I'm raising a daughter. I was 22 and young. I hadn't gone to college, but I knew I had to figure out how to create something for me and my daughter.
My sister introduced me to a salon owner based in Harlem and I took a job there. Throughout my experience, I've only ever worked in salons that were in Harlem that were Black-owned. So, when people talk about working at shops that don't care about them — that was never my experience. Coming from a Black-owned salon, you always, always, always have to do extra to be good because you don't want to ever be thought of as not being a good service or not having good products.
During that time, I stumbled into the music industry by way of friends when one got a record deal. They were like: "Hey, by the way, DMX just got signed. He also needs his nails done." That kicked me off into the beauty industry, which led me to the amazing people like JAY-Z and Beyoncé, where I had opportunities to be on sets, travel the world, and encounter and work with all types of celebrities.
Seven or eight years ago, I decided to open my own salon in Harlem because I didn't know how much Beyoncé was going to be doing music anymore after she gave birth to Blue. First, in a small space that was 250 square feet before I got the opportunity to expand into another space in my building that is also Black-owned. The owner of the building still comes downstairs to get their nails done. It's a perfect cycle of what support looks like. I'm in a thriving Black neighborhood — I'm in a thriving neighborhood. It's not just Black, it's thriving.
I remember when I first opened my salon, one of my friends said, "Lisa, this just always feels like an extension of your living room." Because if you know me, then you know me as a person who cares. I just extend myself the best that I can. As long as I'm in the room, you're going to feel like you're at home or at my home.
Harlem is about camaraderie. My landlords have been so gracious to me that even when the pandemic came, they told me that if I couldn't pay rent they would understand. I went from thriving to zero — it's a shock to your system, your mind, your heart, your spirit. Fortunately, I was still able to take care of my rent.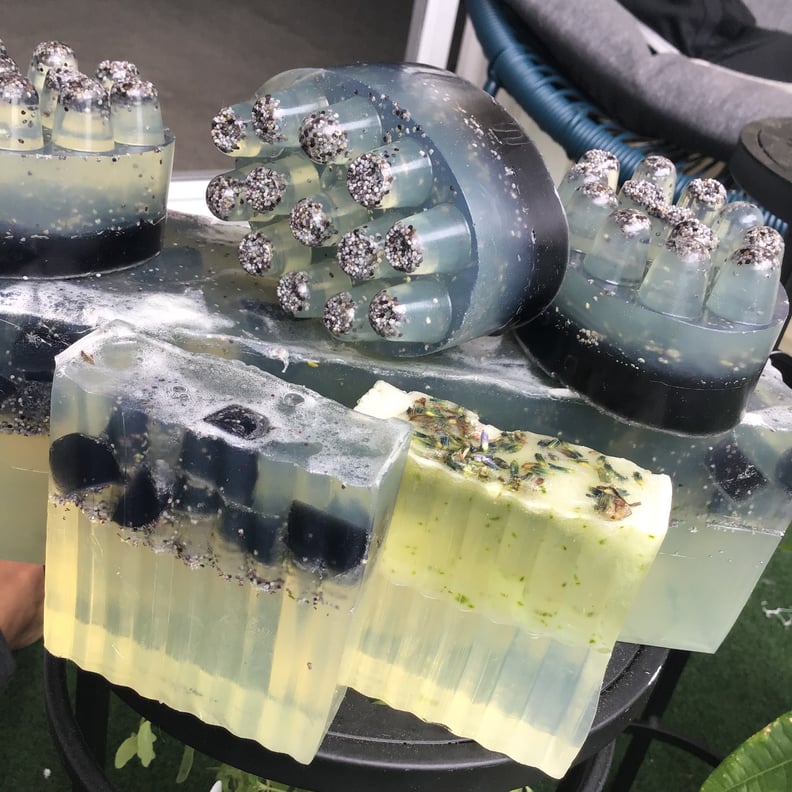 I decided during the pandemic, being that I can't do what I love and that's servicing people who want to get their nails done, that I would go down to Maryland where my daughter lives who is expecting a baby. And this light that came on in my head — I don't know how long the quarantine is going to take, but I'm going to take my hand at trying to make some soap. That's what led to the creation of The Body Suite Harlem.
I wish someone would give me a chance to platform my stuff, no different than any of my counterparts.
My daughter works at a shop and she already knew how to make soap, so I had an in-house teacher to basically show me all the basics. I added in all the things that I thought would be amazing and beneficial, because to me, it needed to be a soap with a benefit. We can always get pretty soaps or things like that, but a pretty soap is not going to make your skin feel better. I wanted to make sure that if I was putting something on my skin — on my adult daughter's skin — that it was going to be something that we would love. It became the most passionate thing for me, because I love me for me and I definitely love me for my daughter.
Right now, I'm in survival mode. Because like I said, I saw my business go from thriving to me having a team that I couldn't do anything for. I raised money for them the first week, but I had to take care of me and my family, and my bills. Initially when I made the soap, my friends bought it because they wanted to support me. But then these people that supported me actually tried the soap and I started seeing people return to the site and buy three, buy five, buy 10 at a time.
The support is amazing, especially with everything going on in the world. It's hard when someone feels like you have to be validated according to your color. But I'm happy that this opportunity is coming around for me because, you know what? I have good product, and it should be. But I wish someone would give me a chance to platform my stuff, no different than any of my counterparts — whatever their nationality is. I'm quite a proud black woman, and I can't say it any other way.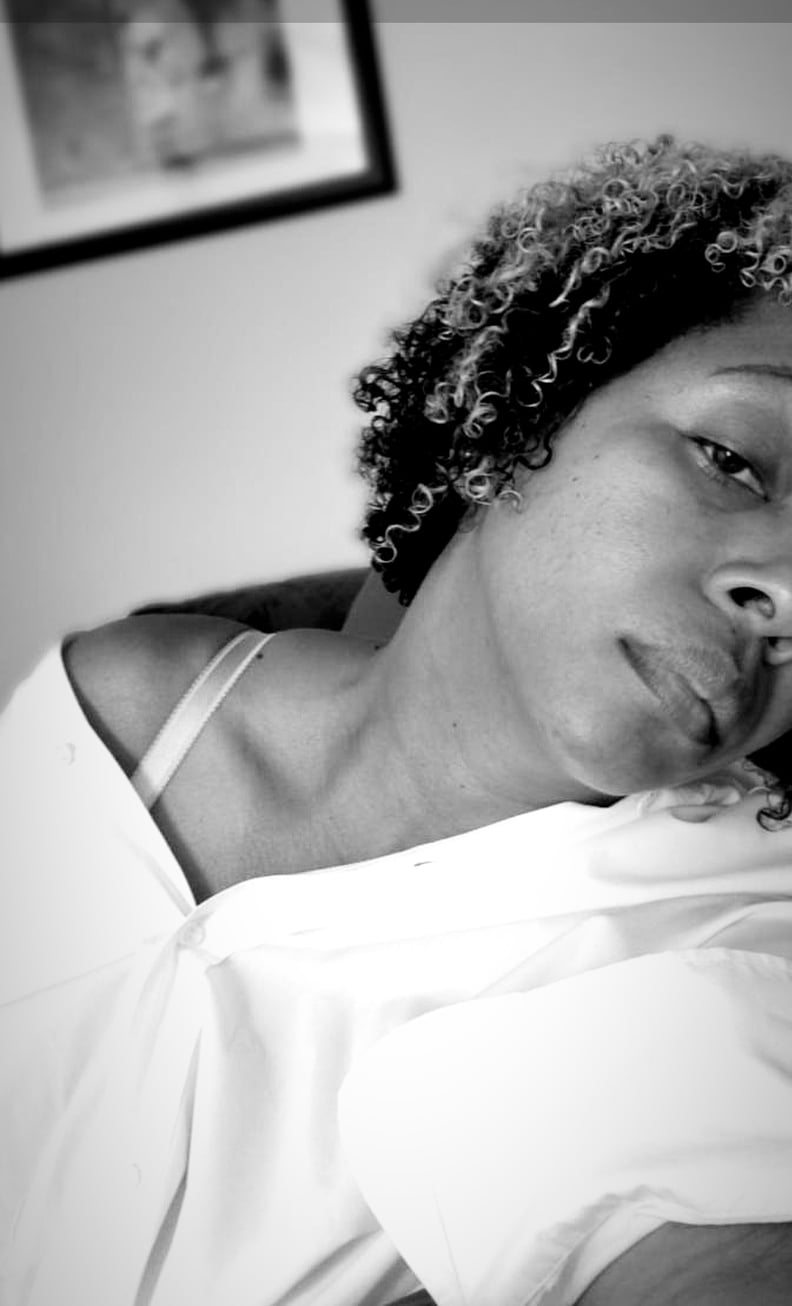 The best way to support Black entrepreneurs is just by supporting businesses that offer the quality things that you like. I'm Central Harlem and it's such a diverse community. I have a great clientele — I have a lot of a white race, Hispanic race, and definitely Black-raced people coming in, but I know that I could have a lot more. I would love to see more new people that are in that community support my salon in that way. For people not to be afraid that because they don't see their own skin color as often, that it's not a safe place to go, because it definitely is.
If you're in these communities and you move into these communities, because you love them and they're beautiful, but then you choose not to support the businesses while you're there, it's a little unfair. You're not putting the support back into the community where it belongs. Go into the business. Show that you care, not just by saying, "Hey, we're with you." Spend your money.
I think that's my biggest thing. If you're in the community, come spend the money in the community, because that's how we grow.