Liza Koshy's New Beauty Line Is All About Having a Party of 1 to Celebrate Yourself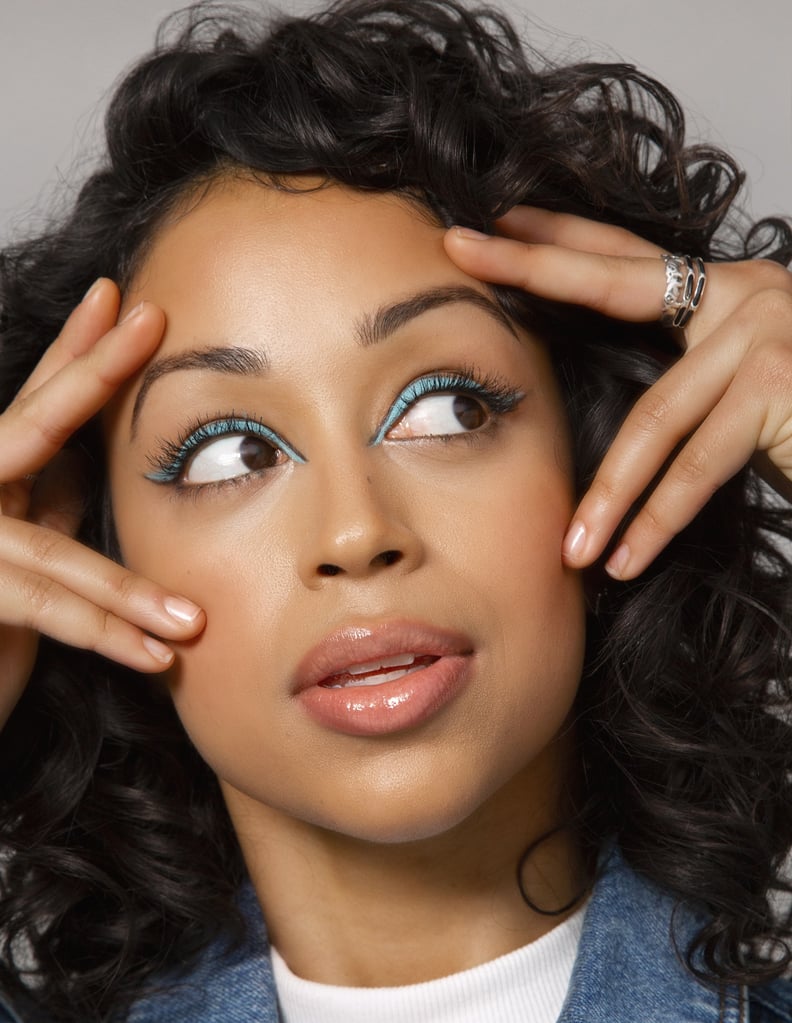 C'est Moi
C'est Moi
Every editorial product is independently selected by our editors. If you buy something through our links, we may earn commission.
Liza Koshy has been a brand ambassador for C'est Moi since 2019, but this November, she's launching her own capsule collection of skin-care and makeup products called One of One by C'est Moi. Although Koshy is an entertainer first and foremost, if you're one of the 18.7 million people who follow her on social media, then you know she also moonlights as a beauty influencer. In between trying out the latest viral challenge and sharing new dance videos, Koshy likes to put her makeup skills to the test with various bold looks, and we think we can all agree: she's really good at it.
The launch of her beauty line, One of One by C'est Moi, comes from her existing love for all things clean beauty and self-expression. "I've definitely been super experimental with my makeup during this pandemic and quarantine," Koshy told POPSUGAR. "I'm doing it to make myself feel good, try something new, and feel and look confident while doing it. That's the whole messaging around the brand is that it's this party of one — and you're invited to the celebration yourself."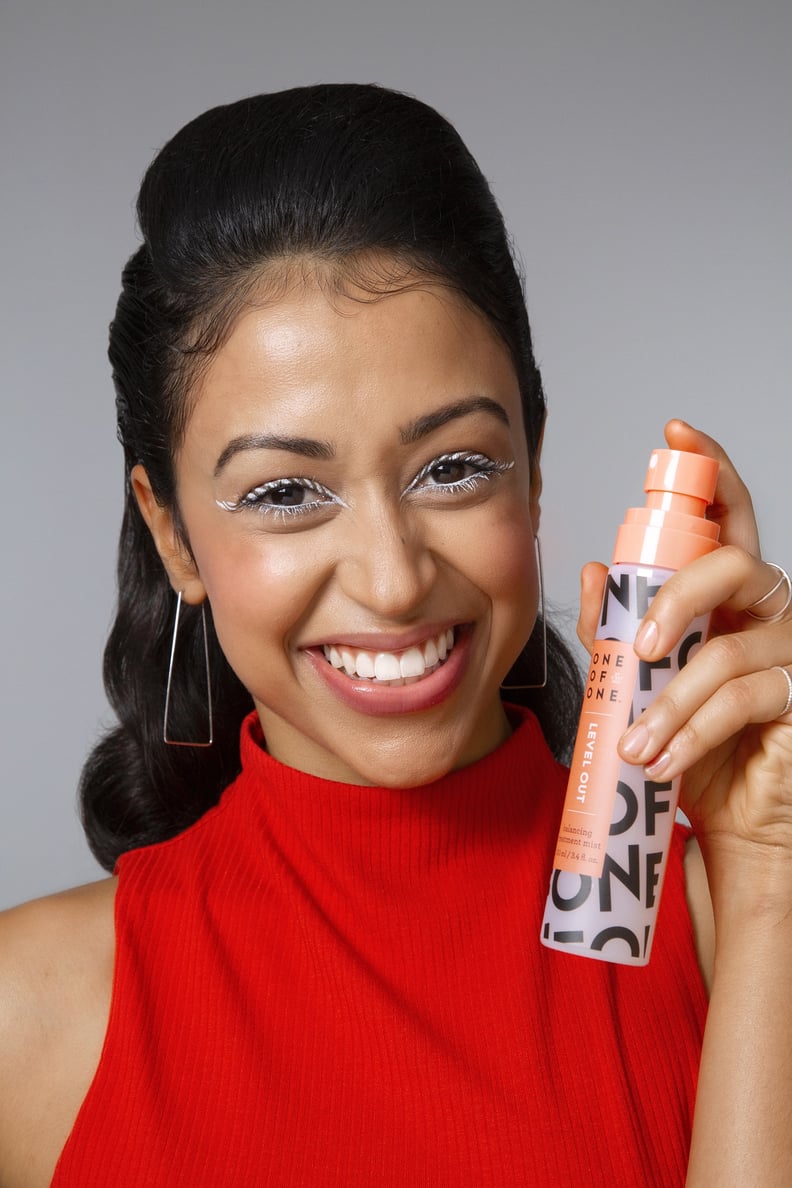 On What Got Her Into Clean Beauty in the First Place
Plenty of people say they're into natural beauty, but for Koshy, her passion for clean ingredients stems from necessity, not a trend. Growing up, she wore a lot of stage makeup as a ballet dancer, which resulted in various skin conditions that required the help of a dermatologist.
"I racked up all these bills and tried over-the-counter medication and oral medication before I realized it was really just natural ingredients that worked best for my skin," Koshy said.
With her line, One of One, Koshy hopes to introduce more people to clean beauty while simultaneously debunk the two most common misconceptions associated with it: that it's boring and expensive. "All the products have this sense of duality and versatility, and you can get two-in-one with any of the product," Koshy said. She explained that the Think Twice Eyeliner Pencils ($12) come with a different color on each end and the F(ace) Balm Cleansing Duo ($16) is a cleansing stick with a silicone exfoliating brush on the other side (which she thought of while struggling to wash her face on a plane prepandemic).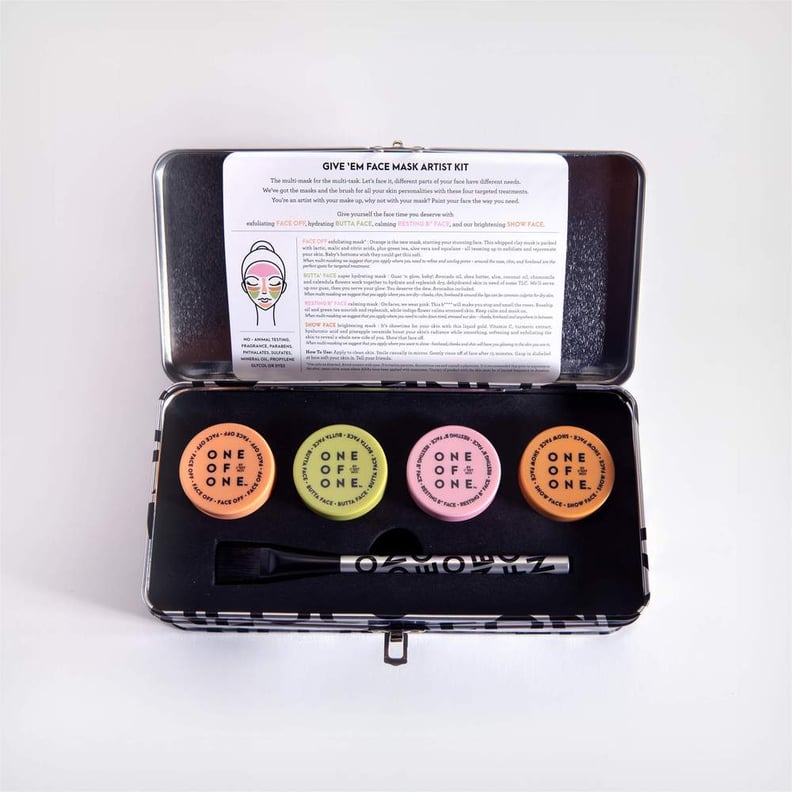 On Her Favorite Product From the Collection
While she loves the F(ace) Balm Cleansing Duo — which she affectionately calls her little glue stick — her favorite product is the Give 'Em Face Mask Artist Set ($42). It contains four face masks — one to exfoliate, one to hydrate, one to brighten, and one to calm — in a metal carrying tin meant to look like an eyeshadow palette. "I thought of that one because I would run to my sisters' counters and I'd be using an exfoliating mask from one sister on my forehead and then I'd run and get a brightening undereye treatment from my other sister — I was tired of that exercise," she joked.
If you've ever watched any of Koshy's videos on YouTube or Instagram, then you know that no matter what she's doing, she has fun with it, which is the sentiment of One of One. "What's awesome is that everybody's been so playful with makeup since we are at home stuck with our mirrors, self-reflection, and the collection is like one big paint kit for anyone to just play around and have fun. People don't often associate clean with pigment and bright colors," she said.
As of Nov. 16, One of One by C'est Moi is available at CestMoi.com.