Behold, Lizzo's Best Nail Art Looks of All Time
Lizzo's best nail art looks are exactly that: tiny works of art that will make you stop in your tracks and stare. On Instagram, the singer has been debuting manicures that are elaborate, playful, and inspiring, and she's even worn a few of them on red carpets.
Celebrity manicurist Eri Ishizu is behind some Lizzo's most memorable designs and has been the singer's go-to artist as of late. Ishizu's meticulous works include some of the year's biggest trends like jelly nails, tonal studs, and neon hues. Check out Lizzo's best nail art designs of all time, ahead.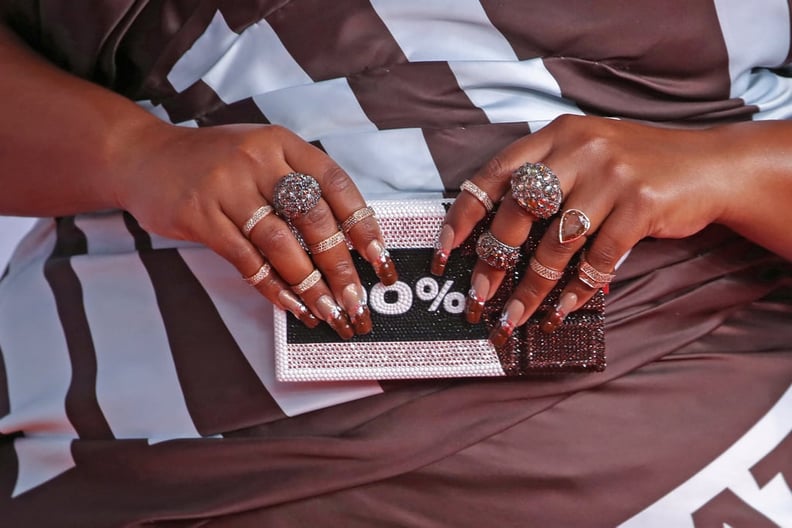 Lizzo's Chocolate Nail Art
Lizzo showed up to the 2020 BRIT Awards red carpet wearing the best, most outrageously delicious manicure of the year: Hershey's chocolate nails.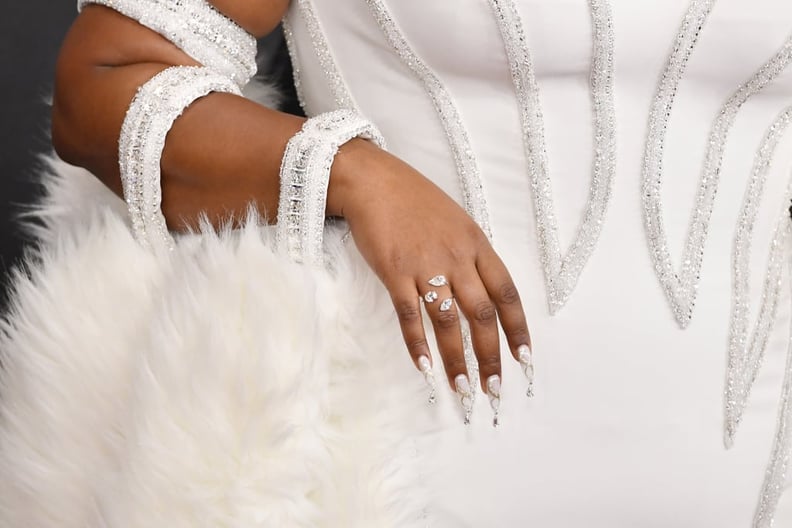 Lizzo's Diamond Nail Art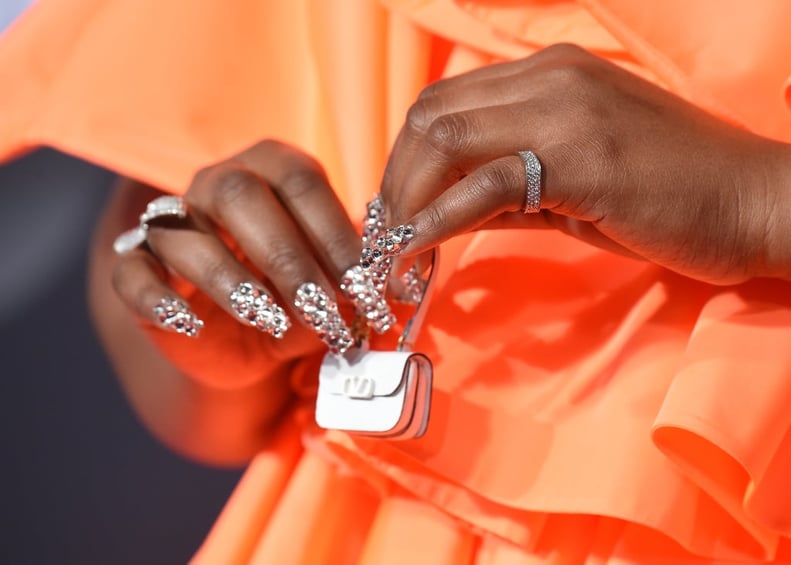 Lizzo's Crystal Nail Art
Lizzo's Nude Manicure
Lizzo had a pink-nude manicure that stood out against her neon green ensemble during the 2019 MTV Movie and TV Awards.
Lizzo's Jelly Nails With Stars Nails
Lizzo proved she was a nail art aficionado when she married two of this Summer's biggest trends: jelly nails and neon hues.
Lizzo's Chrome Nails
Lizzo's chrome nails had a see-from-space level of shine.
Lizzo's Metallic Pink Nails
For the 2019 Met Gala, Lizzo arrived with metallic pink polish and tonal studs that extended past her nails and down her hands.
Lizzo's "Wood Grain" Nail Art
Lizzo somehow pulled off a monochromatic "wood" look for the 2019 BET Awards. (Yes, you read that right.) She matched her manicure to her wood-print House of Holland dress.
Lizzo's Purple Marble Nail Art
Lizzo revealed a set of extralong purple marble nails on her Instagram Story. In her video, she zooms in and out on the marble manicure, saying "New nails b*tch, new nails." It's the look — and the attitude — that we're taking with us as we near the end of the year.
Lizzo's "Gold Nugget" Nail Art
Lizzo debuted what she called her gold nugget" manicure on Instagram. Her long, square-tip nails were crafted with a textured surface in what appears to be gold gel.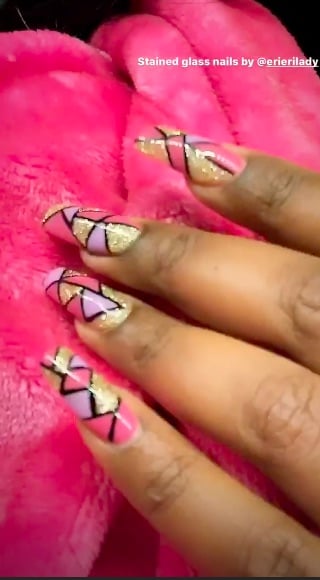 Lizzo's "Stained Glass" Nail Art
Lizzo's "stained glass" nails were so good, they bordered on legendary. The manicure featured hot pink, lavender, and gold polishes painted to look like the tessellating tiles of multicolor window art.