POPSUGAR
/ paid content for /
L'Oréal Paris
L'Oréal Paris Sublime Bronze Facial Tanning Drops Review
Dozens of Tanners Later, These Under $20 L'Oréal Paris Facial Drops Are Still My Top Pick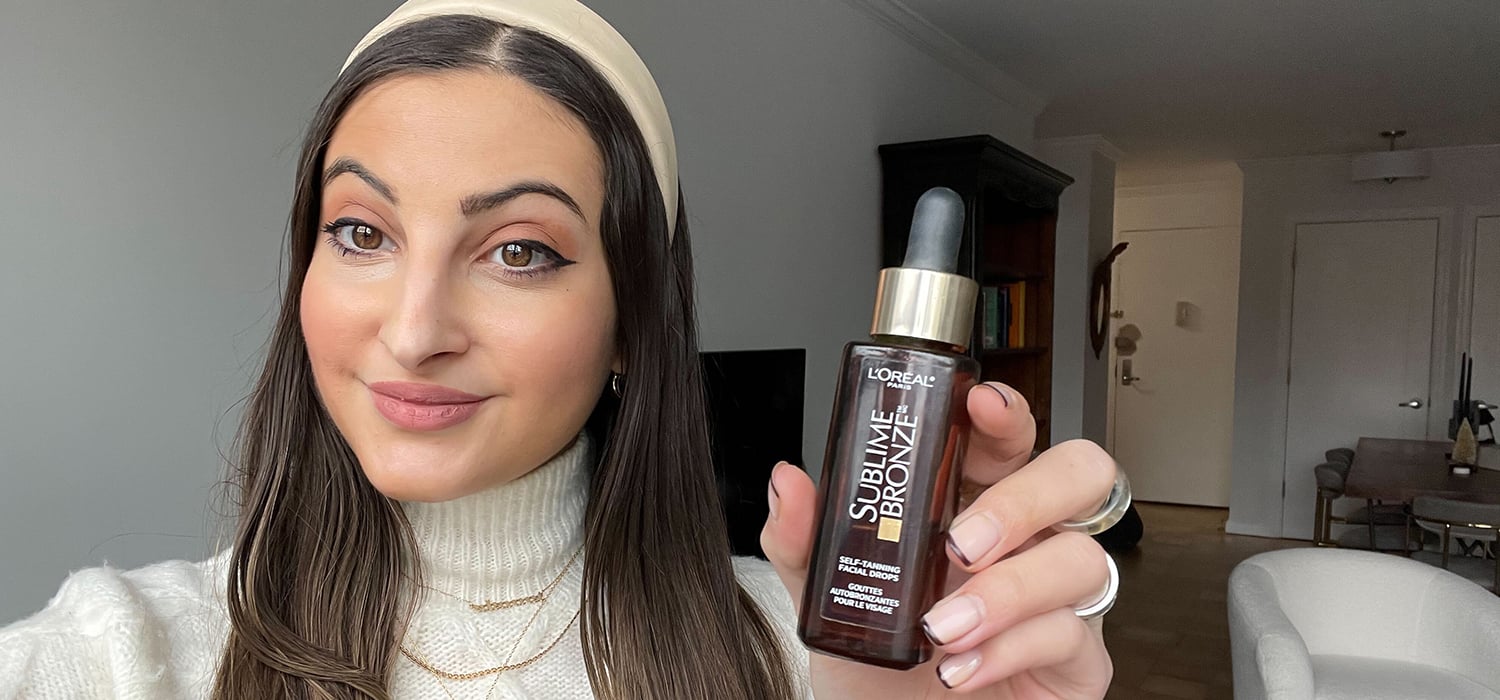 In my quest for achieving a natural-looking glow in the dead middle of winter, I've been reaching for facial self-tanners for years now, and let me tell you, at this point, it feels like I've tried them all. If there's a format or price point you could conjure up — drugstore, luxe, sprays, serums, towelettes, you name it — it's been on my face — with most leaving me with the feeling that the product didn't really do its job. Many dried out my skin, made me break out, and some would even streak, despite my best effort to seamlessly apply an even coat (tiny mitt and all!).
Just when I thought all hope was lost in revitalizing the look and feel of my skin in the mid-January bitter-cold, the L'Oréal Paris Sublime Bronze Self-Tanning Facial Drops ($17) landed on my radar. What I thought would be just another subpar self-tanner serum that would join the rest of my beauty junk drawer turned out to be the contrary . . . I was not prepared for this little bottle of serum to astonish me when countless other formulas only disappointed me.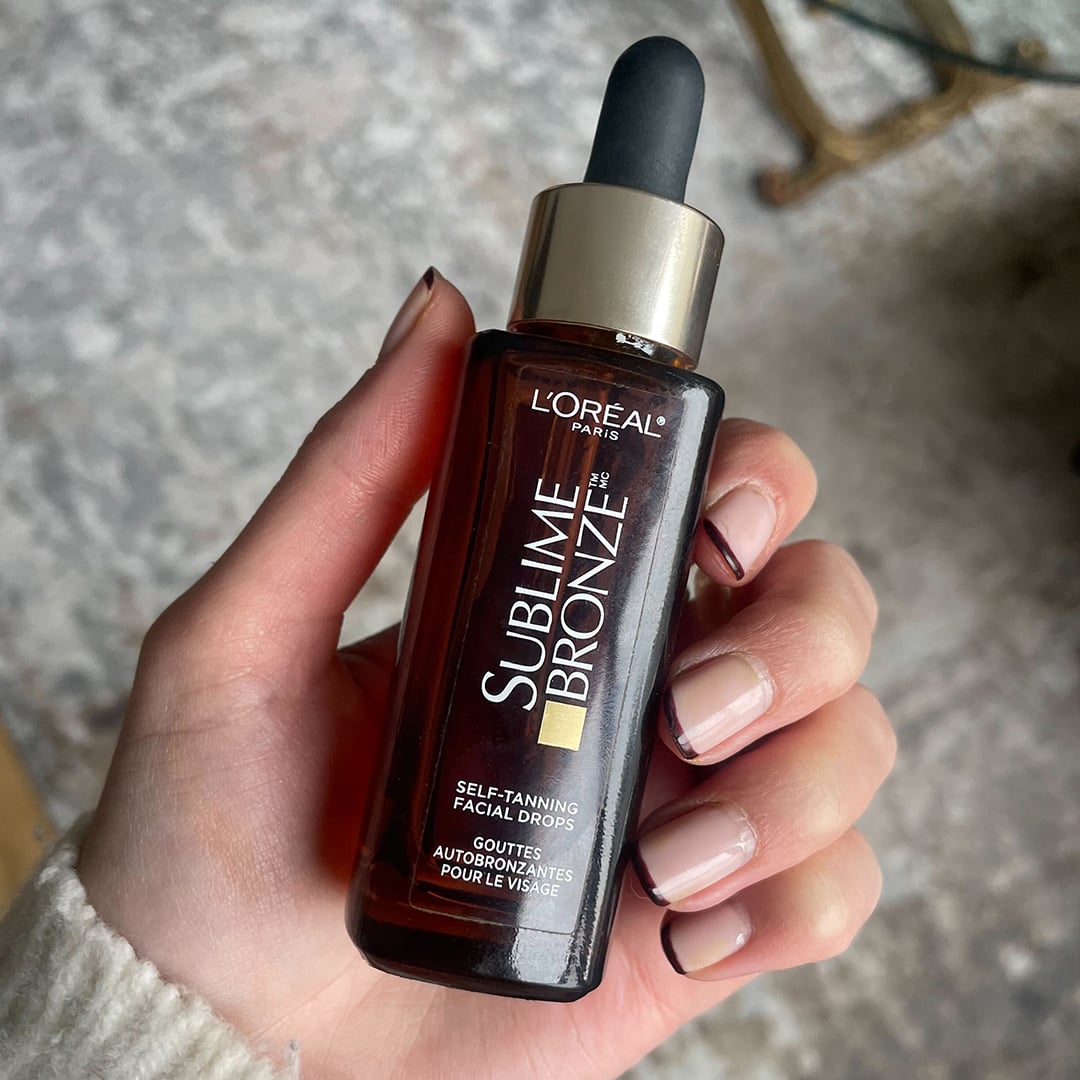 The first standout about this serum is that it recommends you mix it in with your moisturizer for a streak-free application, something I hadn't really tried before when using other products. The formulators were really onto something with this though — mixing it in with my facial moisturizer helped me get an even coat, helped the tanning drops absorb very quickly, and left me completely streak-free. First criteria? Check.
Next, I was worried about the serum drying out my skin like many had in my past, but these drops also contain hyaluronic acid, a powerful humectant, that works to keep the skin hydrated and smooth. My usual dry patches were less noticeable after using the drops, and I also really like that it essentially acted as the hyaluronic acid serum step in my routine. Second box, check.
Finally, my last concern was breaking out after using this formula — and I'm thrilled to say, I didn't! I'd like to think this is because it's free of irritants like fragrance and dyes — it's a completely clear solution that doesn't leave any stickiness or residue behind. Box three: check!
Throughout my first few months of testing this serum, I dipped back into trying other facial-tanning formulas to see if anything lived up to this pick, and I have to say, nothing gave me the same glow as these Sublime Bronze Drops. They withstood the dry winter air, added a natural, but noticeable glow, and the best part is that one bottle is less than $20.
I've now been using this product consistently a few times a week for a whole year now (mainly in the winter months), and I can't imagine my routine without it. Not only did it replace the hyaluronic acid serum in my routine everyday, it also provides that golden glow I've been after for a while now. I can now say I won't be dabbling in other self-tanning products to do away with my winter dullness and instead, I found one that lights me up inside and out.

Image Source: POPSUGAR Photography / Alanna Martine Kilkeary