I Tried a Quick Messy Low-Bun Hairstyle For Fine Hair
This Messy Low-Bun Hack For Fine Hair Takes 30 Seconds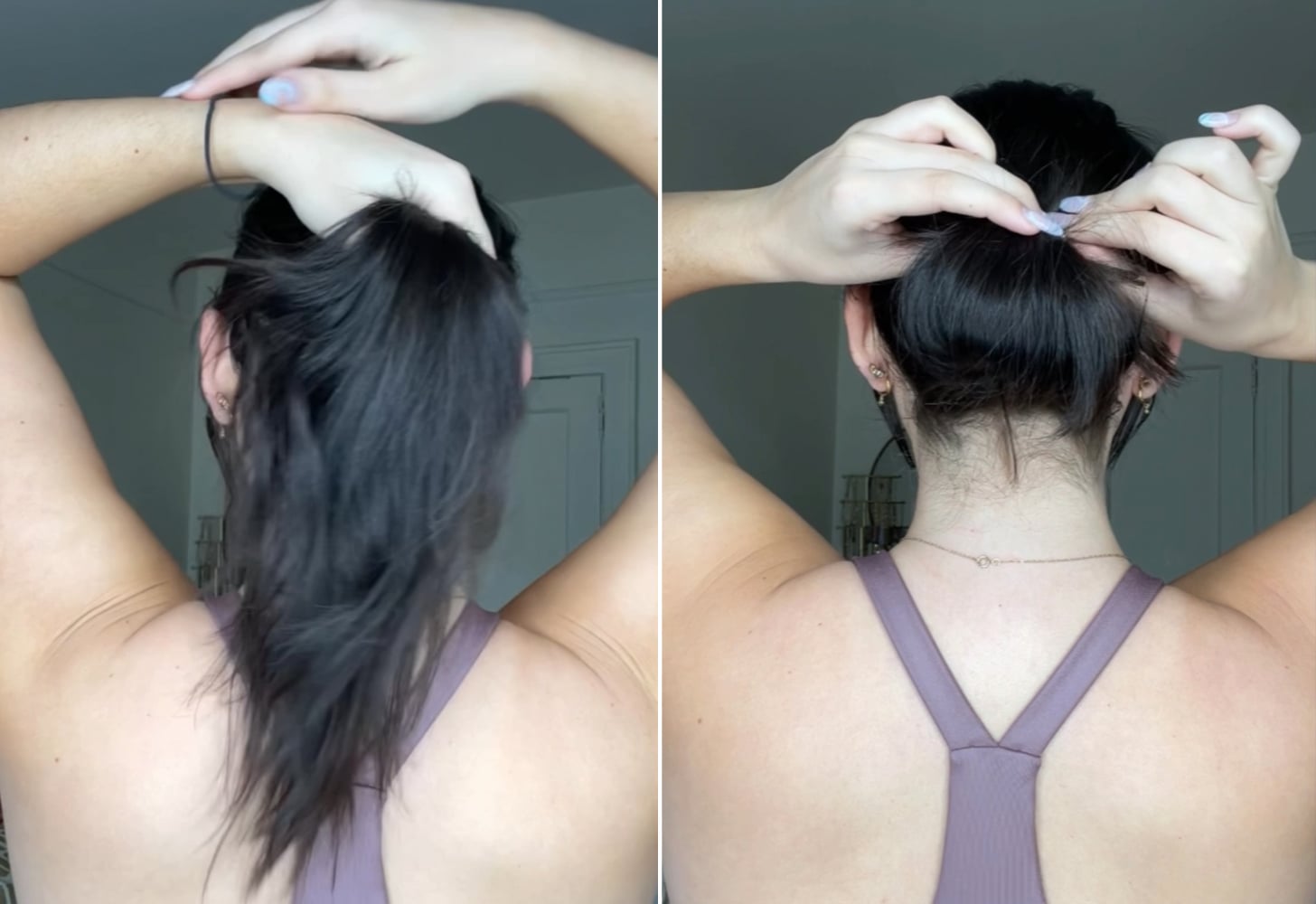 Image Source: POPSUGAR Photography / Jessica Harrington
A messy low-bun hairstyle tutorial is going around on TikTok.
The hair hack requires a single hair tie and is quick and easy to do.
Our editor tested the easy updo hairstyle on her fine hair.
I've been doing my low, messy bun the same way since high school. There's really no rhyme or reason to it — I just throw my hair up by wrapping it around my hairband a few times and call it a day. However, over the last few years, I've become more interested in trying new hairstyles for my fine, medium-length hair.
TikTok has been my favorite place to find hair hacks, especially ones for ponytails and buns. That's how I found the messy low-bun hack for fine hair posted by Breauna McEwen. In the video, the creator used a single hair tie to secure her hair in an easy updo hairstyle that took all of 20 seconds to achieve. Considering that's about my threshold for how long I'll spend styling my hair, I immediately wanted to try it.
Using a small hair tie that I had lying around, I began by pulling my hair into a low ponytail. On the last loop of the hairband, I only pulled my hair through about halfway to create a loop with the ends sticking out.
Using one hand, I pulled the end of my hair that was sticking out of the ponytail through the center of the looped bun. Once that step was complete, I zhuzhed the bun a bit by pulling some pieces out and loosening the base of the ponytail to give it a more relaxed look. In the front, I left some pieces of hair out to frame my face.
In total, it took about 30 seconds from start to finish for me to do this bun hack on my hair. The final look was very casual, so while it's not something I'd do for a special occasion, it's perfect for a low-key work-from-home day or running errands. If you have fine or thin hair and find it hard to do a lot of trendy hairstyles, I'd recommend giving this messy low-bun hack a try. It requires absolutely no prior styling skills. Watch the video of me trying it below.