Maddy's Makeup in Euphoria May Be the Only Thing More Explosive Than the Season Finale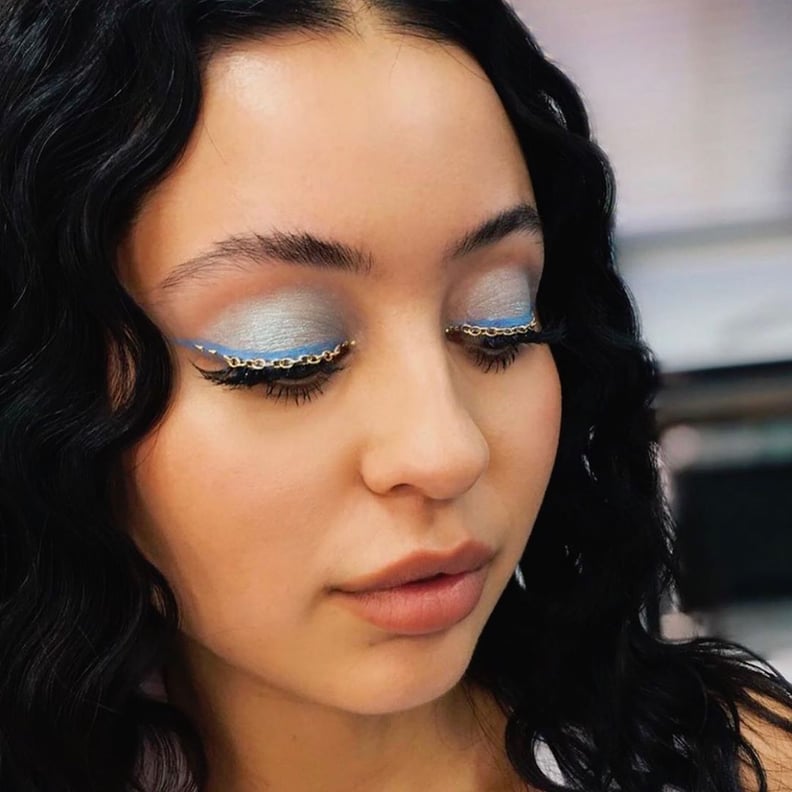 Courtesy of Donniella Davy
Courtesy of Donniella Davy
HBO's Euphoria isn't just known for its gripping plot and curated soundtrack, but also for its stellar makeup. Alexa Demie's character, Maddy Perez, has some of the boldest on the show with signature looks that include cat eyes, vivid colors, and over-the-top lashes. The masterminds behind the looks are the show's makeup artists Doniella Davy and Kirsten Sage Coleman, who post their behind-the-scenes handiwork on Instagram along with captions describing how it came together.
Whether you are looking to re-create Perez's makeup for yourself or just need to get a second look, we've rounded up her best makeup of the season. Check them out ahead, and prepare to want to shop for makeup at the craft store.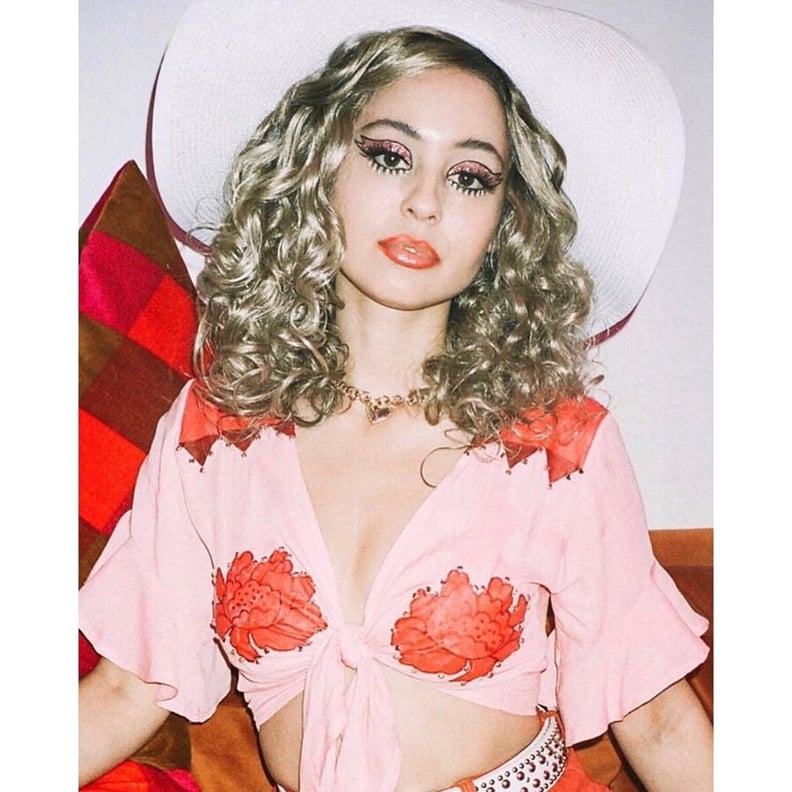 Maddy as Iris From Taxi Driver
In the Halloween episode of Euphoria, Maddy arrives with her abusive boyfriend, Nate, as Iris from Taxi Driver. Davy designed her look to feature giant flame eyeliner, Twiggy-style lower lashes, and (of course) plenty of glitter and rhinestones.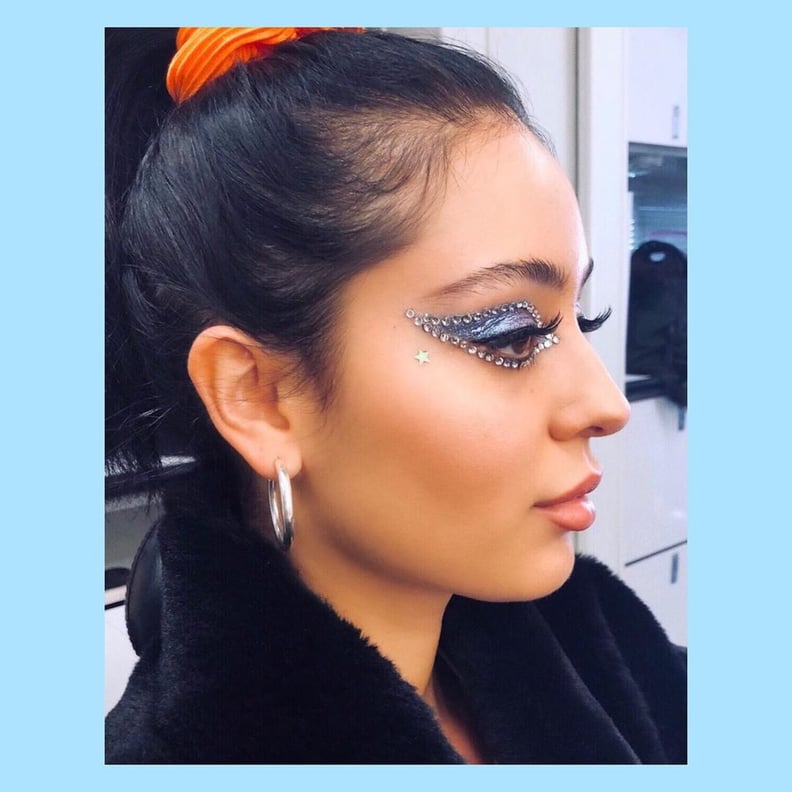 Alexa Demie's Makeup Test
This cat-eye look was completely outlined with rhinestones. While this photo was just a makeup test that Davy and Coleman did, it's absolutely worthy of attention.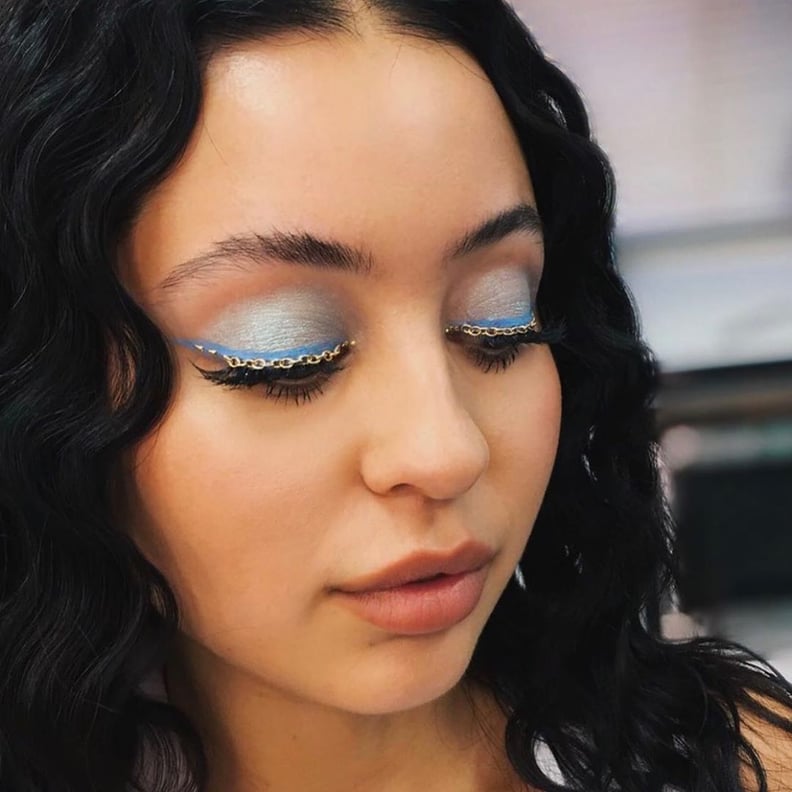 Maddy's Chain Eyeliner
Maddy's gold chain eyeliner was created from materials in the jewelry section of a craft store that was glued on top of blue liquid liner. The wing was created with triangular-shaped studs.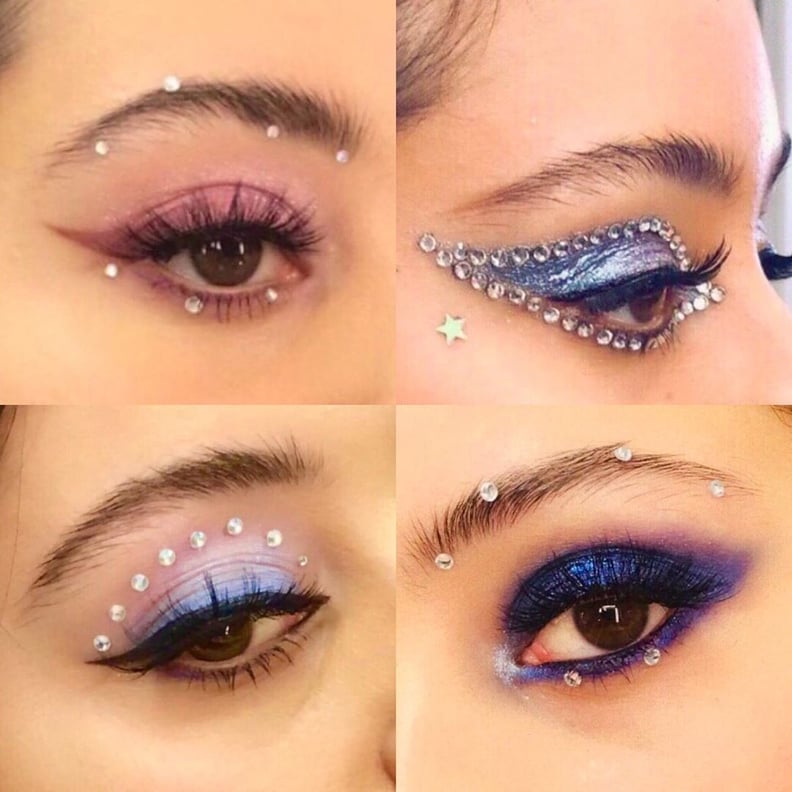 Maddy's Rhinestones
Maddy's signature look involves cat eyes, bold lashes, and plenty of rhinestones. She also seems to favor pink and purple metallic eye looks.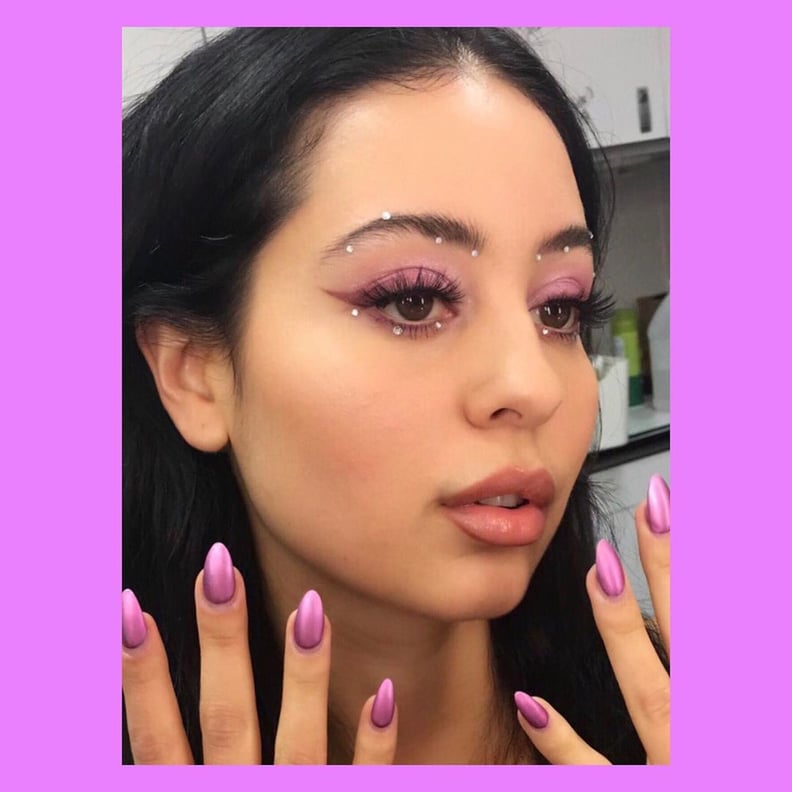 Maddy's Matching Eye and Nail Look
For this look, Davy matched Maddy's metallic purple eye look to her long, almond-shaped manicure.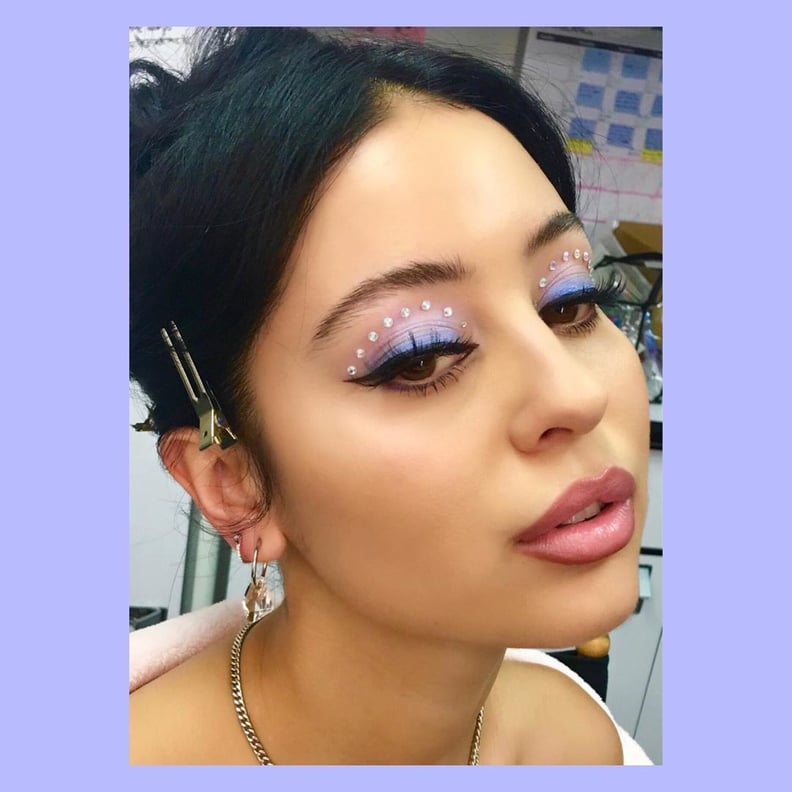 Maddy's Purple Eye Shadow Look
Davy placed rhinestone's in the crease of Maddy's eyes and gave her a 2000s-inspired frosted eye look.