See Madelaine Petsch's Fall-Toned Skittles Nail Art
Madelaine Petsch's Latest Manicure Puts a Fall-Toned Twist on the Skittles Nail-Art Trend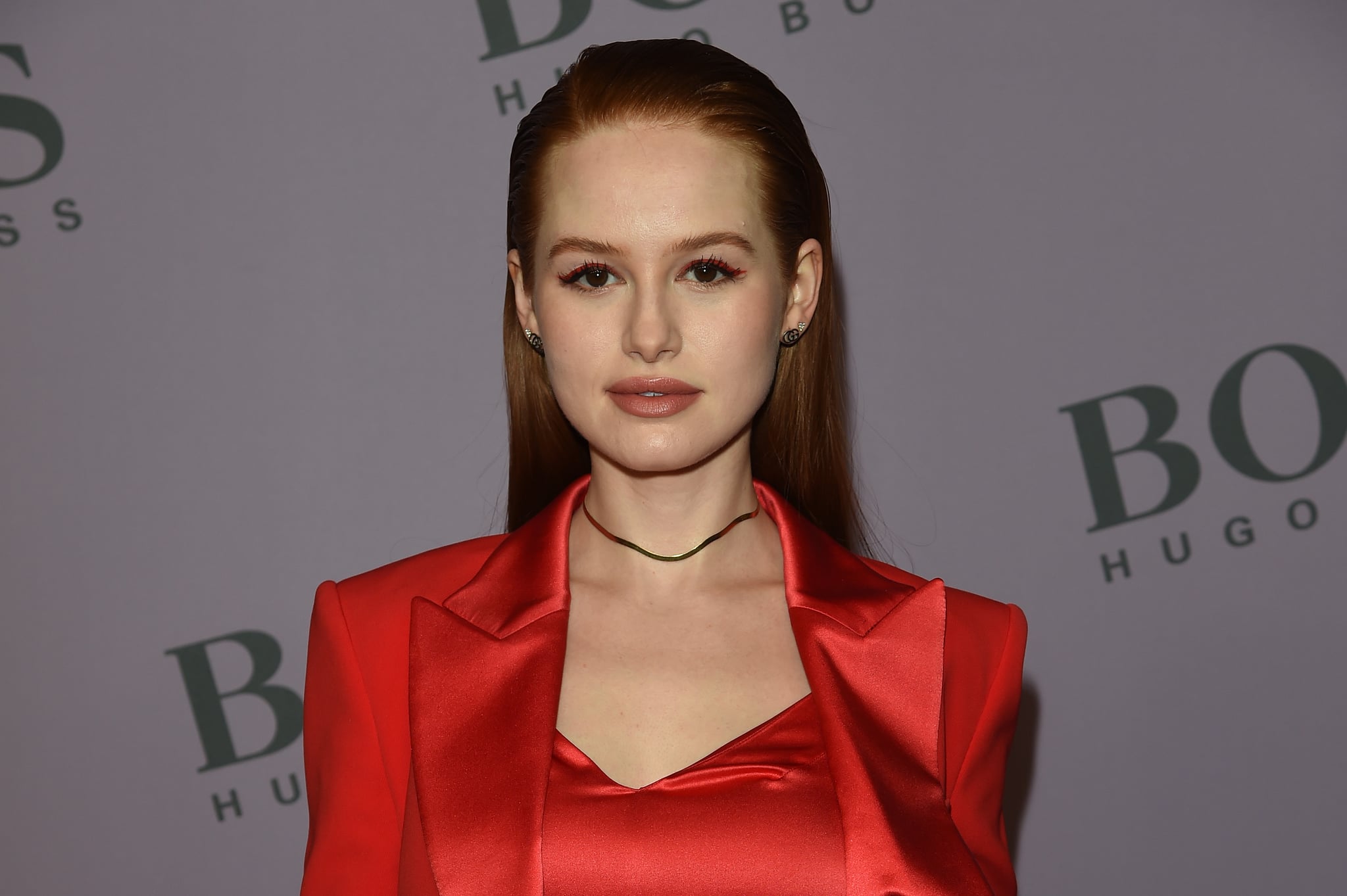 Image Source: Getty/Stefania D'Alessandro
It may still be sunny in California where Madelain Petsch lives, but she's clearly ready for fall with her latest manicure. Just in time for the 1st of October, the Riverdale actor has transitioned her nails for the next season by putting a fall-toned twist on the Skittles nail-art trend.
Petsch gave us a peek at her mani via Instagram Stories on Sept. 29. In the photo of her smiling, which she wrote "Happy" across in white lettering, her almond-shaped manicure can be spotted as she blocks the sun with her hand. Each nail has a different shade of beige, peach, or brown nail polish on it, giving a gradient effect across her five fingers.
The Skittles nail-art trend went viral a few years ago, and social media was subsequently flooded with multicolored manis in a rainbow of hues. Traditionally, the nails are meant to resemble the bright candy, but the trend has evolved since then to include an array of colors. As far as nail-art trends go, Skittles manicures are easy to do at home — once you decide on your color palette, all you need is five different shades of nail polish.
Take a look at Petsch's fall-toned skittles nail art ahead, and see for yourself just how simple the nail look is.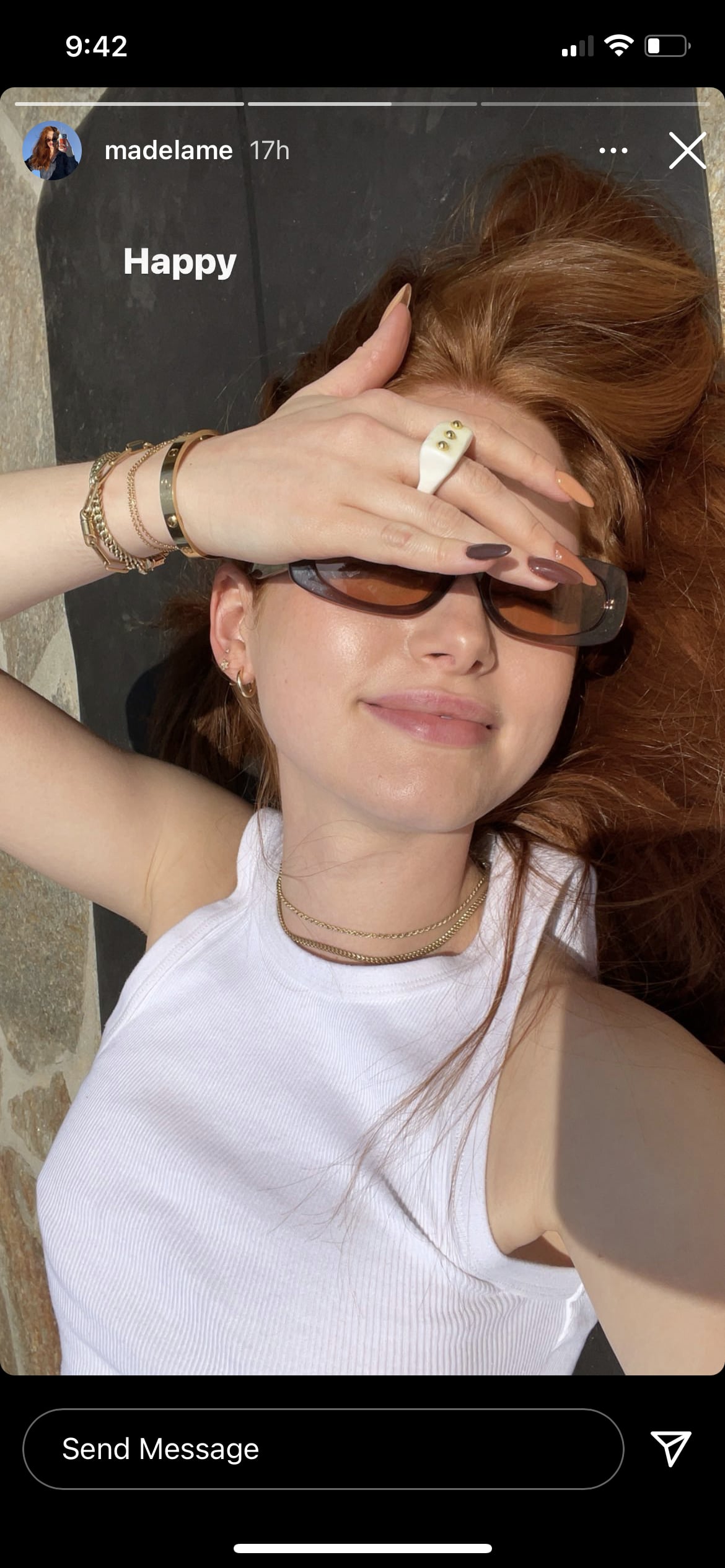 Image Source: Instagram user madelame