POPSUGAR Photography | Samantha Sasso
POPSUGAR Photography | Samantha Sasso
As POPSUGAR editors, we independently select and write about stuff we love and think you'll like too. If you buy a product we have recommended, we may receive affiliate commission, which in turn supports our work.
Makeup setting sprays help prevent makeup from smudging or transferring.
They are especially important during music festivals when you are sweating.
These before and afters show how well three new setting sprays worked.
For nearly 900 days, I've been in a musical drought. Two years have gone by without having the chance to set foot near a concert barricade, let alone spend an entire weekend at a music festival. Then as vaccinations continued to roll out, Governors Ball was announced, my wristbands arrived in the mail, and it rained — so to speak.
Finally, I had three full days of music ahead of me, but even after all this time, I felt unprepared when handling a weekend-packed outing like this. The best-laid plans can often go awry, but I was determined to equip myself with everything I needed to have a memorable and melt-proof weekend, like a comfortable outfit, a refillable water bottle, and a setting spray. Lucky for me, the setting-spray landscape is evolving rapidly, most likely because of masks. More and more, I hear from friends who never once thought a setting spray was necessary asking to borrow a few spritzes before going to dinner. Bottom line, they're effective and my Governors Ball survival secret.
Here's the thing: you have no idea if a setting spray is worth it until you use it, so I put three new formulas to the test while galavanting through a vaccinated and tested crowd of fellow music-lovers. Ahead, see my results and the one spray that proved to be practically magic.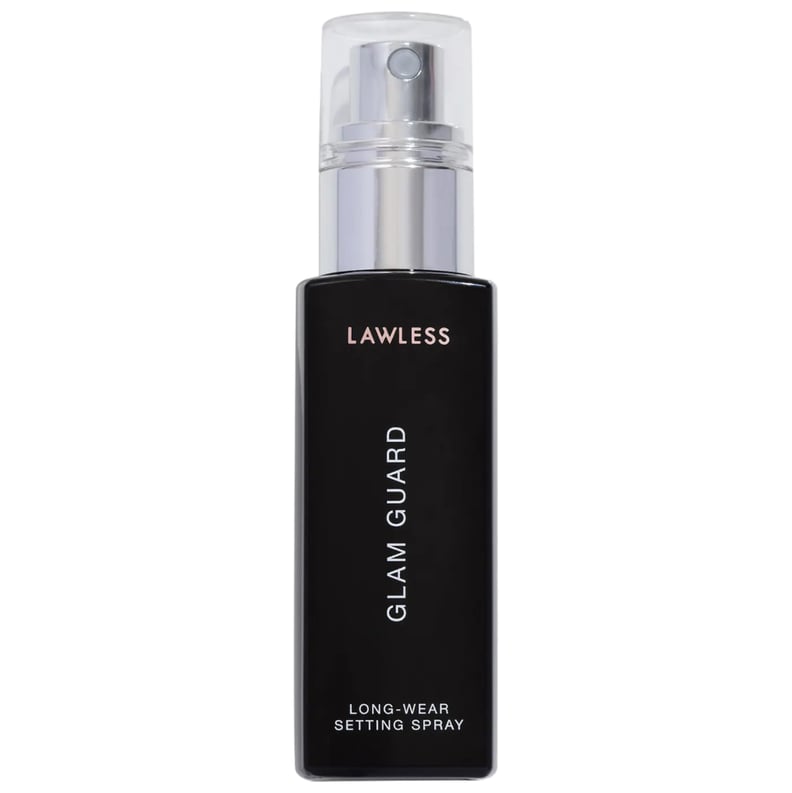 Lawless Glam Guard Long-Wear Setting Spray
I knew Friday night would be my shortest day at the festival, but certainly the most crowded. Billie Eilish headlined that evening, which meant thousands of teenagers crammed into the Citi Field parking lot. In other words, sweat and heat were inevitable.
The Lawless Glam Guard Long-Wear Setting Spray ($20) is described as weightless and refreshing, which is exactly how it feels when you spritz it onto your face. Compared to others on the market, it's a much softer, microfine mist, so it doesn't drench skin in a whole lot of moisture that threatens to ruin your makeup instead of preserve it. The claim: it can prevent makeup melting for up to 16 hours.
The Results
Full disclosure: I was testing out a lot of new base products this day. I tried a new primer, a new foundation, and a new concealer — all of which were pilling and separating from the moment I put them on. I wasn't thrilled with the finished look, so I was fully relying on this setting spray to keep whatever was holding up in place — at least until I got myself into an Uber at the end of the night.
I based my results less on my face makeup and more on my eyes. Even after navigating through the sardined crowds for hours, my eyeshadow was fully intact by the time I got home. My eyeliner wasn't looking quite as hot, but the opaque iridescence of the shadow hadn't been compromised, not even a little bit.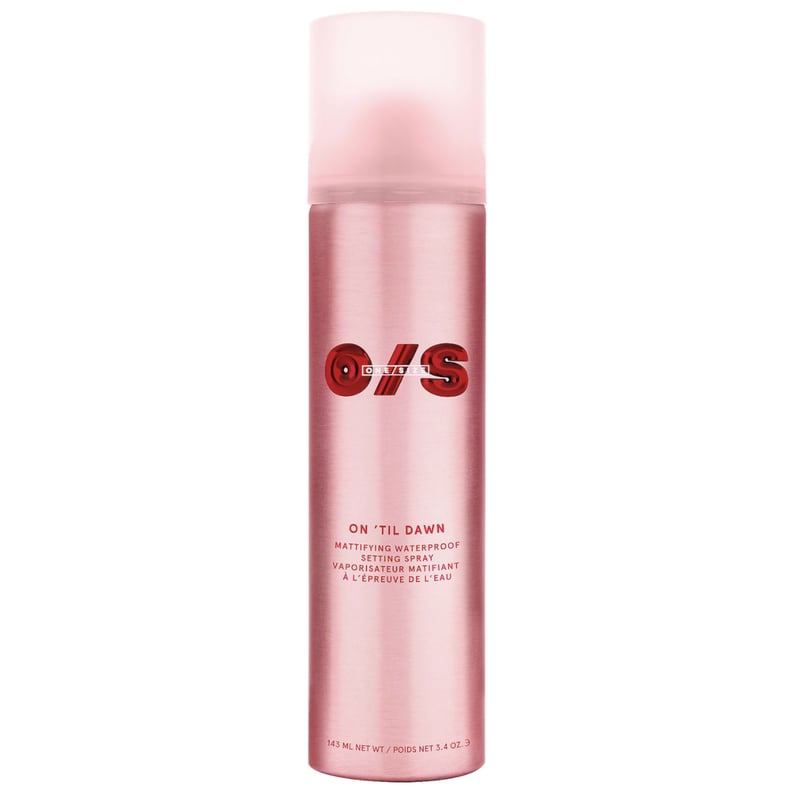 One/Size by Patrick Starrr On 'Til Dawn Mattifying Waterproof Setting Spray
As the name suggests, the One/Size by Patrick Starrr On 'Til Dawn Mattifying Waterproof Setting Spray ($30) has one goal, and it's to keep your makeup on till dawn. It is waterproof and promises to mattify skin for all-day, budge-proof results. While the witch hazel is meant to absorb oil, the green-tea extract helps to minimize the appearance of pores. The can itself is about the size of a hairspray bottle, which is helpful in case you're generous with spritzing, like I am. I used this one on night two.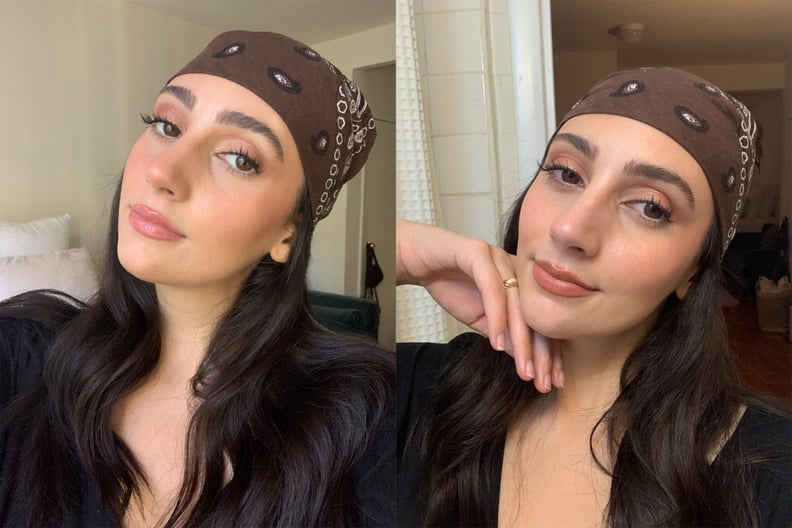 The Results
I bow down to this setting spray. I surrender to its magical power and will likely shed a tear when I eventually use up this can, because I definitely will now that I'm unsure of how to wear makeup without it. During my second day at the festival, I was on my feet for about eight hours, managing a packed schedule of show after show, and even after a long, tiring, and sweaty day, my makeup was practically perfect by the end of the night.
My only complaint is that it really does mattify everything, and it ate up some of the glowy finish I wanted to keep around. I'd recommend using this after applying your base products but before highlighter.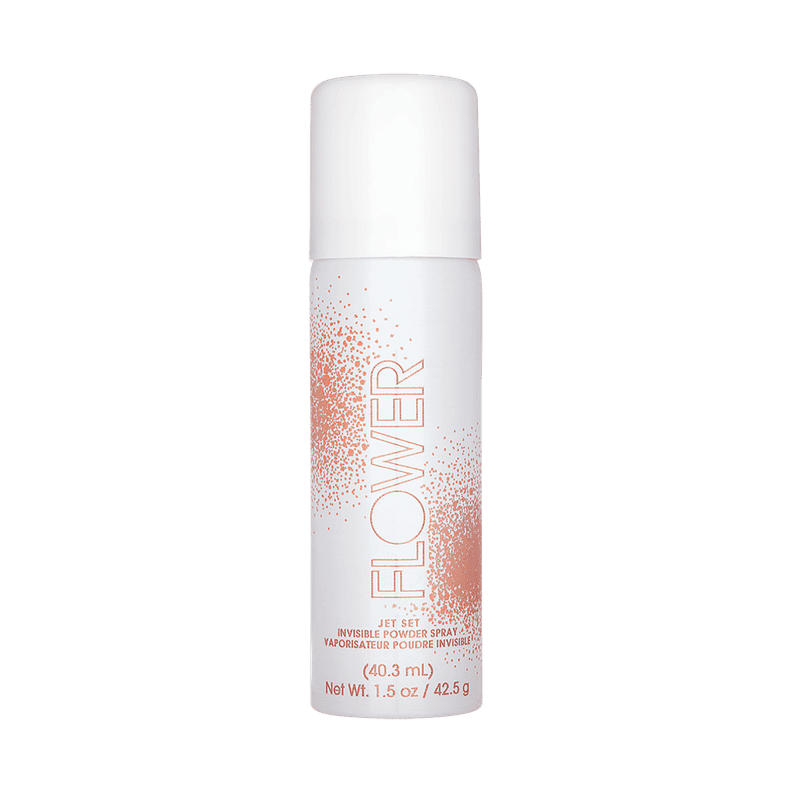 Flower Beauty Jet Set Invisible Powder Spray
If setting powder isn't your jam, then the Flower Beauty Jet Set Invisible Powder Spray ($14) may be. Even the most devoted bakers may ditch that step for this powder-spray hybrid, which mattifies and blurs skin while also improving radiance. Bonus: the translucent spray sinks into skin immediately, so every skin tone can benefit from its power.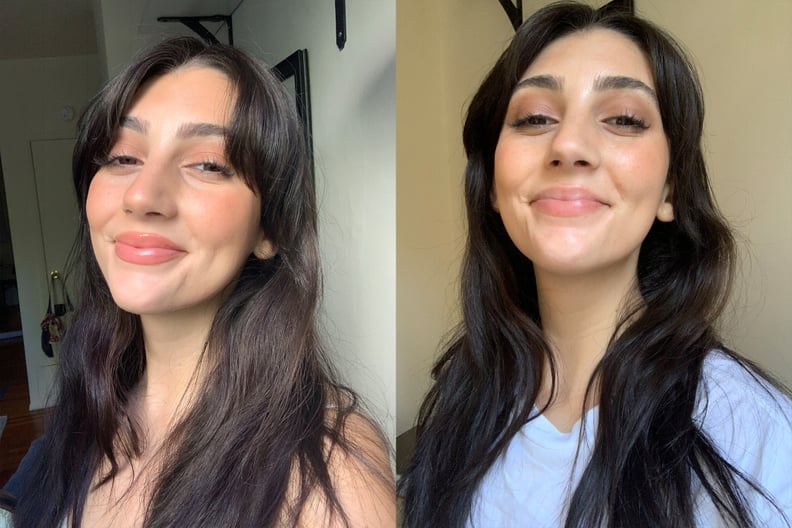 The Results
According to the weather app, Sunday was only meant to be 71 degrees, but it felt like 100 out of the shade. My makeup didn't stand a chance. This may be because I was exhausted, dehydrated, and wearing a mask for longer than I did the two days before, but the results weren't quite as pristine as I'd hoped. Still, don't count out this setting spray. Unlike others, it's best to spray this one closer to the face, a crucial tip I did not follow at the time of using. But that's just an excuse to give this spray a second chance after I manifest pit tickets to Harry Styles's Love on Tour.