Valdé Beauty Founder Margarita Arriagada Built a Brand of Luxury Lipsticks Around Community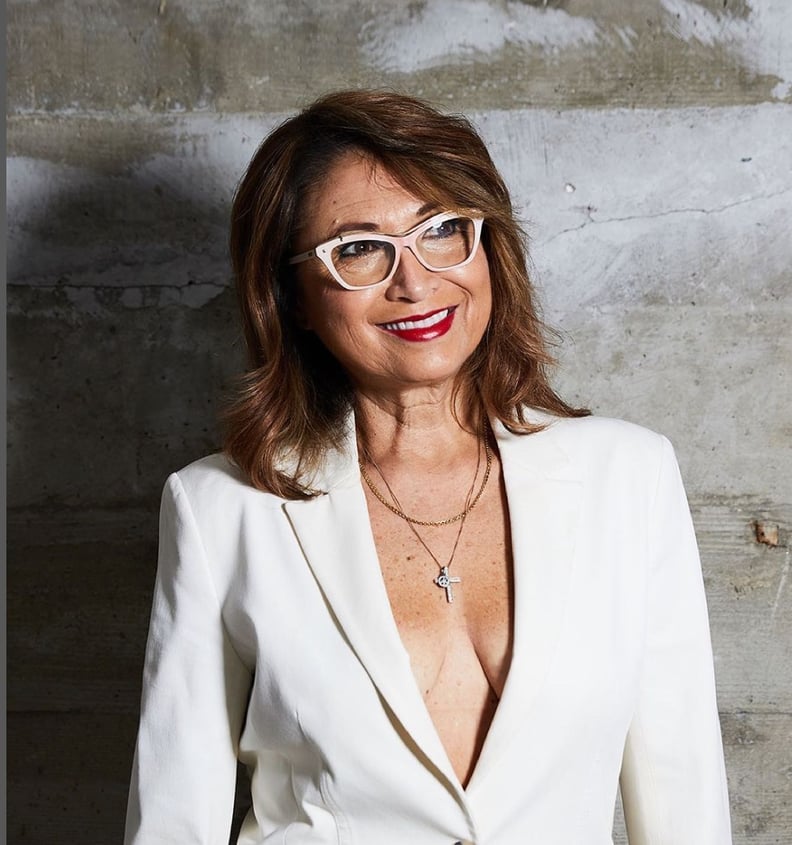 Amelia Joyce Tubb
Amelia Joyce Tubb
If there's any indication that life revolves around signs and serendipitous moments, Margarita Arriagada, founder of Valdé Beauty, is living proof. Having started her career in retail she never imagined she'd one day be the founder of a luxury beauty brand. However, life has a way of making things happen, and today she's CEO of her own company. As a makeup brand, Valdé Beauty delivers a gorgeous performance with its creamy, highly pigmented lipstick formulas that contain smoothing skin-care benefits. But the brand's intention and purpose go beyond that aspect.
Aside from the sustainability reusable and refillable mindset, every detail of the packaging is entirely and intentionally thought out to give users an empowering experience — everything from the storybook elements to the personal engraving of each tube. "While I'm selling some gorgeous formulas, I'm [also] selling that power of intention. It's like an affirmation. I want people to feel that this is a remembrance of that act of self-love which is the beginning of the journey of you saying, 'I'm worthy, I am significant, I am powerful, I am beautiful, I am a goddess, I am capable,' and that act of putting on lipstick is a remembrance of what that is," Arriagada explains.
Although the Valdé Beauty lipsticks are high in price compared to most, ranging between $150-$200 (refills are priced at $40), one conversation with Arriagada and you'll quickly learn why they're worth their value. The beauty entrepreneur explains that besides the stunning formulas, each vessel is a work of art, handmade by an artisan or expert manufacturer, and can house any of the Valdé lipstick or lip balm refills.
"I like to think that I sell vessels. I'm selling an experience, but the branding in itself is a vessel that contains a belief system that contains emotions and a desire, [the] intention and purpose to celebrate women and to create community and deeper connection. I wanted this press-pause moment to celebrate women but also to celebrate beauty, pay homage, and say beauty is worthy of significance."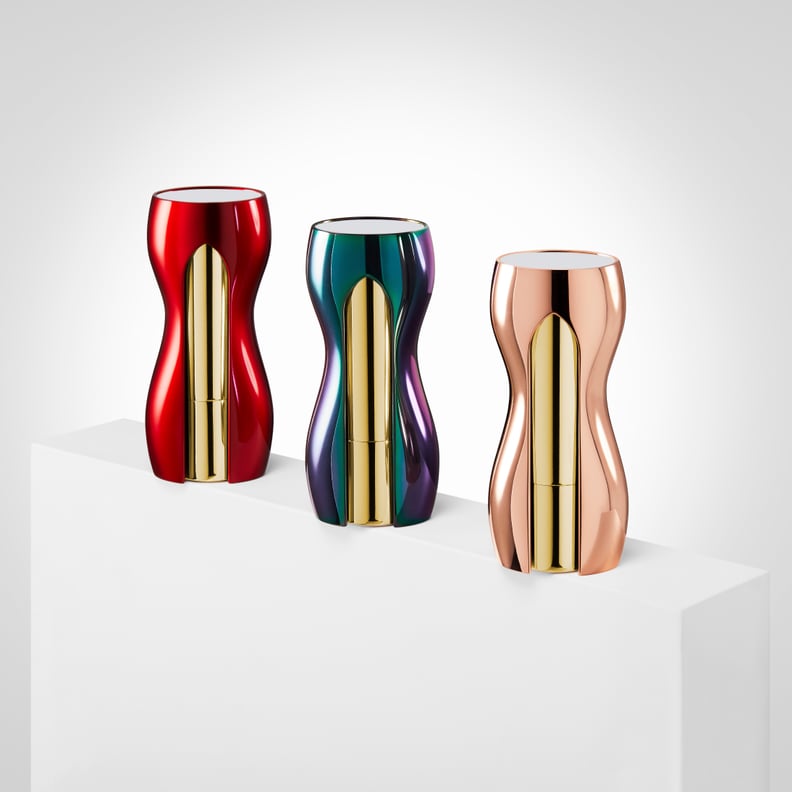 Born in Peru, the Latina founder grew up in Los Angeles where she spent nearly 20 years working at Macy's in the fashion department, followed by interiors. "I originally wanted to be an architect, but we couldn't afford it and so I studied interior design [before switching to merchandising] and I was working part-time in a department store that was eventually purchased by Macy's, it was called Bullock's," she says.
After leaving the mega-retailer, the beauty founder entered the branding side at a Spanish firm "that makes beautiful sculptures." She stayed in that position for ten years before deciding to take a break in her career. Little did she know that the idea of taking a break would soon become an afterthought. "I ran into a gentleman who I had worked for in the home area [at Macy's] at the airport on my last day of work at that company and he happened to be the CEO of Sephora. It was a serendipitous kind of moment."
He offered her the opportunity to become Head of Color Cosmetics but she was unimpressed by his proposal of working at the beauty retailer. "I remember saying to him, 'how can I be the head of color cosmetics when I don't relate to the concept? I don't really see myself in the marketing, the images, or the service and nobody wanted to color match my foundation,'" she says. "And he said, 'I agree with you. I need you to come in and help me fix this.' Those were the magic words."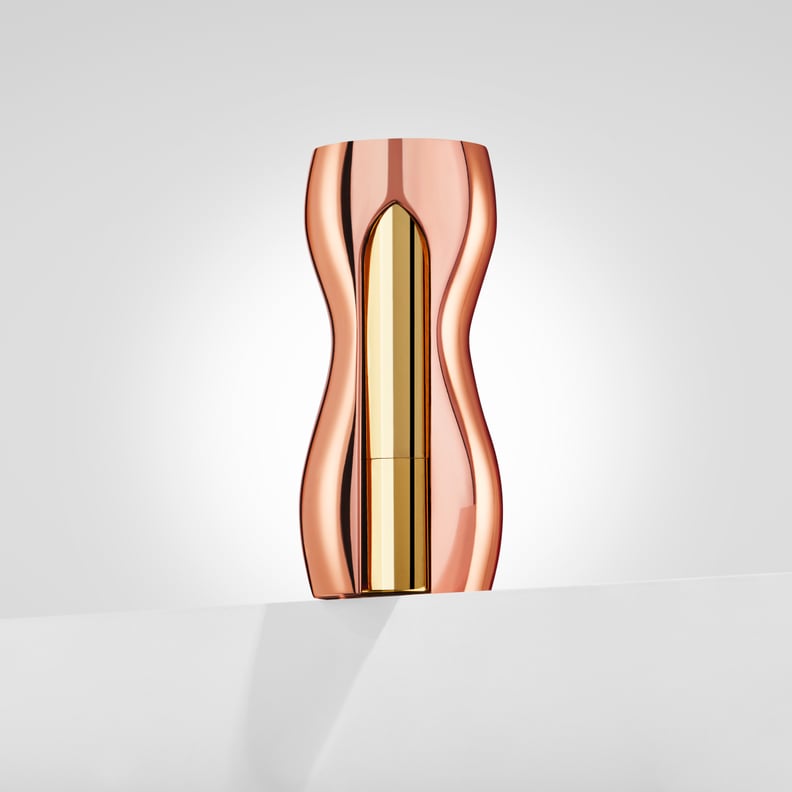 In 2004 Arriagada joined the team at Sephora just three years after launching in the US. She was part of their team for a decade until it became the end of a chapter. "My mother passed away at the end of 2014 and there had been a leadership change at Sephora. It was an important time in the industry because social media was getting ready to explode and so it was a convergence of different factors in my life," she says. With the series of changes happening Arriagada chose to leave her secure corporate job and instead turned to consulting, advising, and mentoring.
There was still no sign of her becoming a beauty founder, but things changed in 2017, three years after her mother, who suffered from dementia, had passed. "I was working on a photo album of her life for my family and I had this flashback moment looking at all the photos of how important lipstick was to her because she was wearing lipstick in all those photos. I remember that lipstick was armor to her."
The beauty entrepreneur fondly remembers the uplifting power lipstick had over her mother, who was losing sight of who she was. "Because she suffered from dementia she didn't recognize me. But every time I took out the lipstick to apply to her she would perk up, she would recognize that lipstick, and she'd feel happy and pucker up ready for application. And then she would look at the mirror, not realizing it was her in the reflection, and she would kiss the mirror because she saw a beautiful woman. And I just thought, where did that go?"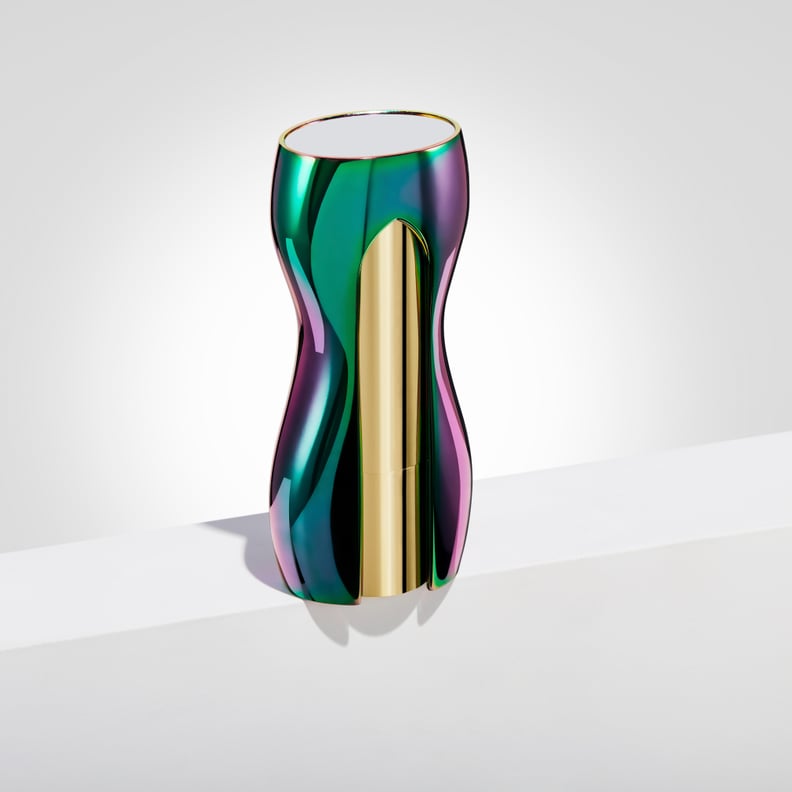 Inspired by her mother's strong personality and fearlessness, the Peruvian entrepreneur realized, "that narrative of what beauty means to us and how it makes us feel was lost." She felt inspired to jot down something that came to her mind at that moment. "I think what I wrote down was: 'she did not remember me but she never forgot how lipstick made her feel,' and it was an emotional moment when I wrote it down.
After sharing what she wrote with a close friend, Arriagada was encouraged by her to create a brand. "I knew that I wanted to create a lip concept. I didn't know what, but because it came from a place of significance I wanted this brand to be an homage and a celebration." Taking after her mother's confident and courageous personality, the L.A. native launched Valdé Beauty with her first collection, Soar, during the middle of the pandemic at the end of 2020.
"I was dealing with so much uncertainty already because of the concept that's very unconventional and very risky and I couldn't handle any more uncertainty," she explains. Before launching Arriagada had zero knowledge as to how the public would react to the product. "I wanted to build credibility so that people didn't think I was being tone-deaf,' she explains. "It's a concept that's very purposeful and there are lives of value as opposed to being a $200 refillable lipstick. There's so much more than that."
Arriagada's launch into the luxury beauty market adds value to the industry, but more importantly, it's a win for the Latinx community, which is supportive of her brand and attributes. "The Latina community has embraced me and they support me financially. They buy my product, they're not just rallying behind me. They [Latinx community] want to see a Latina founder breakthrough in this luxury space because there is a stigma that we can't afford luxury products and that's not true and I'm happy to take that path and have a narrative around that," says Arriagada.
Furthermore, Valdé Beauty is also about building community, giving mentorship, and creating impact. "We want to support artists and creatives, we want to support women and venturing out and having financial independence any which way we can do that. This brand is very much about purpose-driven first, product second," says Arriagada. In 2022 the brand gave a $10,000 grant through The Rising Latinx Beauty Grant 2022 Competition in which Sandra Lilia Velasquez, founder of Nopalera won the prize.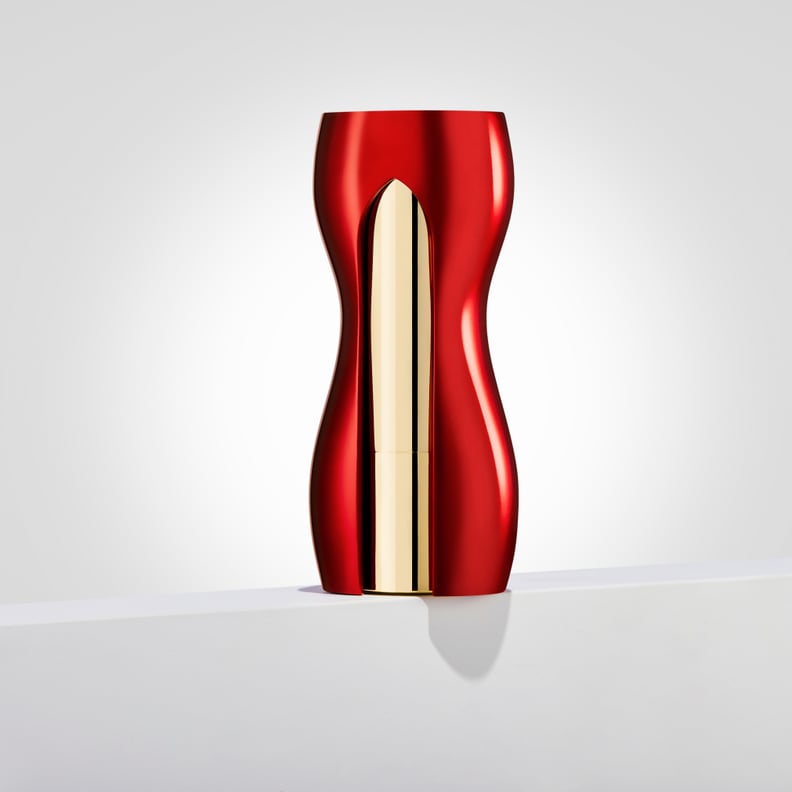 "The reality is we need representation in those beauty assortments and we need them in a way that they have a chance to succeed," she explains, adding, "There's a lot of Latina founders that have dreams but they're not leveled up enough to get to the place to reach some of these platforms so they need a lot of help." With that in mind, she looks forward to continuing to award Latinx-owned brands in some capacity in 2023. "As we end the year I think, how do I find them? Do I go out and fish? I desperately want to see stronger representation," she says.
With the recent launch of her third collection called Reflective (the first being Soar and the second, Divine), Arriagada exposes volumes 7, 8, and 9 of her storyline. "The lives that we live are really a reflection of us. It's what we put out there," says the Valdé Beauty founder. The Reflective Mind houses a feminine rose gold vessel Arriagada describes as "so feminine and graceful and elegant."
"I wanted to impart this aspect of being receptive to opening our mind to other ideas and points of view. We gotta listen," she adds. Volume 8, the Reflective Spirit holds a one-of-a-kind holographic finish that "has to do with the prism and colors and having this fluidity that we need to have. It's a beautiful vessel in that from every angle that you look it reflects a different color." Lastly, Volume 9 is the Reflective Heart which represents the heart and passion.
And in case you're wondering whether Valdé Beauty plans to go beyond lipsticks, Arriagada didn't completely dismiss the idea. "I did create these vessels so that they are super versatile and they can contain multiple types of products, so in the future, I do see that as a possibility even though I wanna do lip justice."