Marsai Martin's Heart Nail Art Is the Simple Manicure You'll Fall In Love With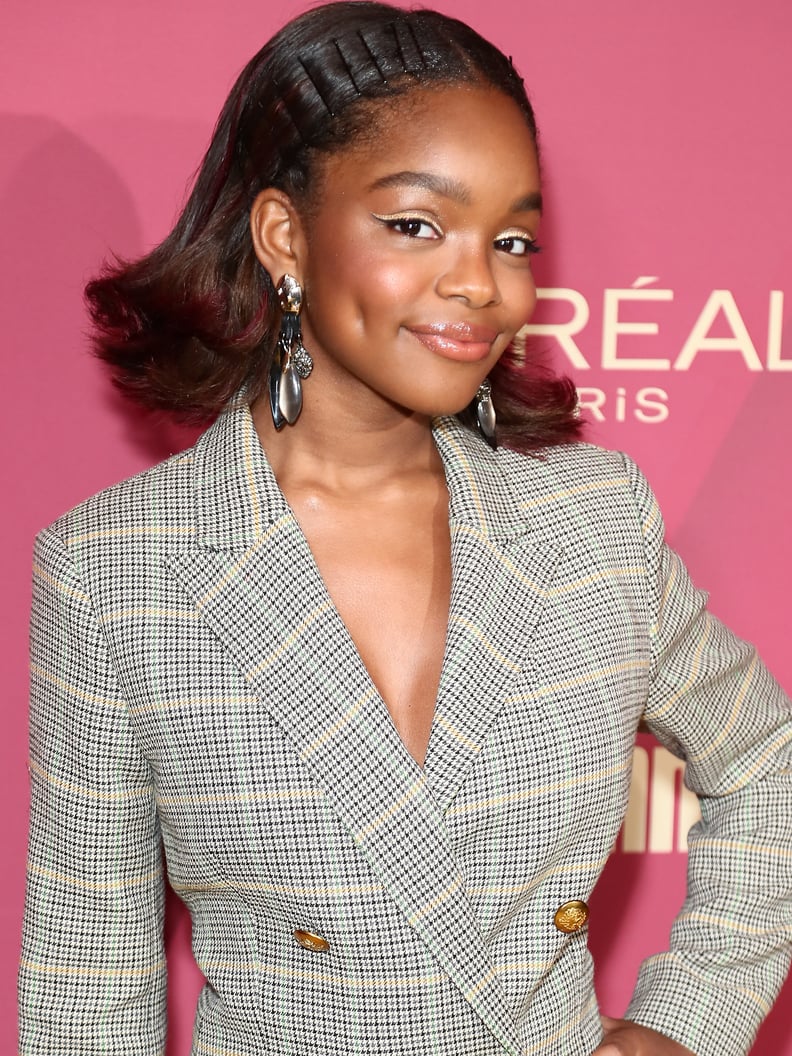 Marsai Martin has wowed us with her colorful graphic eyeliner looks and inspired us to wear our eye gels in public, but her latest beauty move will send your heart fluttering. Martin posted a close-up of her new nail art on her Instagram story. The manicure featured an off-white base with a single black heart painted near the cuticle of each nail.
"Simple hearts," she wrote in the photo of the post, tagging her go-to manicurist of late Michelle Won, who created the look.
It's clear through Martin's Instagram selfies and red carpet appearances that she has a love of bold beauty looks, intricate manicures included. For her birthday in August, she posted a photo of her star-emblazoned nails. She's also been seen wearing various different trends this year, like mismatched and jelly nail art. If she isn't already one of your sources of nail inspiration, trust us, she will be after you see her latest looks ahead.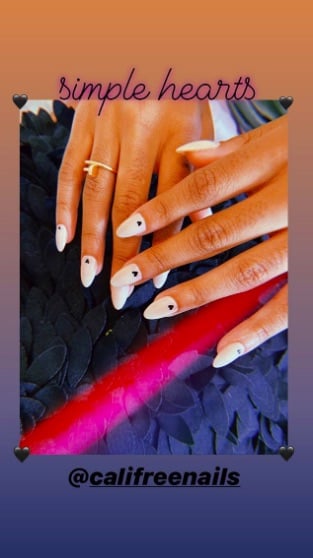 Marsai Martin's Heart Nail Art in October 2019
Marsai Martin's Star Nail Art in July 2019
Marsai Martin's Mismatched Nail Art in July 2019
Marsai Martin's Glitter Nail Art in July 2019
Marsai Martin's Jelly Nail Art in May 2019