Marsai Martin's Makeup Artist Reveals the Products She Always Keeps in Her Kit
As POPSUGAR editors, we independently select and write about stuff we love and think you'll like too. If you buy a product we have recommended, we may receive affiliate commission, which in turn supports our work.
When you listen to Marsai Martin talk, spot her on the red carpet, or watch one of her videos on TikTok (because of course she's on it), you can just feel her fun, care-free attitude and positivity. You rarely find Martin without a huge grin on her face — quite possibly because, at just 15 years old, she's already wildly successful (she's the youngest executive producer in Hollywood) and a present-day style icon.
When we think back to what we were like at 15 years old, well, let's just say there's no comparison. Martin is a true trendsetter by nature, but she does have her trusty makeup artist, Shannon Pezzetta, to thank for emphasizing that coolness.
Pezzetta just gets Martin. That's how all of her out-of-the-box, forward-thinking makeup looks always seem to match the young star perfectly. "I always say to myself, 'What kind of girl does she want to be today?'" Pezzetta told POPSUGAR. "'Does she want to be chic? Modern? Energetic? Does she just want to be fun?'"
Keep reading to find out what products Pezzetta always has on hand in her makeup kit, plus the best blush for dark skin tones, ahead.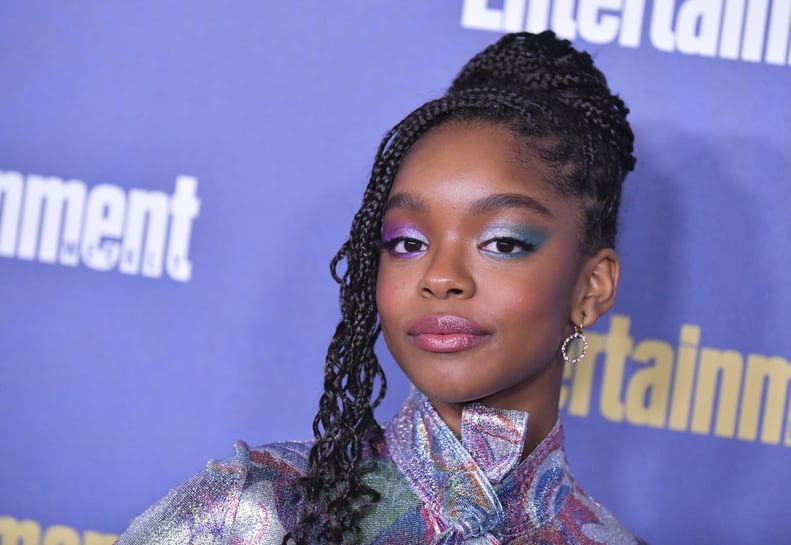 On Marsai Martin Giving Her Freedom to Create
Martin gives Pezzetta complete creative freedom to try the makeup looks you're accustomed to seeing on TV or in movies, but rarely in real life. "She trusts me, and she loves makeup," she said. "Most of the time she just lets me do what I want, but sometimes she'll say, 'Oh, I want to use this color,' or I did these two different colored eyes on her and that night she was like, 'I want to do something unique.' And it worked out perfectly."
On Marsai Martin's Best Makeup Look to Date (and Her Most Challenging)
Speaking of unique: Pezzetta has the luxury of spending most of her time working on Martin's eyes, which is really where the magic happens. "She's young, she doesn't need a lot of foundation; she likes to keep her skin super fresh and natural," she said. Her favorite look to date was the dotted eyeliner look she created on Martin for the 2019 Bounce Trumpet Awards at Dolby Theatre. "I think I had 30 minutes to do that."
The most challenging look she ever created on Martin? "When I was in New York for BeautyCon and I was doing this green neon eyeliner and it just was not working," Pezzetta said. "It was the product and, oh my god, I got it to finally work, but neons are really hard."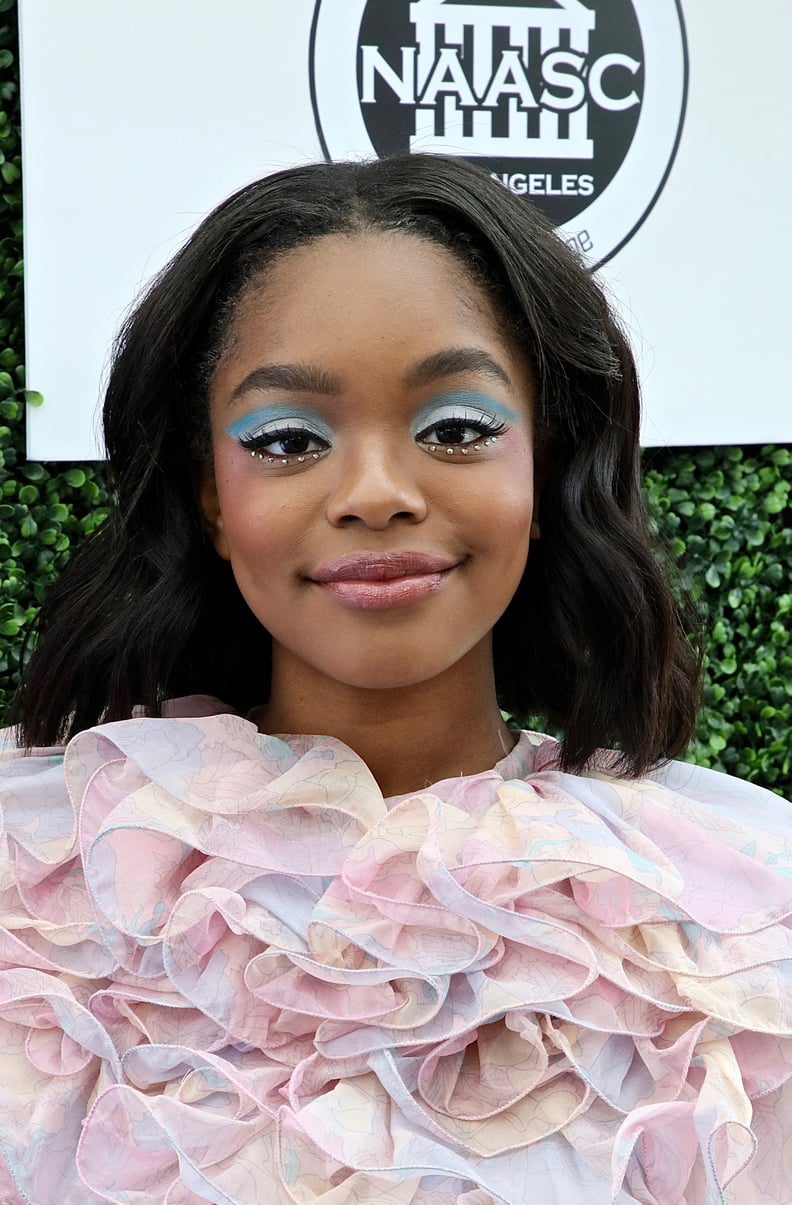 The Products She Always Uses on Marsai Martin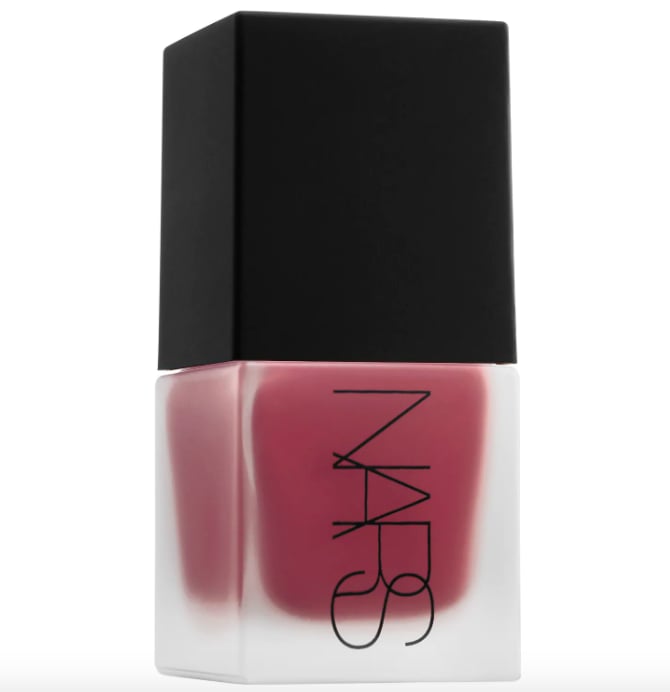 The Best Blush For Dark Skin Tones
You can't have a fresh face makeup look without a little blush, according to Pezzetta. "I love my NARS Liquid Blush in Dolce Vita ($30); I use it on Marsai all the time," she said. "That is the best blush, especially for darker tones. It gives such a beautiful, fresh, flushed look to the skin. It took me a while to find that color."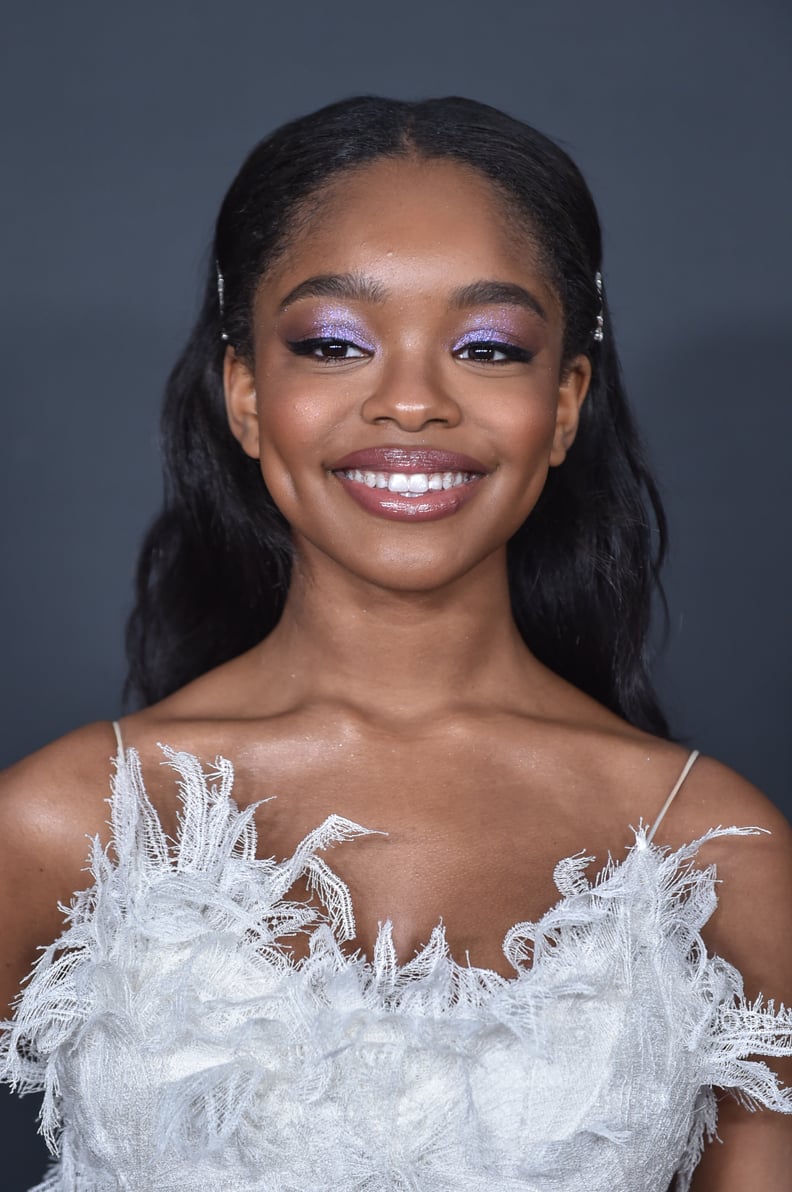 On Her 2020 Makeup Trend Predictions
Pezzetta has two beauty trends to share (but really, we know she's just saving the good stuff for her future Martin looks). "People using more color (with fresh skin, of course) and men wearing more makeup," she said. "People are expressing themselves. It's not that you have to be feminine with makeup. You can be so cool with it."