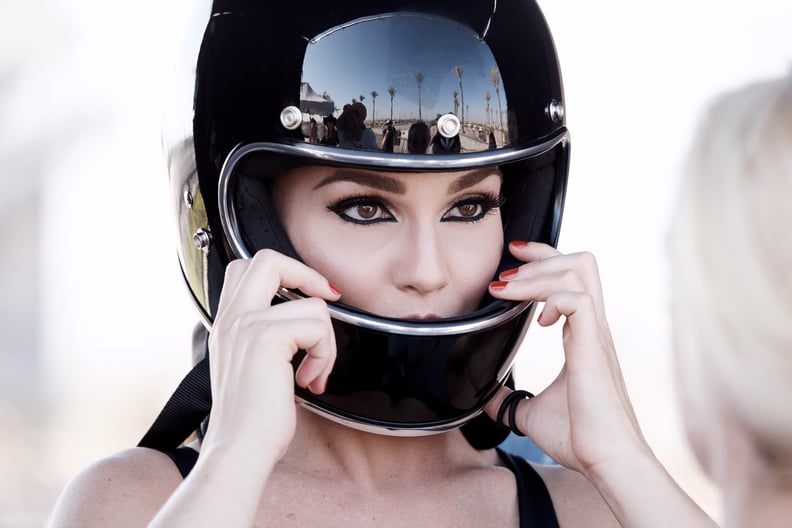 Courtesy of CoverGirl
Courtesy of CoverGirl
If diversity and inclusiveness are the name of the game, CoverGirl is winning. And perhaps its latest two ambassadors — both athletic stars in their own right — are helping the major makeup brand march ahead at full speed. POPSUGAR is thrilled to exclusively announce that fitness trainer Massy Arias and motorcycle racer Shelina Moreda have just been welcomed into the CoverGirl family. They join a varied roster of names, including Maye Musk (who is 69 years old), Ayesha Curry, Issa Rae, and James Charles.
CoverGirl is certainly shaking up the stereotype that beauty brand ambassadors need to be A-list actresses (though they have some big Hollywood names, as well). It feels like, in 2017, beauty icons look more like nonfamous people. And that's not to say that the recent group of CoverGirls and Boys are not stunning (they are!), but they feel even more relatable than in past years. It's the age of the influencer, and consumers want to identify with authentic voices.
The idea to merge fitness and beauty is not new, but it's definitely becoming a louder part of the conversation. "Athleisure makeup" — which are cosmetics you can wear while you work out and then to do errands, go to brunch, etc., after — is a growing category. And many brands are partnering with fitness gurus, closing the intersection between the two worlds. Another recent example is Pantene's choice to partner with Ruth Zukerman, the founder of indoor cycling studio Flywheel Sports, and MMA fighter Ronda Rousey. But this is the first time we've seen it done by a makeup brand of the CoverGirl scale, and it's proving that beauty is becoming more holistic.
"Today, wellness is increasingly seen as an important component of inner and outer beauty, but you don't often see beauty cross over into the world of sports," said Ukonwa Ojo, CoverGirl's senior vice president. "We want to change that, and it goes beyond sports, too. People have many varied interests that aren't mutually exclusive. This is an important element of diversity, and we should celebrate and encourage the freedom of expression that comes along with it. For us, makeup is a very powerful form of self-expression, and we couldn't be more excited for Massy and Shelina to bring their incredible energy and love for beauty to CoverGirl."
OK, so who are Massy and Shelina?
Massy came to the US from the Dominican Republic at 13 and is open about how fitness essentially saved her life from depression. Her fitness program, MankoFit, is about feeling healthy emotionally, mentally, and physically. She's also a brand ambassador for Target's C9 Champion collection, and she has a baby daughter (Indira) so adorable and gorgeous, you'll likely want to start following her on Instagram ASAP.
Then there's Shelina, who sports a helmet for her profession yet somehow has Giselle waves — seriously. She spent her childhood riding motorcycles on her family's dairy farm in Northern California before getting internationally recognized. Shelina has raced at the pro level everywhere, from the US to Asia and Europe. She is also credited for breaking stereotypical barriers, being the first female to race at Indianapolis Motor Speedway on a motorcycle and race in the Zhuhai International Circuit in China (she finished in third place).
Get to know these women even better through our exclusive email interviews ahead! Plus, see behind-the-scenes images from their CoverGirl campaigns.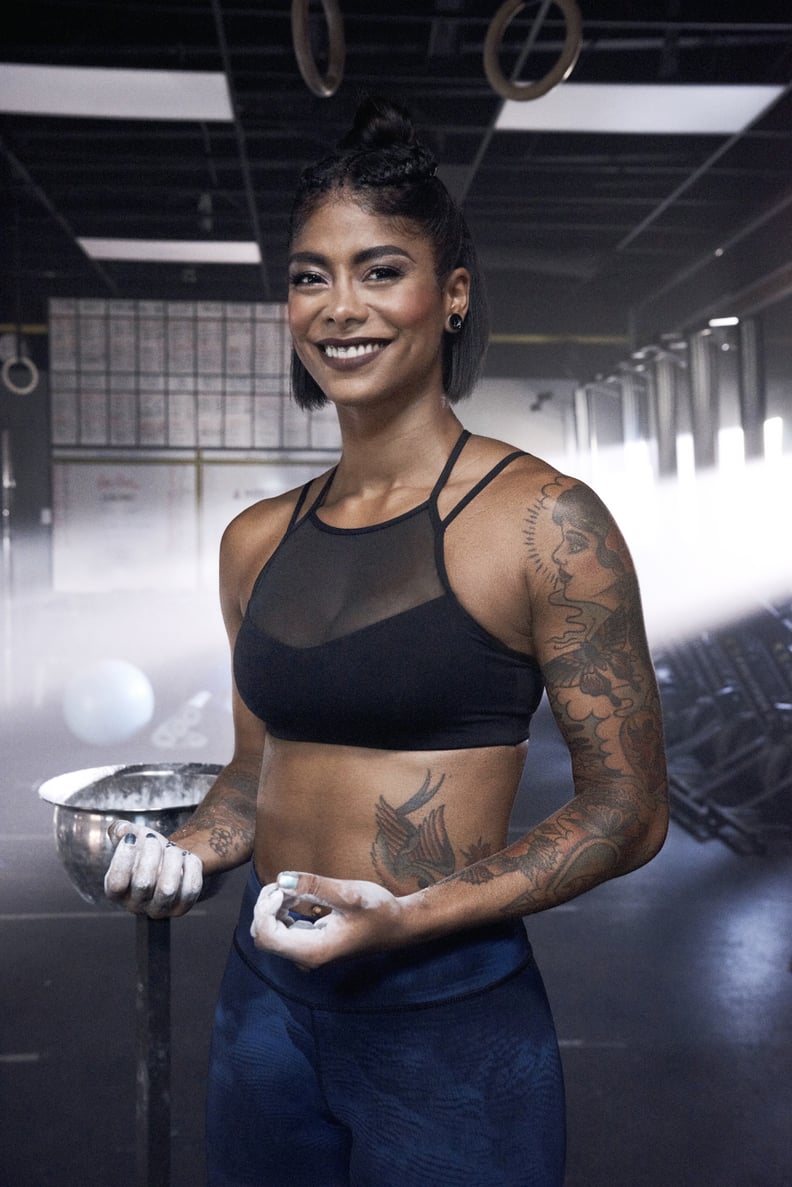 Massy Arias
POPSUGAR: What was the first thing that went through your mind when you learned you were a CoverGirl?
Massy Arias: Disbelief at first, a proud moment, and then I cried. I literally cried, because as a little girl, I grew up seeing all these iconic women I looked up to be CoverGirls, and to call myself one is out of this world. It's extremely humbling now to be in a position where I can possibly inspire young girls and women around the world.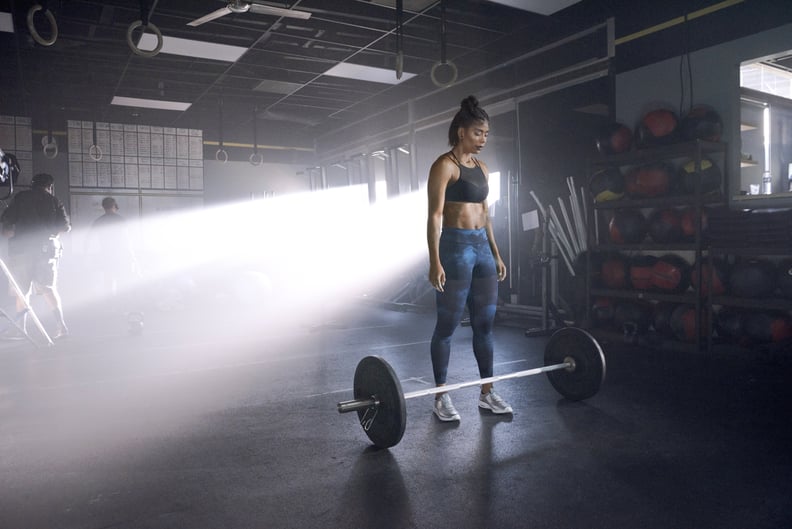 Massy Arias
PS: How does your being a CoverGirl change/diversify the face of beauty?
MA: I can honestly say that it is refreshing to see fitness penetrating the beauty space with a brand that has so much impact. Being the first athlete and health coach to become a CoverGirl is definitely changing the game. As much as I love taking care of my body, I also enjoy enhancing my beauty — playing with makeup and the different looks I can create with it. Makeup is for every woman, and I'm honored to represent the brand and my industry with CoverGirl.
Massy Arias
PS: What's your absolute favorite CoverGirl product and why?
MA: My go-to product right now is the Outlast All-Day Color and Gloss. I love that it lasts all day and gives off that bright pigmented color. It's great for changing up my look when I leave the gym.
Massy Arias
PS: Seriously, as a mom and fitness pro and now CoverGirl (!!!), how do you do it all? What's your best (noncliché) piece of advice for working mothers to stay sane and successful?
MA: My one noncliché tip: do not play roles you aren't ready to play just yet! As women, we are held to the highest standards. We are expected to do it all, know it all, and be there for everybody at all times. But if we are working mothers, we have to prioritize us first. Only do what you can and never spread yourself too thin. Learn to say no. Learn to ask for help.
If you're not happy and at your best, then how can you be your best for your family? Learn to take some time for yourself so you don't lose yourself in the process, even if it's 20 minutes to take a deep breath.
If mama bear is too tired, doing too much that she can't even do one thing that makes her happy, if she can't go for a mani and pedi to feel pretty on a regular basis, how can she be a happy mother, a confident wife? And how can she go to work feeling focused and de-stressed?
Massy Arias
PS: What do you eat and avoid eating for clear, glowing skin?
MA: I try to avoid all foods that cause inflammation in large quantities. Fried foods are not in my regular diet, and neither are processed, sugary foods/pastries/candies (maybe once or twice a month). But the one major tool I use for my glowing skin is water. The minute I lower my water intake is when I see a major change in skin. I do three liters of lemon water a day, which I simply infuse by adding a lemon to my gallon of water and drinking it throughout the day.
The more plants you add to your diet, the more micronutrients you'll ingest to help your skin. I try having at least three servings of veggies a day, which is easy for me since I follow a more plant-based diet.
Massy Arias
PS: Why do you think "wellness" is so in style right now? How has our thinking changed in terms of beauty from the inside out?
MA: It wasn't until I changed my eating habits that I stopped dealing with acne, acne scars, and skin discoloration. Food is medicine, and it can heal you or "kill you" (literally). Technology has allowed a better awareness of how our health is being impacted nowadays. Whether it comes from poor nutrition, lack of activity, or a combination of both, people are realizing some things have to change if we want to stay healthy and look healthy.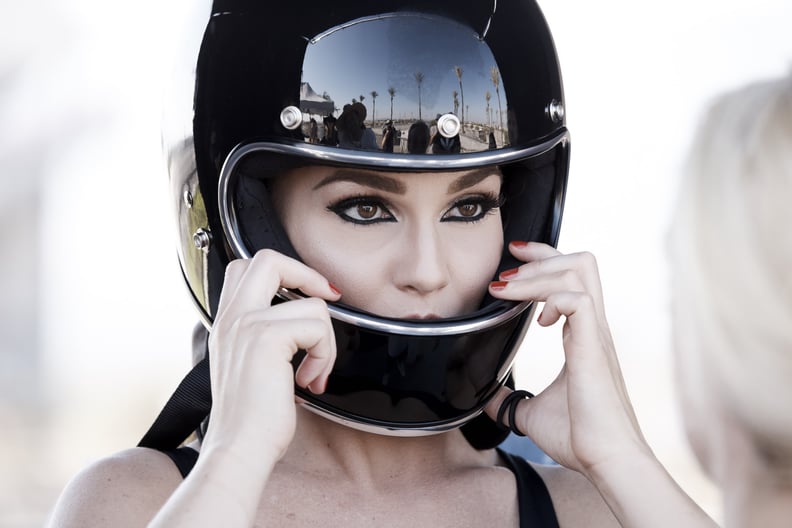 Shelina Moreda
POPSUGAR: What was the first thing that went through your mind when you learned you were a CoverGirl?
Shelina Moreda: Honestly, it's still sinking in. CoverGirl is a brand I've known and respected since I was a little girl watching my Mema (grandma) put on makeup. I am flattered that CoverGirl chose me to represent their brand. To me it means that beauty brands are recognizing that being powerful is beautiful, and that it's OK to be outgoing, passionate, and get after your dreams. I also feel proud that one of the biggest beauty brands stands behind my love of makeup on and off the track — some people are always shocked that I wear makeup while I compete, but knowing that CoverGirl stands behind that makes me feel extra confident.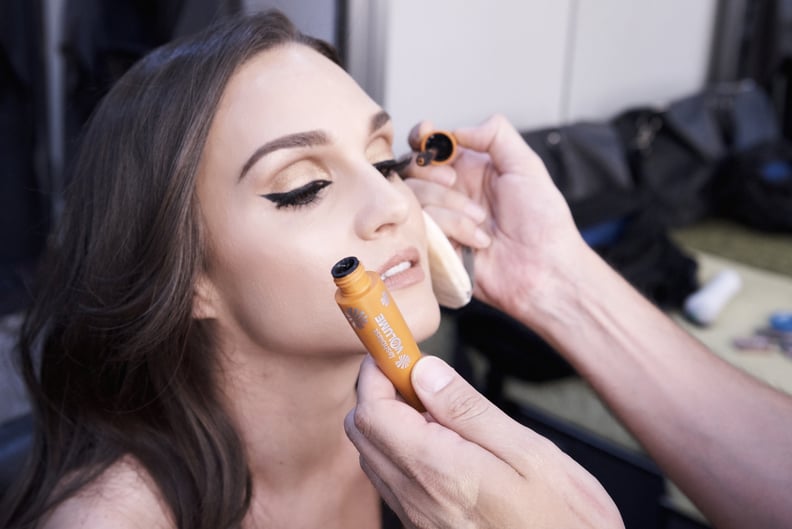 Shelina Moreda
PS: How does your being a CoverGirl change/diversify the face of beauty? Why is it empowering for female racers, in your opinion?
SM: Being a CoverGirl changes the face of beauty because they are allowing me to share with the world that it's OK to be tough and feel pretty while loving all the girlie things, like makeup. It also allows me to share my story that you don't have to be a boy to play sports and be good at them. It feels empowering that they're putting a strong message out there that you can play in both worlds, compete at the top levels, and still value being beautiful.
Female athletes grow up feeling foolish if we put on makeup before a game. "It's going to wash off anyway," we get told all the time. A lot of females end up not bothering to wear makeup even if they want to. Nobody has to wear makeup, but by making me a part of their brand, CoverGirl definitely shows the world that it's OK to put on your warrior paint if that's what makes you confident when you're going to compete.
Shelina Moreda
PS: What is your best tip for dealing with helmet hair? Say you need to wear the helmet and then take it off, fix your hair, and go out?
SM: I'm always trying new products to keep my hair healthy and keep the helmet hair away! I always braid my hair to keep it from whipping in the wind because that causes split ends. If I'm going out after a ride, I braid it really loosely and tuck it into my jacket to protect my style. I don't ever tuck it into my helmet because that reduces your safety; a helmet is supposed to fit snug.
After riding with a helmet, I flip my head down and shake my hair around to revive the roots. I use a straightener to curl my hair, and I'll use heat protectant because I feel like it doubles against wind damage. Then I spray with hairspray and off I go!
Shelina Moreda
PS: What's your absolute favorite CoverGirl product and why?
SM: I love all of the eye products. When I'm on the grid, getting ready for the green flag to drop, I'm covered head to toe in safety gear: leathers, boots, and a helmet. I look just like the guys! (I race against the men.) The only thing you can see on me is my eyes peeking through the visor of my helmet. That's the thing that shows off that I'm a girl. The photographers and TV crews are getting photos of me, and I want them to be able to see that I'm a female. It's something that sets me apart. So I like to play that up a lot, especially on race day. My longtime favorite is the CoverGirl LashBlast Volume Mascara. It's a classic and really gives my lashes that volume they need.
Shelina Moreda
PS: How do you keep your skin fresh with all of that wind? Tell us your secrets!
SM: First of all, I'm surprised you know how much of a problem that can be! My lips take a big beating from the wind, so I am always putting on lip balm. For my face, I'm huge on moisturizer and sunscreen, and I also swear that foundation helps my skin retain moisture — plus, it's one added barrier for the wind and dirt or other elements.
My skincare routine is that I wash my face morning and night with any gentle face wash, as I make sure I don't overwash it. Once all my makeup is off, I'll apply a moisturizer with SPF.
Shelina Moreda
PS: What is the best pair of motorcycle boots and why? (They're trendy right now!)
SM: That is awesome that motorcycle boots are trendy right now! I'm going to start rocking them off the track, in that case. My favorites are race boots. I love AXO and Alpinestars brands; they are real rider brands, so they know what is going to fit right and move well. Plus, they look the coolest because they are race boots. As for fashionable moto-inspired boots, I absolutely love rocking these because it's a nod to everything I live by. I love leather-looking boots; you'll often catch me in over-the-knee boots or boots with a heel. I think they are sexy and tough at the same time.