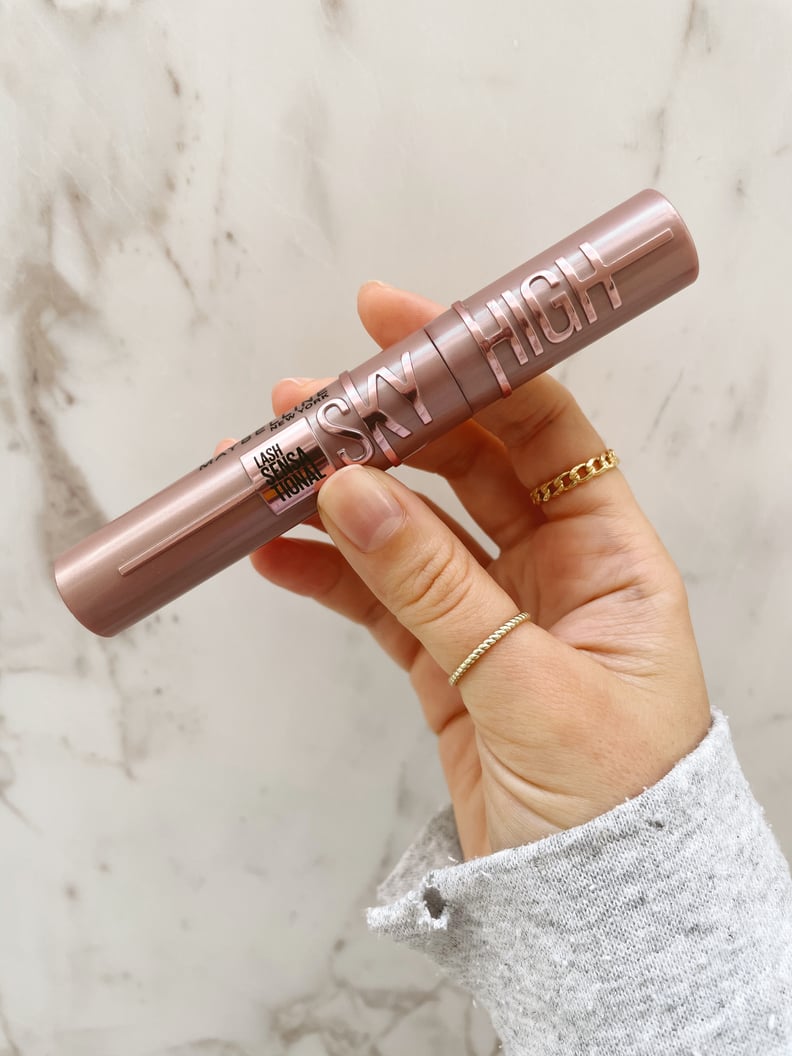 POPSUGAR Photography | Renee Rodriguez
POPSUGAR Photography | Renee Rodriguez
As POPSUGAR editors, we independently select and write about stuff we love and think you'll like too. If you buy a product we have recommended, we may receive affiliate commission, which in turn supports our work.
If they gave out awards for best eyelashes, I would get a participation award. Yes, I have eyelashes, but they are not exactly what you would call "visible." They aren't long, they aren't voluminous — they're definitely what you'd call "barely there." My eyelashes are short and stubby, they stick out straight, and they don't hold a curl well. If you're looking straight at me and I'm mascara-free, you might just assume I don't have any eyelashes at all.
Over the years, I've tried searching for a solution. I've tried growth serums, expensive mascaras, affordable mascaras, and even lash extensions (which were traumatizing). Eventually, I gave up on finding the answer, and my quest for better eyelashes took a backseat.
Recently, like a lot of people, I've been wearing a face mask that covers the better half of my face. It leaves my eyes and my eyebrows showing, and that's about it. Currently, I'm in the process of growing out my eyebrows, so it basically looks like two mini Hagrids have taken up residence on either side of my face. Add that to the fact that I have nonexistent eyelashes, and it's kind of a recipe for disaster.
Not long ago, after spending some time grooming Hagrid 1 and Hagrid 2, I decided it was time to put in a little more effort in the area above the mask. The easiest solution? Find a good mascara. I was hoping longer lashes might distract from my two new furry friends. I definitely thought I would be searching for months, so imagine my surprise when the first mascara I tried was so good, it made my jaw drop. (Just ask virtually anyone else on TikTok — yep, it's gone viral.) The Maybelline Lash Sensational Sky High Mascara ($9) may honestly be the answer to all of my eyelash woes.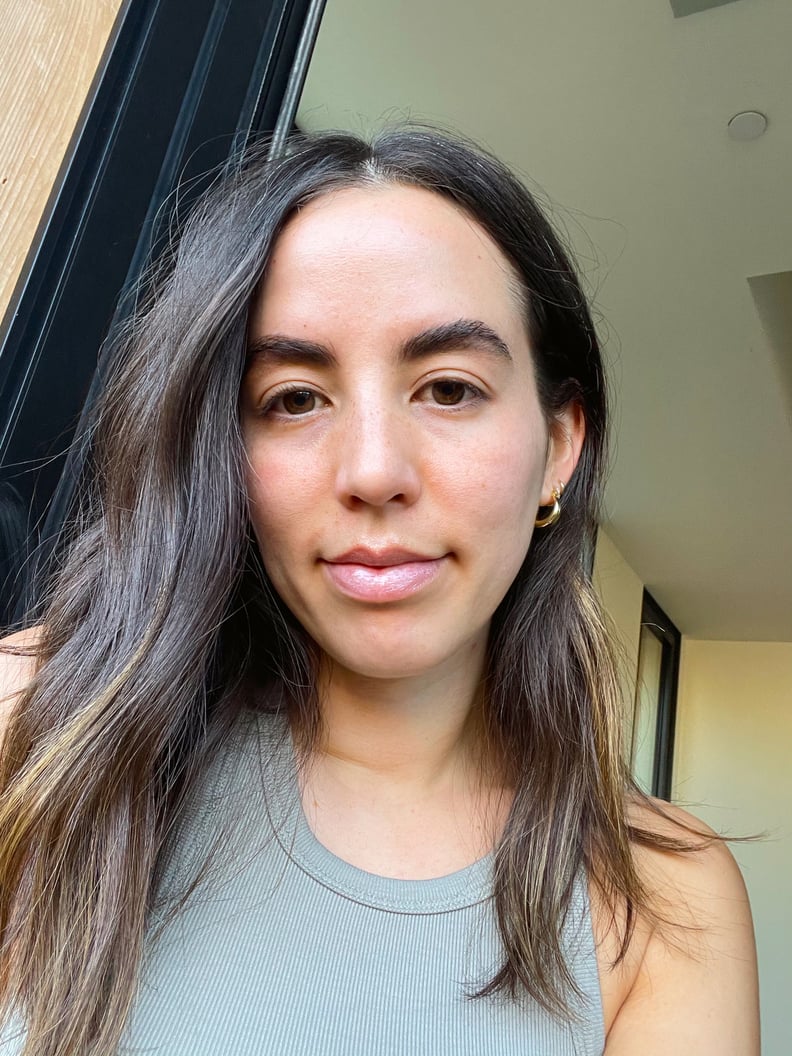 My Lashes Without Mascara
Here you can see my practically invisible lashes. But just wait until you see the results . . .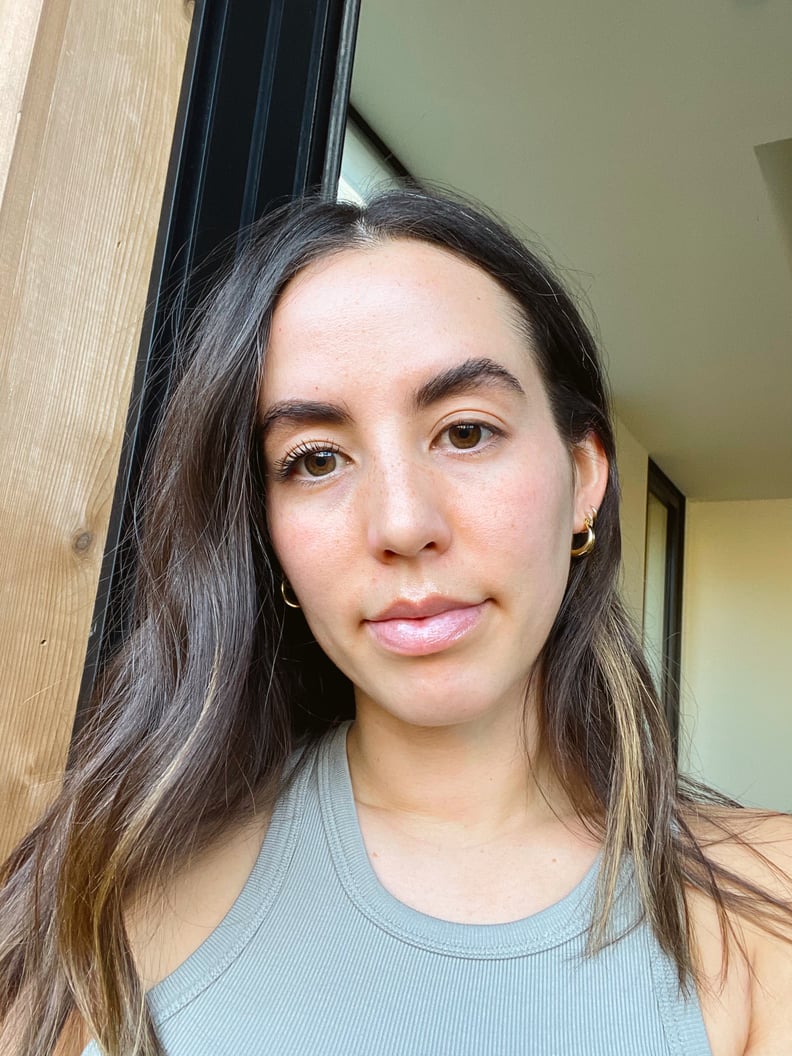 The Maybelline Lash Sensational Sky High Mascara on 1 Eye
My first time using this mascara, I curled my lashes with an eyelash curler, then applied two coats of mascara to each eye. I started at the base of my lashes and gently wiggled my way up from root to tip. The mascara brush is quite bendy, which I loved for hitting the inner corners of my eyes. However, it could potentially take some getting used to if you prefer stiffer mascara brushes.
I also loved the design of the brush, which has little tiny built-in teeth that work almost like a comb. The design allowed me to coat each lash individually and brush through the product without leaving excess clumps behind.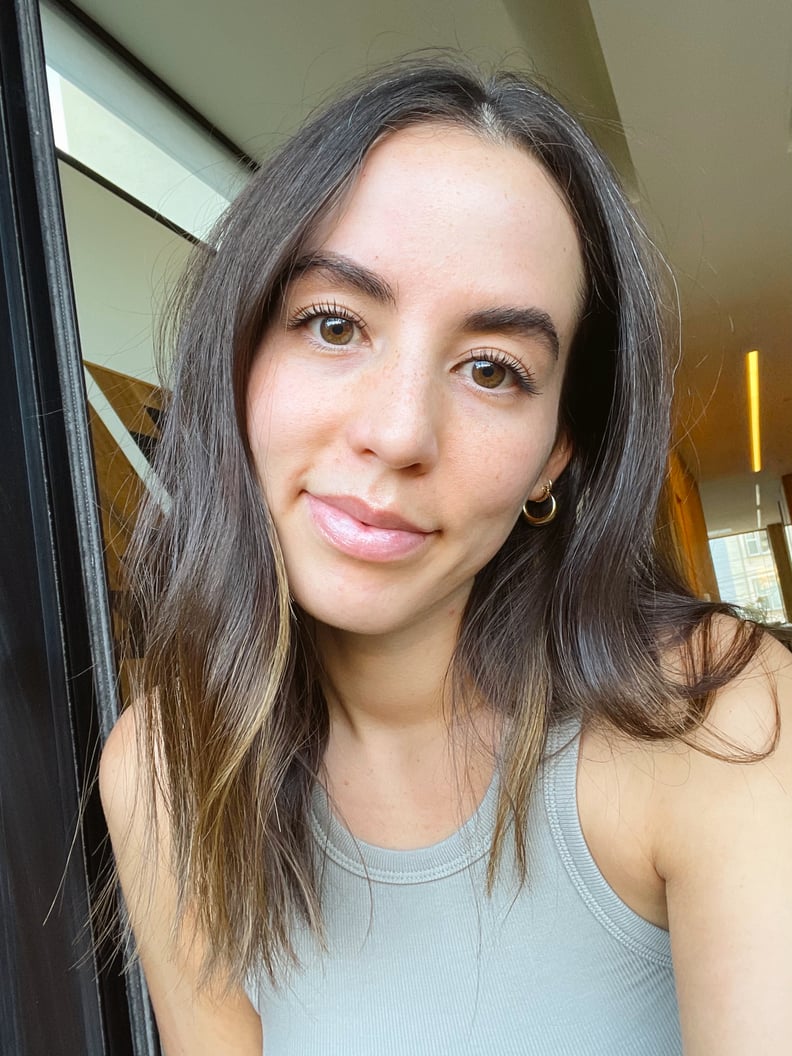 The Maybelline Lash Sensational Sky High Mascara on Both Eyes
The results were truly sky-high eyelashes that practically touched my eyebrows. I was honestly shocked at the difference. If you're someone with naturally long lashes, you might be scoffing at my before-and-after pictures. But let me tell you, my jaw dropped practically to the floor when I saw how long my lashes looked after using this mascara. I mean, am I an eyelash model? I basically should be at this point.
Throughout the day, I didn't notice any flaking, which was also a plus. I found that taking off this mascara was a bit difficult, and it took a little trial and error before figuring out what worked best for removal. My pro tip would be to use micellar water, but it still took me a few good swipes to get this product all the way off. However, if that's the trade-off for mascara that doesn't flake off throughout the day, I'll take it.
This mascara has easily become one of my new go-to choices. I love the quality of the brush, the formula, and (obviously) the insane length it gives my lashes. This will definitely be the mascara I reach for when I'm trying to make a bold statement.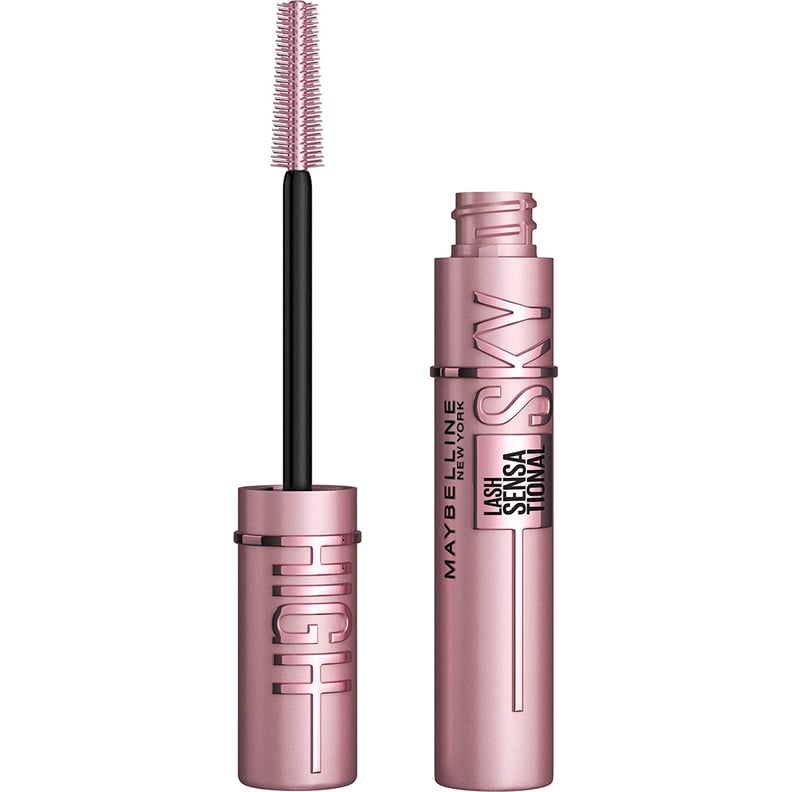 Maybelline Lash Sensational Sky High Mascara