Meg Stalter Talks Beauty Products, Hacks, and Surgery
Meg Stalter Talks Beauty, "Hacks," and the Pressure to Get Work Done
As POPSUGAR editors, we independently select and write about stuff we love and think you'll like too. If you buy a product we have recommended, we may receive affiliate commission, which in turn supports our work.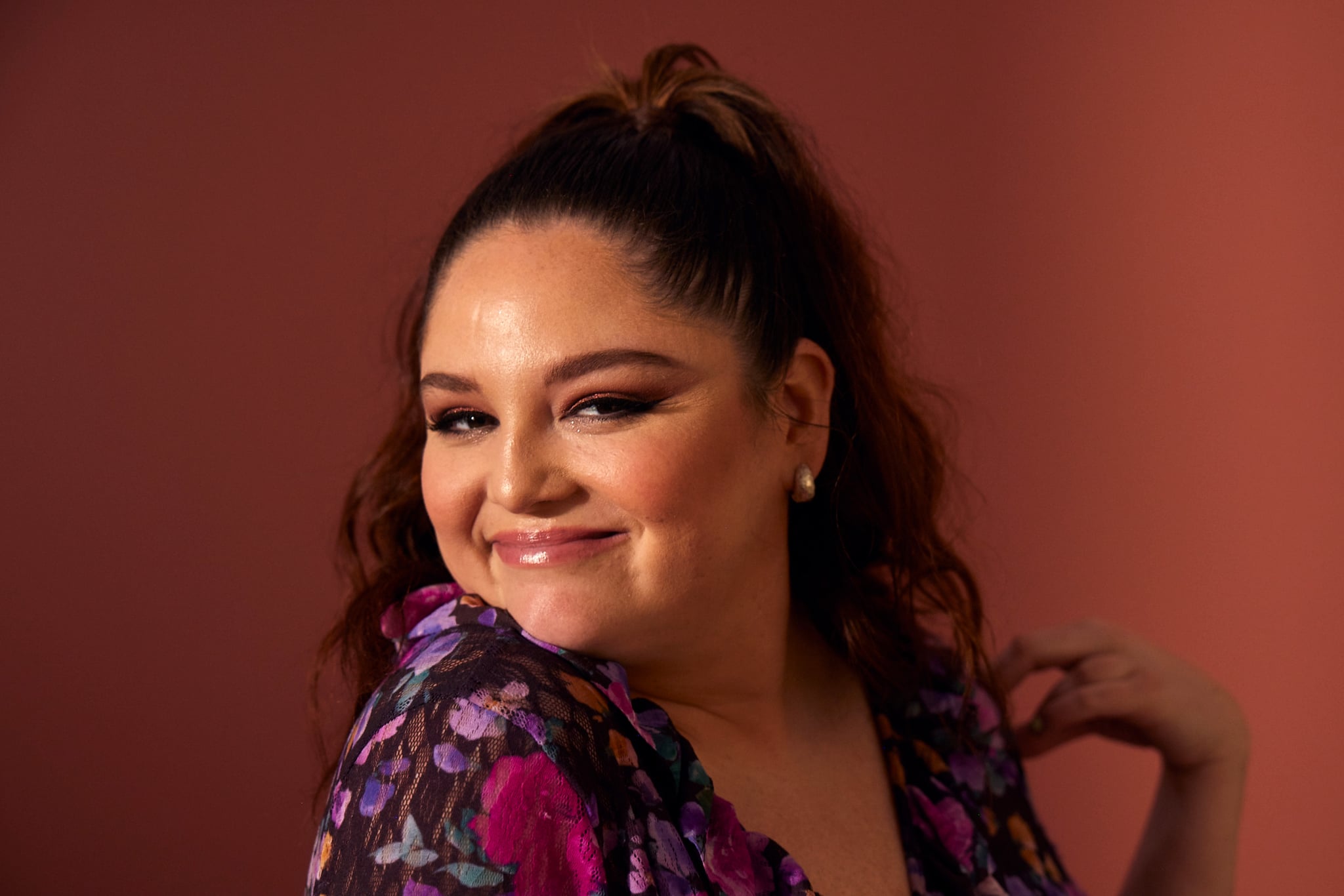 The first time I laid eyes on Meg Stalter, she was flitting across my television screen in the HBO show "Hacks," where she stole the spotlight as a spoiled assistant named Kayla. You might recognize the comedian and actor from said show, her standup, or from any of her hilarious social media videos. However you know her, the reaction she's probably brought out in you is consistent: laughter.
The star, who recently partnered with Neutrogena on its new Hydro Boost+ line, sat down with POPSUGAR to chat about her current beauty favorites,the pressure to get work done, and which products she'd f*ck, marry, and kill from the Neutrogena line.
To be clear, that last one wasn't easy: "I don't hate any of the products; I love all of them and want to f*ck all of them, but I'll do it with the three new ones." The brand recently launched three products, the Neutrogena Hydro Boost+ 10% Niacinamide Serum ($14), the Hydro Boost+ Caffeine Eye Gel Cream ($20), and the Hydro Boost+ Glycolic Acid Overnight Peel ($20).
"I am really addicted to all of them, but I would say that I want to marry the eye cream because I'm really addicted to that one; I use it multiple times during the day and can't stop using it," she says. Plus, she has a little tip for anyone playing the f*ck, marry, kill game: "People forget that when you choose marry, you also f*ck."
As for the other two products, "I will f*ck the night peel because it's extra, extra special, and I don't use it every night but it's like a special-occasion thing," Stalter says, adding, "I really don't want to kill the serum but I guess I have to even though I love it."
When it comes to prepping for all that f*cking, marrying, and killing, Stalter has one specific beauty product favorite that makes kissing all the more enjoyable. "This sounds medical, but me and my girlfriend are both really big fans of Aquaphor," she says. "There's no taste to it; you know how sometimes Chapstick can dry out your lips? It's so good at not drying out your lips but also doesn't taste like medicine."
As for her other signature beauty picks, if you follow Stalter on any social media platform (or if you've ever had the privilege of seeing her in the flesh), you probably know that she's immediately recognizable by the bright-blue eyeshadow she always seems to be wearing. While the color isn't necessarily a "popular" choice, Stalter says she wears it almost every day. "It's one of Trixie Mattel's eyeshadow palettes ($30), and all of her stuff is amazing," she says. "I remember someone saying, 'Yeah, you can't wear blue eyeshadow anymore; it's very '80s,' and I just remember being like, 'That rule is so annoying.'"
Stalter chooses to dance to the beat of her own drum when it comes to her beauty choices, much like her character on "Hacks," Kayla. "There is definitely some crossover between me and Kayla's style, but I do think she is a little more childlike. I did have a huge scrunchie phase two years ago where I was wearing scrunchies every day, but I think there's a little bit more whimsy in her style."
However, Stalter says, in the future, she'd like to embrace more of that whimsy. "Every single time I get dressed as Kayla and get my hair done, I'm like, 'I should dress more like this, I should have more playful accessories,'" she says. "The biggest reason why I don't is because I lose everything. When I have a cute headband or scrunchie I lose it, and that's the only thing holding me back."
One thing Stalter won't hold back on is expressing her feelings about social media and its influence on the younger generation, especially when it comes to body modification through plastic surgery. "Everybody should do whatever they want with their bodies, but I do think there is some pressure on TikTok to get work done," Stalter says. "It's good that people are being upfront and open about what they've had done on one hand, because I think that sometimes people have false advertising."
On the other hand, Stalter says, it's hard knowing that a lot of teens are watching girls online get work done and feeling the pressure to do the same. "It could be very empowering if that's what you really want, so I think it's about people making sure that's what they really want to do," she says.
While Stalter herself hasn't had any work done just yet, she isn't closed off to the idea. "I'm not judgmental of other people getting it, and I'm not saying I would never get any, because I think it's cool that you have the option to," she says. "For right now, I kind of want to see what my face looks like aging. It's beautiful to age and it's such a privilege."