Meghan Markle Wrote a Book About Freckles in Eighth Grade
Meghan Markle's Lovely Book About Freckles Just Resurfaced — She Wrote It in Middle School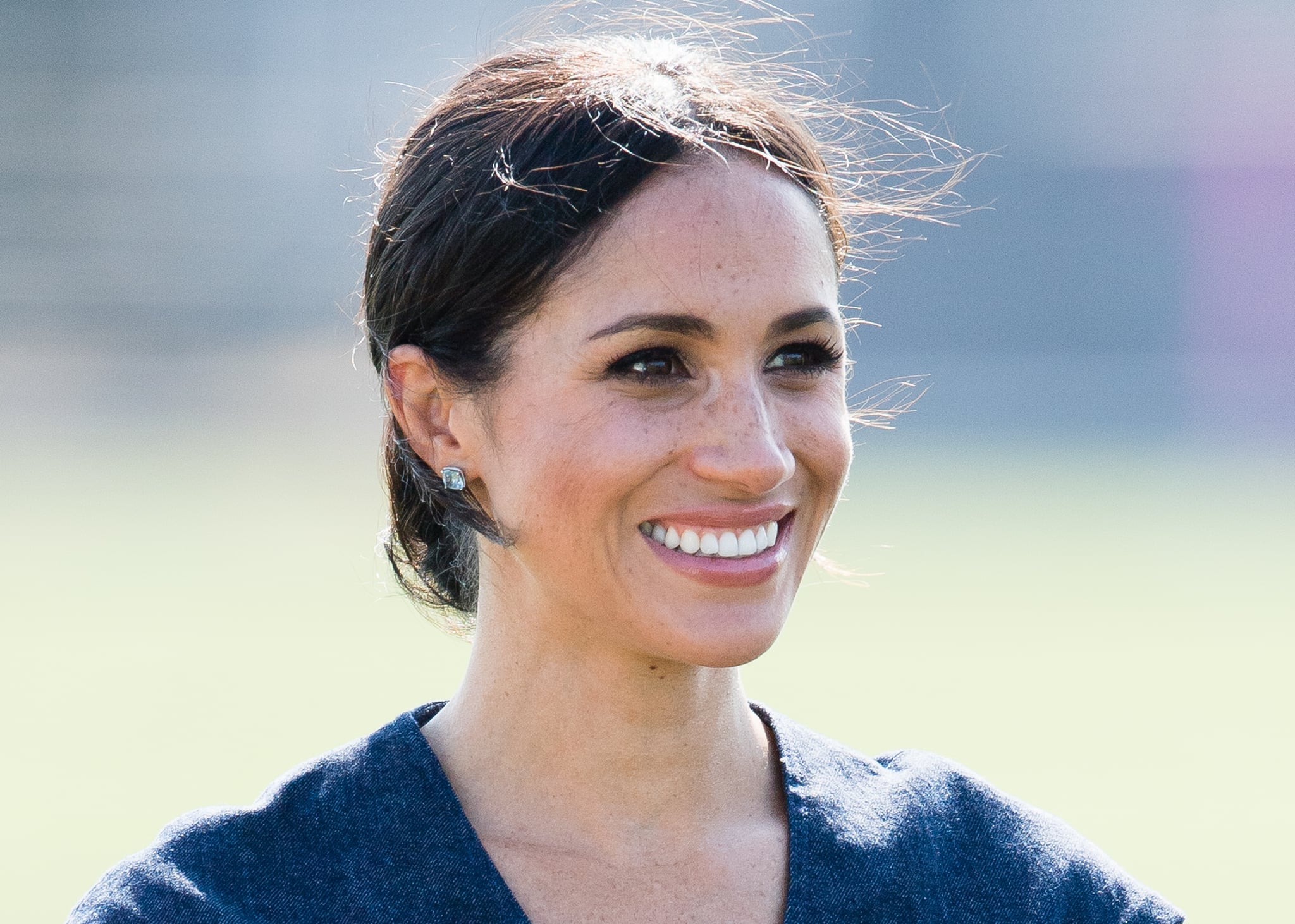 Long before Meghan Markle became a bestselling children's author, she penned a different kind of story. You may be familiar with Markle's personal blog from her pre-duchess days, but did you know she wrote a book in middle school too? On Tuesday, the librarian of Congress, Carla Hayden, unearthed Markle's eighth-grade book A Face Without Freckles . . . Is a Night Without Stars, which she wrote for a school project.
"She extols the wonder of freckles with drawings and verse," Hayden noted in her tweet, which included copies of young Markle's publication. The librarian also revealed that Markle submitted the book to the Copyright Office in 1996, when she was 15 years old. One page reads, "Some people think freckles are strange, while I happen to disagree, because if I did not have freckles, then I would not truly be me!"
Did you know Meghan Markle, Duchess of Sussex, wrote a book in 8th grade titled, A Face without Freckles... Is a Night Without Stars. She extols the wonder of freckles with drawings and verse. Meghan submitted it to the @CopyrightOffice in 1996. From @librarycongress collection: pic.twitter.com/7XgSLTV1rc

— Carla Hayden (@LibnOfCongress) June 22, 2021
Markle's love for her freckles continued into adulthood. Her former makeup artist noted that Markle's one request was to make sure her freckles were "peeking through" and didn't get covered by foundation. Back in 2017, she told Allure, "To this day, my pet peeve is when my skin tone is changed and my freckles are airbrushed out of a photo shoot." The title of her middle school book was actually inspired by a quote she kept close to her heart growing up. "For all my freckle-faced friends out there, I will share with you something my dad told me when I was younger: 'A face without freckles is a night without stars.'" Markle's book was dedicated to her parents.