Did Millie Bobby Brown Cut Her Hair For Stranger Things 4?
Did Millie Bobby Brown Cut Her Hair Again For "Stranger Things"?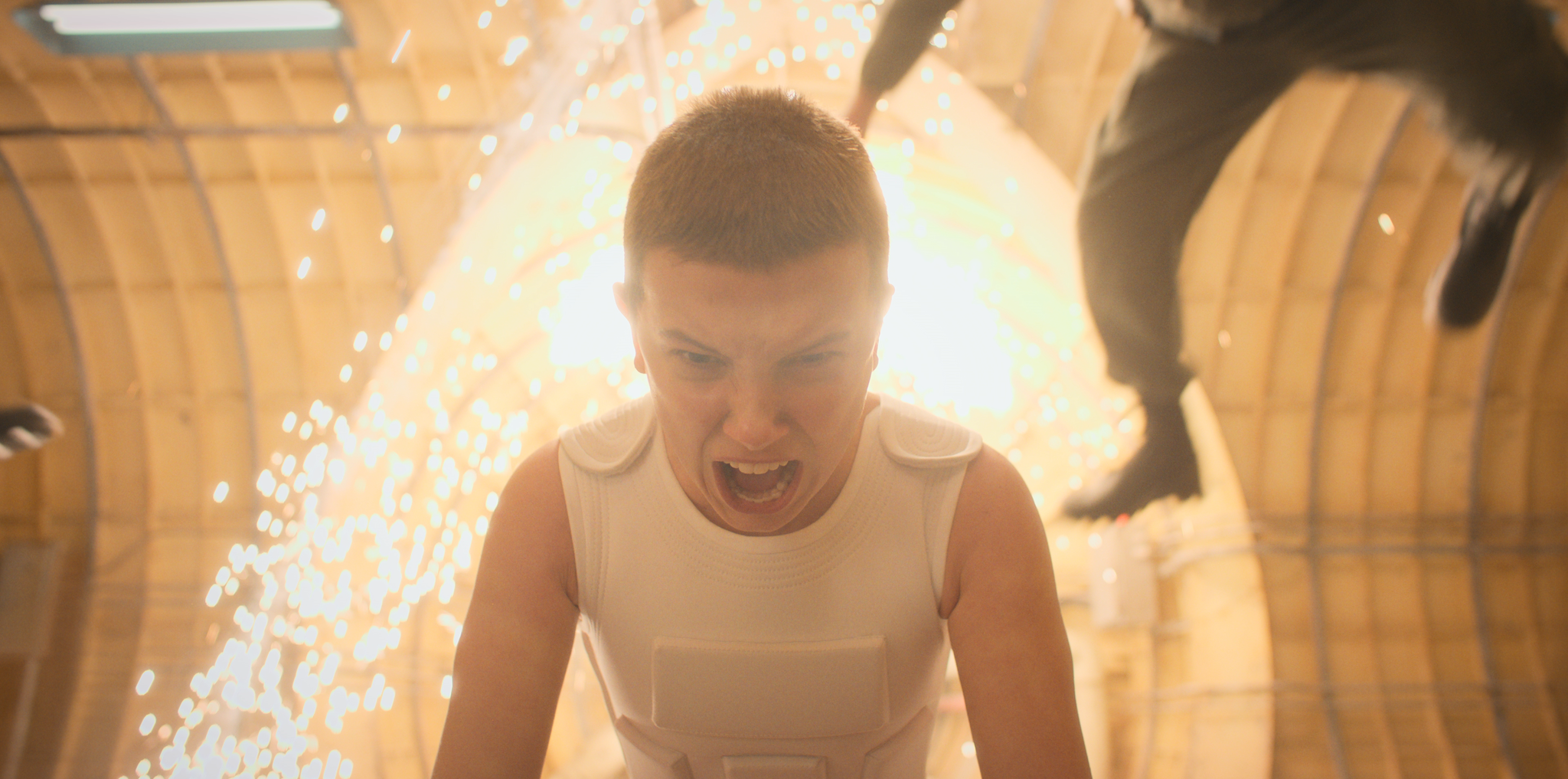 With season four of "Stranger Things" finally back in our Netflix queues, one question is on everyone's minds: did Millie Bobby Brown cut her hair again for the show? And the answer to your burning question: no, she did not. "Stranger Things"'s hair department head, Sarah Hindsgaul, recently revealed some tricks she used to bring back Brown's signature buzz cut for season four without actually cutting the actor's hair.
"[Her hairstyle] was in a buzz-cut wig, which was very, very, very difficult to do," Hindsgaul tells POPSUGAR. "Normally, you would do that with a bald cap and then putting a wig over it, but we're very limited on time."
To make the super-short hairstyle work, Hindsgaul employed some unusual methods. "Without having time to do a bald cap, we had to figure something else out. So, alongside my wig maker, we ended up using different layers of silks inside," she says. "It kind of fades out, because otherwise, the wig is so short that you could see the stitching where the wig is sewn together."
Hindsgaul and her team did a fantastic job, considering we were all fooled. And bravo to Brown, the hair chameleon, for pulling it off so effortlessly.
— Additional reporting by Jessica Harrington