Bath & Body Works Launches Moxy, a New Wellness and Beauty Brand
As POPSUGAR editors, we independently select and write about stuff we love and think you'll like too. If you buy a product we have recommended, we may receive affiliate commission, which in turn supports our work.
Fans of Bath & Body Works, buckle up — there's a new brand in town. On Oct. 17, Moxy, a body-care and wellness line, launched exclusively under the beloved retailer's portfolio.
Moxy will include 33 skin- and hair-care products, as well as dietary-supplement gummies, which the brand says will aid with sleep, digestion, and more, available for purchase online. As of right now, only the skin-care collection and gummies are shoppable, with the rest of the line coming out later this year. The entire range will be broken down by specific skin and hair types; the skin-care range, for example, includes moisturizers and cleansers for dry, oily, sensitive, and normal skin, and the hair-care category will provide shampoos, conditioners, and masks for coily, curly, wavy, and straight hair types. Some of the products are also refillable, which you can purchase separately.
In addition to the wide variety of products, the Moxy line is also affordable — of the items currently on the site, the most expensive is the face moisturizer, which retails for $21. With such an expansive offering, affordable products, and — let's face it — adorable packaging, it would only make sense if your interest in Moxy has piqued. Though the full collection is available at bathandbodyworks.com, if you need some time to prepare your cart, take a closer look at some of the products currently available from the new brand below.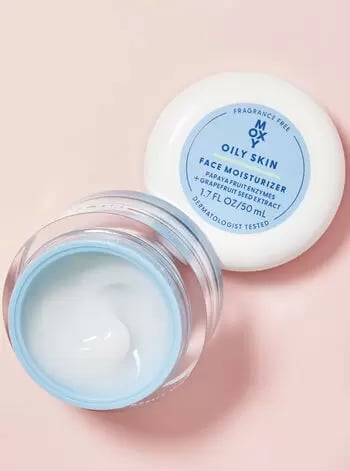 Moxy Oily Skin Face Moisturizer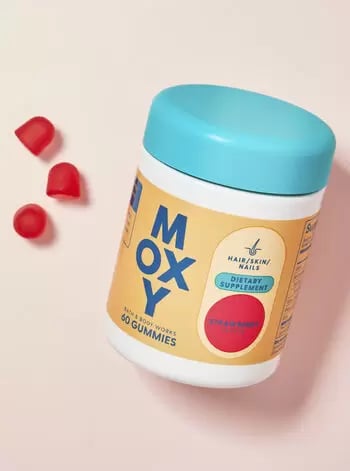 Moxy Hair / Skin / Nails Dietary Supplement Gummies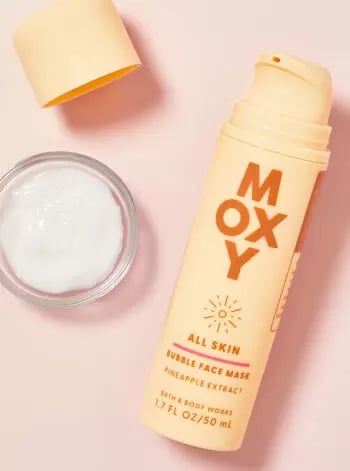 Moxy All Skin Bubble Face Mask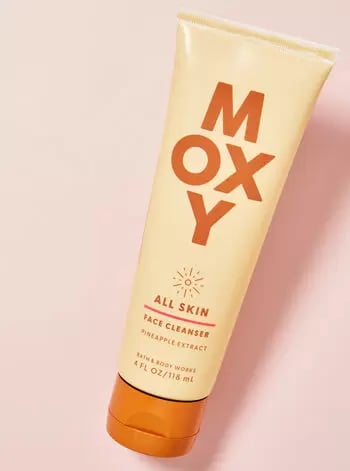 Moxy All Skin Face Cleanser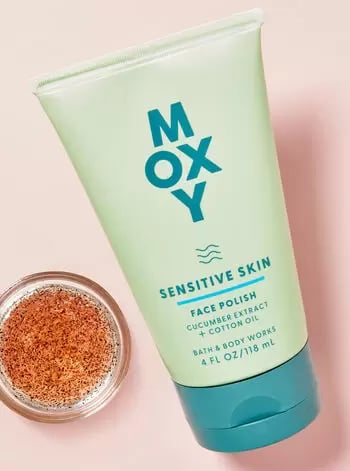 Moxy Sensitive Skin Face Polish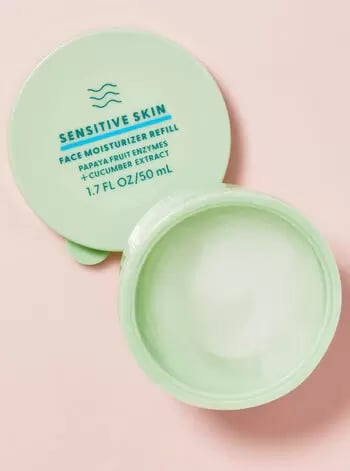 Moxy Sensitive Skin Face Moisturizer Refill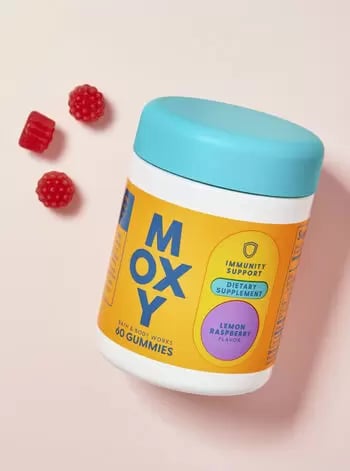 Moxy Immunity Support Dietary Supplement Gummies