Nam Vo's Journey From Bridal Makeup Artist to Instagram Queen of the "Dewy Dumplings"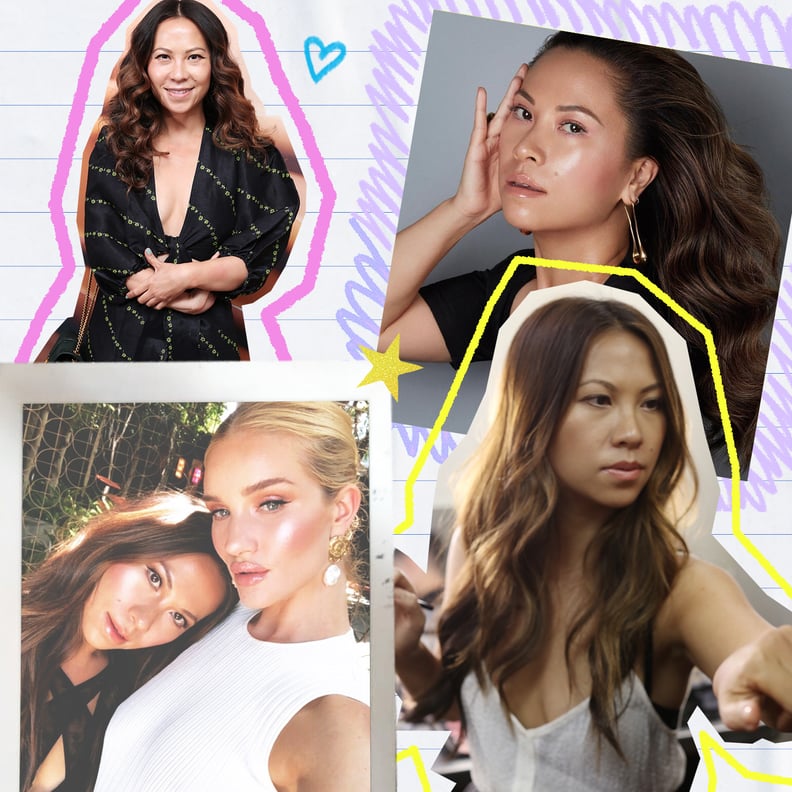 Bonnie Mills | Courtesy of Nam Vo / Getty Images
Bonnie Mills | Courtesy of Nam Vo / Getty Images
As POPSUGAR editors, we independently select and write about stuff we love and think you'll like too. If you buy a product we have recommended, we may receive affiliate commission, which in turn supports our work.
Welcome to Big Break, where some of the most influential figures in the beauty industry reflect on the moments that made them — from the good to the bad and everything in between. Here, celebrity makeup artist Nam Vo shares how she moved to NYC with a dream and worked her way up to gaining celebrity clientele like Paris Hilton, Rosie Huntington-Whiteley, and Kylie Jenner and building an army of "dewy dumplings."
You know the dewy-skin look that practically everyone on Instagram is trying to emulate? You have Nam Vo to thank for that. But long before she had her own little army of "dewy dumplings" and she was swiping highlighter onto famous faces, Vo was just a girl in California who was obsessed with models, actresses, pageants, and all things beauty.
"I didn't grow up around glamorous people at all," Vo told POPSUGAR. "I just was always attracted to glamour and powerful women." That manifested in giving her friends makeovers and doing makeshift photo shoots, but it was all self-taught. The little beauty knowledge she had at the time came from the nail salon, which she frequented with her aunts.
"Growing up in a Vietnamese culture, women prioritize their skin," she said. She knew from a young age to be "scared of the sun" and to invest in good products. "They would spend, like, a hundred dollars on face cream, and it was always Shiseido." She still remembers her first beauty splurge as a teenager: Shiseido Bio-Performance.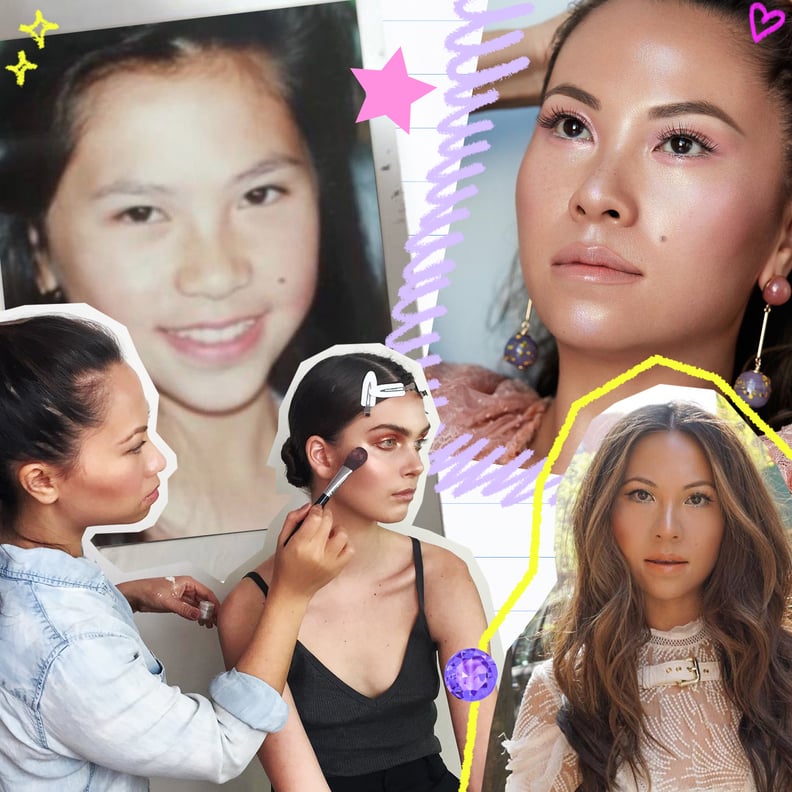 "I dropped out of high school when I was in 10th grade, and I never looked back."
Growing up, it was always her dream to work at MAC Cosmetics. She'd beg her parents to take her to get her makeup done there anytime she had a special occasion coming up. "That was the first time that I really saw true artistry, watching all the MAC girls at the mall," Vo said. Despite having no professional training, she managed to accomplish her goal and landed a job offer. "I dropped out of high school when I was in 10th grade, and I never looked back."
After that decision, she worked for other makeup brands as well, like Shiseido, Laura Mercier, and Nars.
Simultaneously on the side, she began doing makeup for weddings in the Bay Area. "It's what made me a strong artist," Vo said. Brides made up her solo clientele at the beginning, and she built up her reputation to the point where she was able to quit her job at the makeup counter and freelance full-time.
But Vo always had a dream of moving to New York City, and she gave up the steady money she was making doing bridal makeup to make it happen. At the time, "I had just gotten dumped by my boyfriend," she said. "Everybody was trying to be a makeup artist, and it was really hard."
She knew she needed to get an agent, but she had trouble getting a response to her emails. "It was terrifying because my portfolio was like, here's my pretty cousin," Vo said. "I'd walk into these agencies and there'd be magazine covers and celebrities everywhere. It was so intimidating."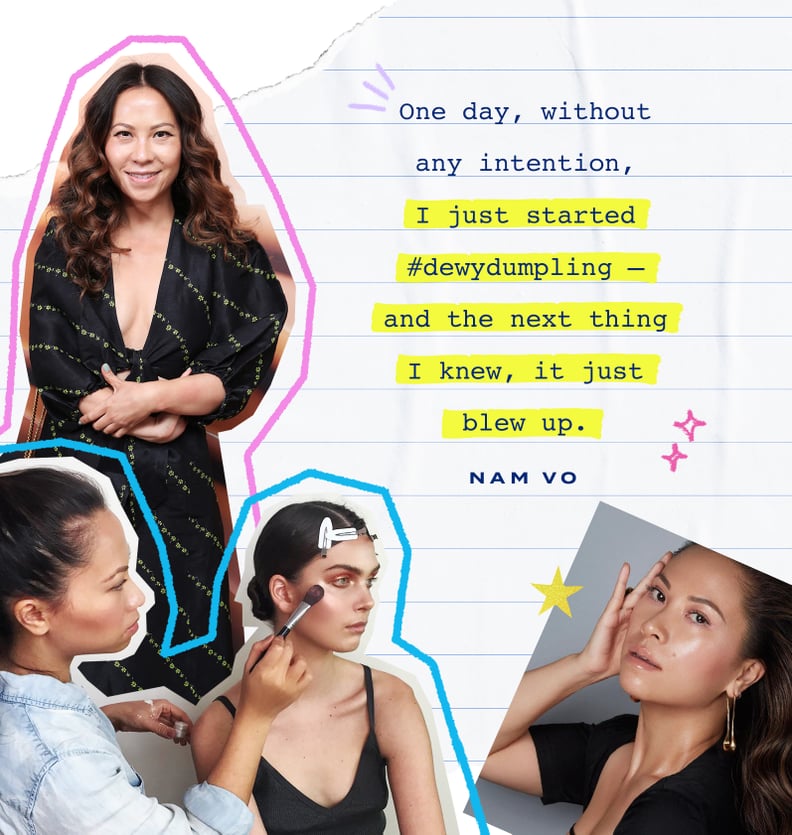 She eventually signed with a big agency and landed in editorial like she had always wanted. Then, right when she got comfortable, it went out of business and she was back to square one with no agent. "I thought my career was over," Vo said. This was also when Instagram really started taking off. On a whim, she ended up sharing a video of her swiping on a Bobbi Brown highlighter for a job. "It got, like, 100,000 views overnight."
That's when things really started to pick up for her. "One day, without any intention, I just started #dewydumpling, and the next thing I knew, it just blew up."
After trying to her best ability to become an editorial makeup artist the traditional way but having no luck, it felt like a sign. The power of Instagram hit her: "I don't have to wait for my agency to display my work. I feel like I'm my own magazine."
She's been "riding the social media train" ever since. "I am a sharer; I like to share with people," Vo said — and her Instagram page has allowed her to do that in a way that feels truly authentic to herself.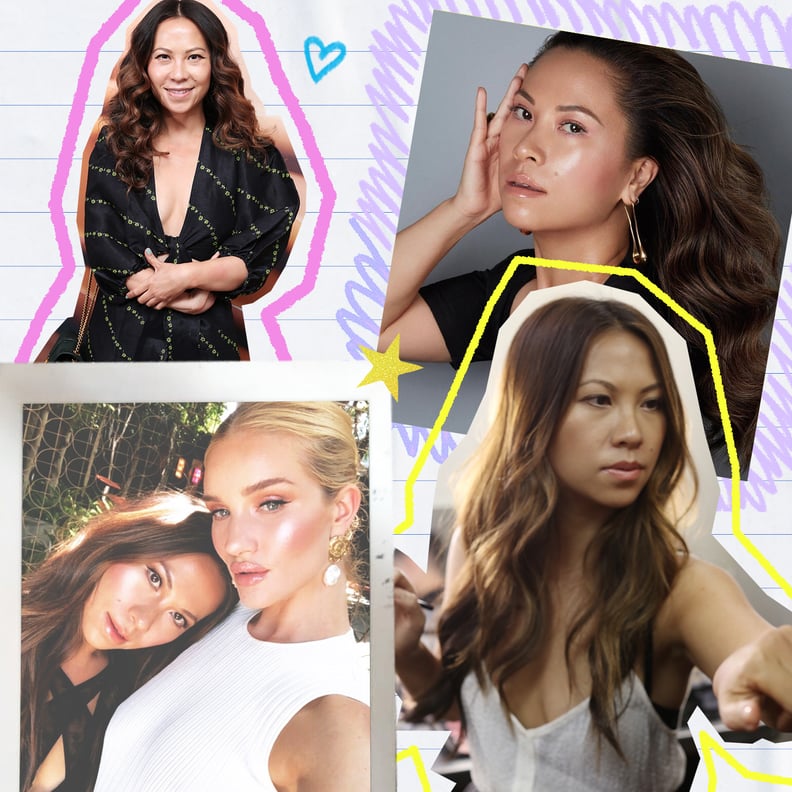 "Throughout the last 12 years in New York City, I really manifested my dreams here, and it turned out to be much bigger than I could ever even imagine for myself."
The defining moment of her career came a few years after her rise to fame on Instagram. At that point, she was so used to saying yes to every job offer she was given as a freelancer that when she could finally say "no" comfortably, she felt like she'd officially made it. "That was a pivotal moment for me," Vo said. "That's when I knew that I'd done something right and I'd had some level of success. I was like, 'You're doing OK, dumpling. You're doing OK.'"
The celebrity clientele started rolling in shortly after. Paris Hilton was one of the first people she worked with, and the relationship came organically. "Because of Instagram, celebrities find you," Vo said.
The whirlwind of opportunities — from big-name clients to brand deals — that followed still has Vo pinching herself. "I feel tremendously grateful. I used to hang out on Avenue C, date DJs, eat $1 pizza — throughout the last 12 years in New York City, I really manifested my dreams here, and it turned out to be much bigger than I could ever even imagine for myself."
Still, through it all, there was always one underlying certainty: "It would always have to be beauty," Vo said.