Naturalicious's CEO on How She's Handling Being a Leader in the Current Climate: "I'm Not"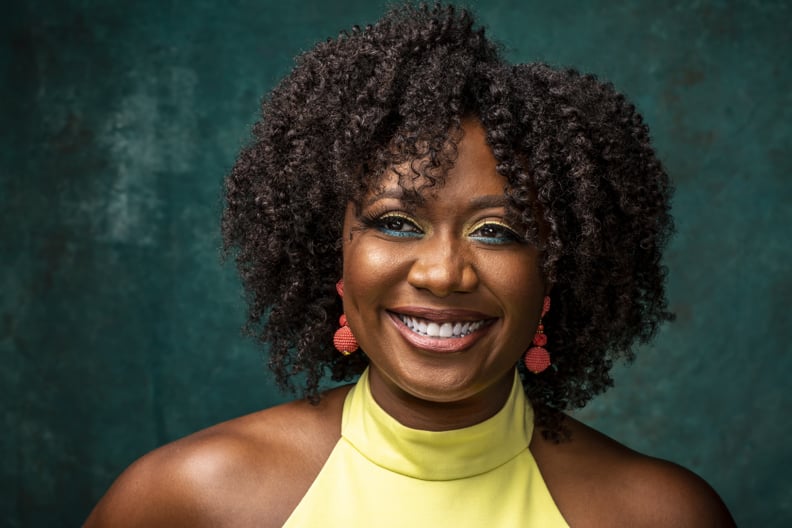 Courtesy of Naturalicious
Courtesy of Naturalicious
Over the past two weeks, there's been a surge in support for Black-owned businesses, from beauty brands to fashion brands to restaurants. This comes in the aftermath of George Floyd's murder — and in the midst of the protests that followed around the world — as many people are looking to uplift the Black community in ways that aren't just limited to donating to specific causes and advocating change through policies.
Though many of these companies have seen a rush of customers who may or may not have had them on their radars before, that doesn't mean that life for the brand owners during such a chaotic time in the US has been any easier. Gwen Jimmere, founder and CEO of Naturalicious, recently opened up to POPSUGAR about how she's been coping in the current political landscape.
"I've been asked how I'm handling everything so well in light of the current racial climate, and truth is, I'm not."
"I've been asked how I'm handling everything so well in light of the current racial climate, and truth is, I'm not," she said. "I am the mother of a 9-year-old boy — who you may lovingly know as our Chief Candy Curator — who asked me if George Floyd could have been him. And, through tears, I had to tell him that yes, that's a very real possibility."
Jimmere went on to discuss the painful way she had to explain to her son that his white classmates have the privilege of not having to discuss race in the same way he will. "He also asked me if his friend (who is white) would ever have to have the 'police talk' with his mom, and I had to, yet again, remind him how unfair it is that no, he will never have to have that talk," she said.
Floyd's death is just one of many countless unarmed Black individuals who have been killed or brutalized by police in the past decade alone. It also occurred in the midst of a pandemic that's left many Black people in the country feeling uneasy about losing their jobs or loved ones at a higher rate. As a Black woman leading a beauty brand, it's easy for Jimmere to sympathize with that level of exhaustion.
"I am the leader of a team of Black and brown excellence, and when my team tells me that they are having trouble even getting out of bed right now, I completely understand their pain, as I'm in the same boat," she said. "But at the heart of Naturalicious, we've always led with serving our community first and foremost. So I had to ponder what we could do to help right some of these wrongs in the most immediate sense."
According to Jimmere, righting the wrongs starts giving back to the community first. "We have made a significant contribution to the Minneapolis Freedom Fund," she said. "And we are also working to help bail protesters out in other cities. We're starting there. And there's more to come."
Naturalicious specializes in all-natural hair-care products for people with curly and textured hair. Head over to the brand's official website to show your support and shop a few of their bestsellers.