Nicola Peltz Beckham's Milk-Bath Wedding Manicure
Nicola Peltz Beckham Proves Milk-Bath Nails Are a Timeless Bridal Manicure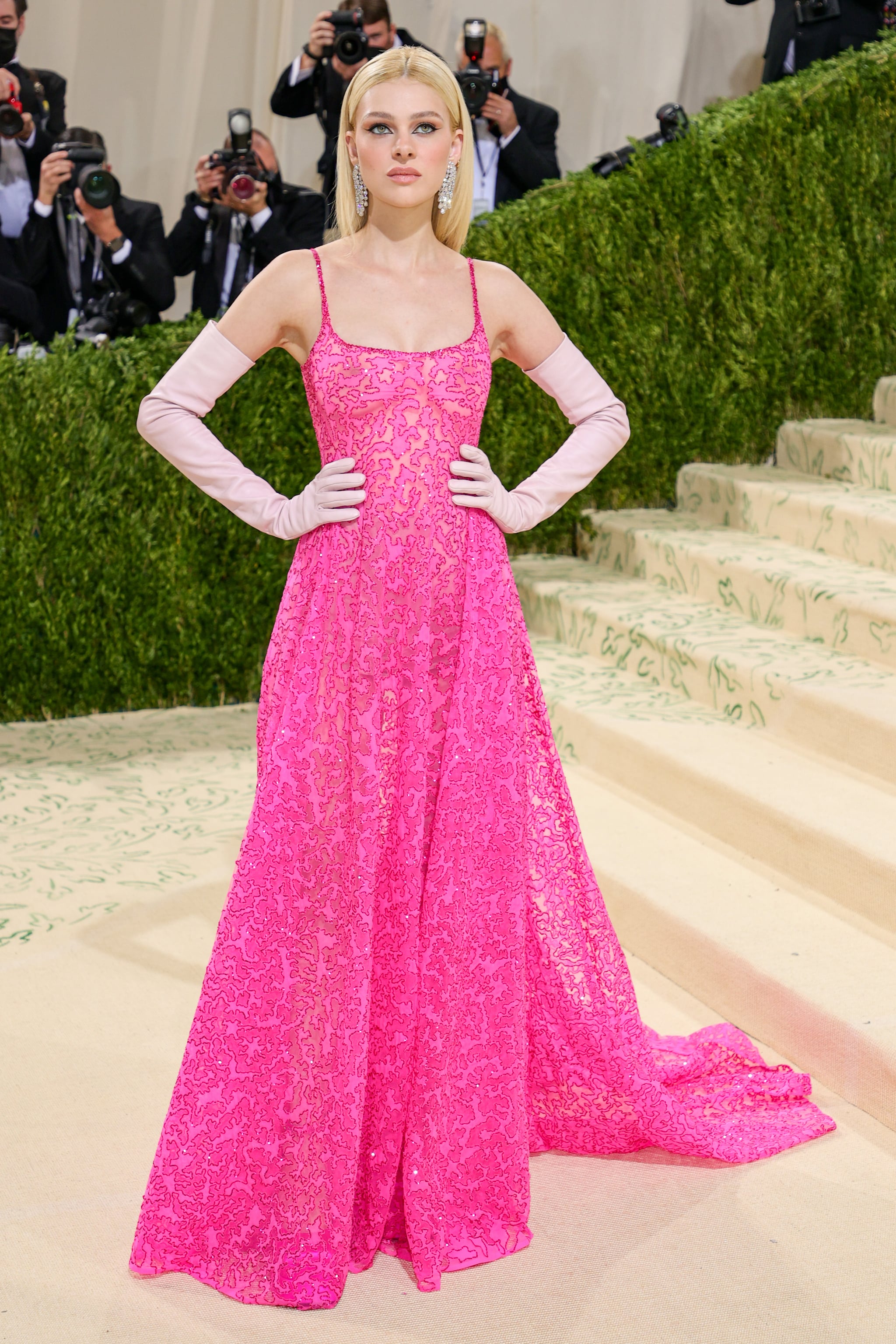 Image Source: Getty / Theo Wargo
Nicola Peltz Beckham is officially a part of the Beckham family. Over the weekend, she and Brooklyn Peltz Beckham tied the knot in a lavish ceremony at the bride's Palm Beach family estate. For the event, Peltz Beckham's hair and makeup were inspired by '90s supermodel Claudia Schiffer, but her manicure fused her love of timeless looks with modern trends.
Peltz Beckham's nails featured soft-pink '90s french tips with a milk-bath overlay — a perfect addition to the classic hair and makeup she wore. Though many examples of the milk-bath nail-art trend also feature dried flowers placed in the polish, you can opt to just go with the "milky" color, as Peltz Beckham did.
Tom Bachik, Peltz Beckham's manicurist, posted a close-up photo of her nails on Instagram, explaining he created a custom color blend for her big day. This specific look has become somewhat of a signature of manicurists, with many of his other clients like Margot Robbie, Jennifer Lopez, and Lily Aldridge also displaying milk-bath manicures recently. But that's not all: other celebrities like Simone Biles have also shown their love of the look. We think it's safe to say milk-bath nails will be around for a while.
Take a closer look at Peltz Beckham's nails below.