Every editorial product is independently selected by our editors. If you buy something through our links, we may earn commission.
The 2.6 million who have kept up with Nikita Dragun over the last few years — and looked forward to every "Hi Draguns" greeting she opens her videos with — know the journey she's been on to build her brand and her eponymous makeup line. If you have no idea what we're talking about, just check out her latest Instagram post.
The YouTuber and Instagram star posted a duo of photos celebrating her upcoming pop-up shop for Dragun Beauty. "Almost 4 years ago my mom dropped me off in LA with only a dream and a wig. Fast forward thru this crazy journey and I'm opening my very own pop up store in the mall we first came to," she wrote.
She went on to talk about the times brands have turned away from her ideas. "Girl i can't even count anymore," she said, highlighting one specific retailer that told her "Trans women can't sell a fantasy." Luckily, there's a happy ending to this story: her pop-up store "will be selling the fantasy highlighter shade in my palette right next door."
She is photographed hugging her mom in the first two photos of the post. Swiping right, you'll find a video of her mother crying tears of happiness. "You need to make a waterproof mascara," she said. Whatever Nikita decides to do next, we're sure it will be just as legendary . . . though her fans might agree with us when we say a Dragun Beauty waterproof mascara wouldn't be a bad next move.
Nikita Dragun Announces Her Dragun Beauty Pop-Up Shop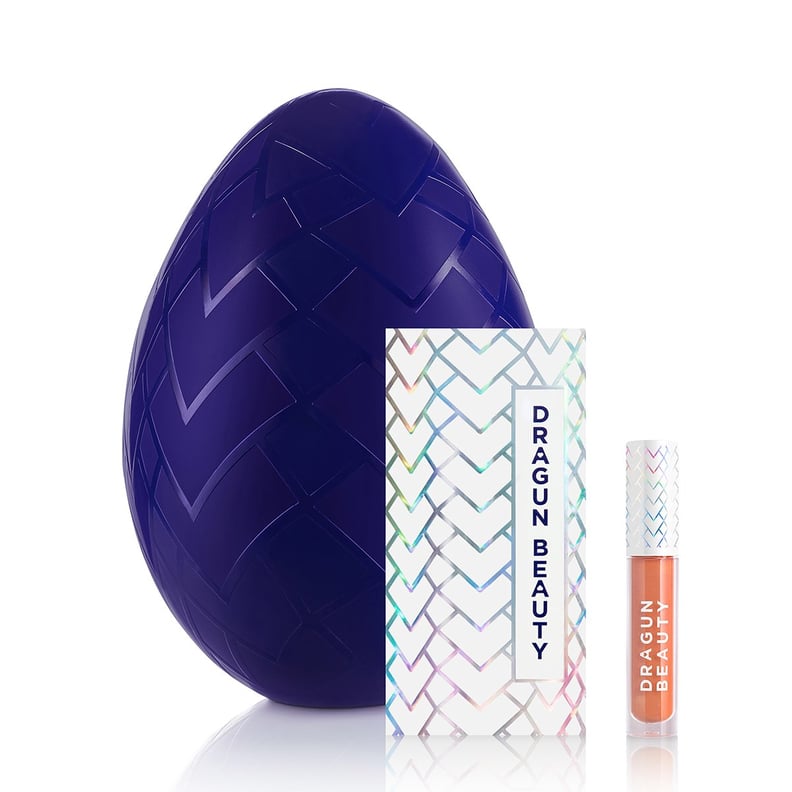 Dragun Beauty DragunEgg TRANSformation Kit
Dragun Beauty Face Pressed Powder Palette
Nikita Dragun's newest launch, the Dragun Beauty Face Pressed Powder Palette, will be available on the brand's website on Oct. 7.