Normani Spilled All the Deets on Her Sultry, '90s-Inspired "WAP" Beauty Look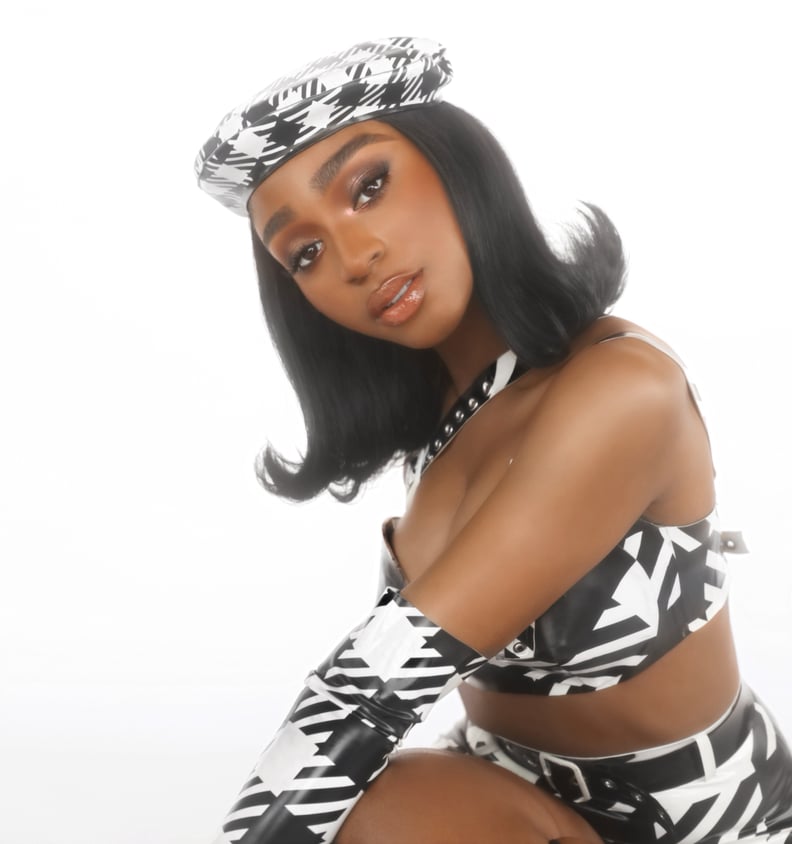 Courtesy of Blair Caldwell
Courtesy of Blair Caldwell
As POPSUGAR editors, we independently select and write about stuff we love and think you'll like too. If you buy a product we have recommended, we may receive affiliate commission, which in turn supports our work.
Cardi B dropped her latest single, "WAP" featuring Megan Thee Stallion, on Aug. 6, and we're still not over the music video. The entire thing is a banger, from the steamy track itself to the epic beauty moments and the surprise celebrity cameos that pop up throughout the trippy funhouse set. When Normani appears on screen dancing in a full-houndstooth matching outfit, we think we can all agree: they gave it everything they've got.
While it's hard to catch a glimpse at Normani's full makeup in the music video, POPSUGAR got an exclusive close-up look at her amazing eyeshadow moment using the new Urban Decay Stoned Vibes Palette. Here, she explained firsthand what it was like working on "WAP."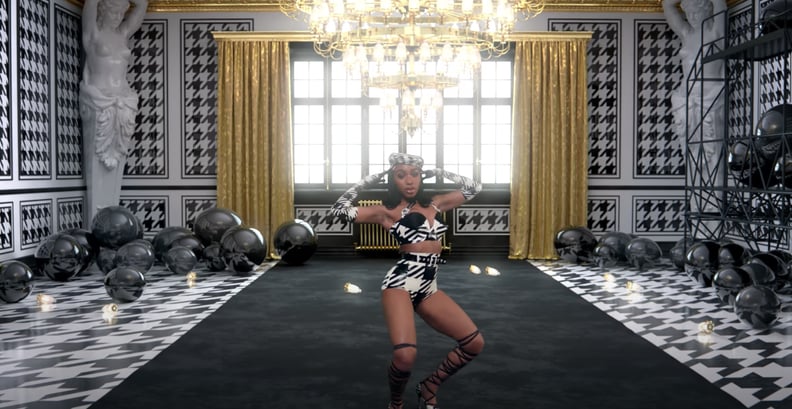 With Normani, Kylie Jenner, Rosalía, Mulatto, Sukihana, and Rubi Rose involved, alongside Cardi B and Megan Thee Stallion, you could feel the girl power oozing from the screen — and that's exactly what they were going for.
"I have always been such a champion for all women, both inside and out of the music industry," Normani told POPSUGAR. "We're so multifaceted and have so much to offer. I'm all about female empowerment, which is everything that this moment stood for, and I was humbled to be a part of it."
"There is such a double standard when it comes to women showcasing their sexuality, and I want to change that."
But aside from being able to work with a team of badass women, Normani was really excited to be part of the project because of what it stood for: "I'm all about femininity and embracing sexuality," she said. "I feel like there is such a double standard when it comes to women showcasing their sexuality, and I want to change that. If we put ourselves out there, it can oftentimes be portrayed as distasteful or in a negative light, when really it's a beautiful exhibition of empowerment. Let's change the dialogue. Erase judgment, increase support, and empower women."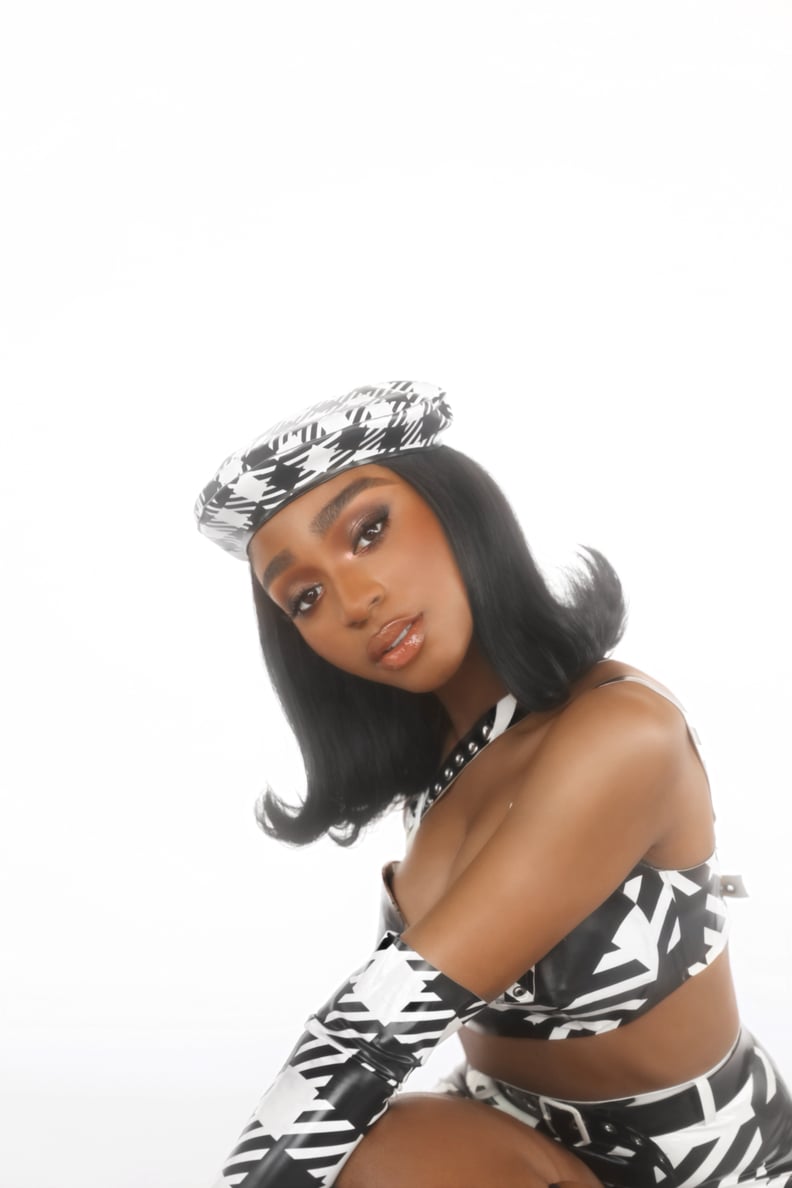 With that in mind, it should come as no surprise that Normani's beauty idol is Rihanna. "Not only is she daring and willing to try out any beauty look (and never fails to pull it off), but she fearlessly turned her passion in the beauty space into an enterprise," Normani said. "I always look to her for inspiration and admire the way she uses makeup as a form of self-expression."
For the "WAP" music video, she wanted to put her own sexy twist on Clueless, which is how she landed on this '90s-inspired ensemble and soft glam. "My stylist Kollin Carter and I were going for a houndstooth theme with the overall aesthetic," Normani said. "Kollin had an Azzedine Alaïa reference that he had been wanting to re-create from their 1991 collection — I couldn't be happier with how it was executed."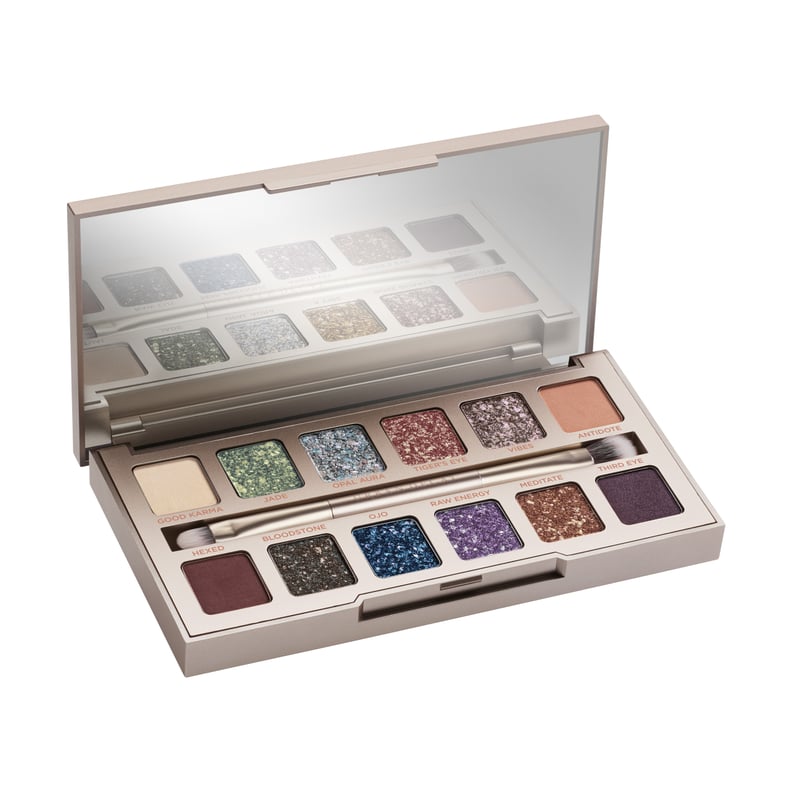 For her beauty look, Normani's makeup artist Rokael Lizama used the shades Hexed Third Eye and Mediate from the Urban Decay Stoned Vibes Palette for a soft, defined eye with a pop of color to her inner corner.
Normani disclosed that her usual beauty vibe is very minimal, but when she does wear a full face of makeup, it's important to her that the products feel good on her skin. "It's really important to me that my makeup is light and airy, both in look and feel," she said. "My skin is super sensitive, so I need to use products that let my skin breathe."
As for the latest trends, she's much more inclined to let her mood determine her look than the latest fad. "I'm really adamant about making sure my makeup matches my mood, energy, and overall look," Normani said. "I love to change things up and wear bold, bright colors on my eyes to add that extra flair."