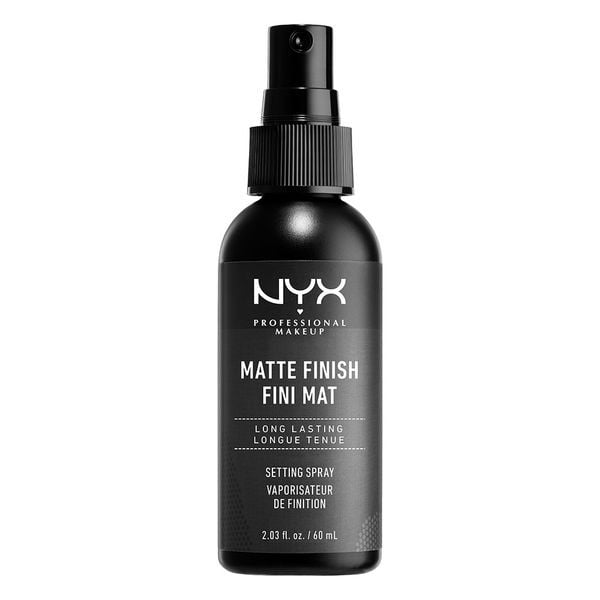 It's common for makeup brands to claim products are "smudge-proof," "makeout-proof," or "lunch-proof," but what about "hospital-proof"? According to a dramatic Ulta customer review of NYX Matte Finish Makeup Setting Spray ($8), this drugstore fan favorite will hold up to rain (impressive), getting hit by a car (whoa), and spending hours in the ER (girl, are you OK?).
As an anonymous customer known only as Sophia wrote in her Ulta review titled "I was hit by a car (this is true)," the spray managed her makeup during one very eventful day that included getting caught in a storm, then hit by a car, and then driven in an ambulance to the hospital.
After spending "hours" getting medical frickin' attention, Sophia's story didn't end with her discharge. That's because, after all that, she still had to take off her makeup — the setting spray was that good. "If this setting spray can survive being hit by a car, then that's all the proof I'll need and I'll definitely be buying it," she wrote. Hardcore.
While we truly hope you never end up in the hospital, if you do find yourself in another extreme situation, know you can count on this setting spray. At just $8 a bottle, it's a small price to pay for looking cute in the ER and maybe falling in love with a hot doctor like your mom always wanted you to. Or, at the very least, it will last you through a sexy Grey's Anatomy scene, which is the next best thing.