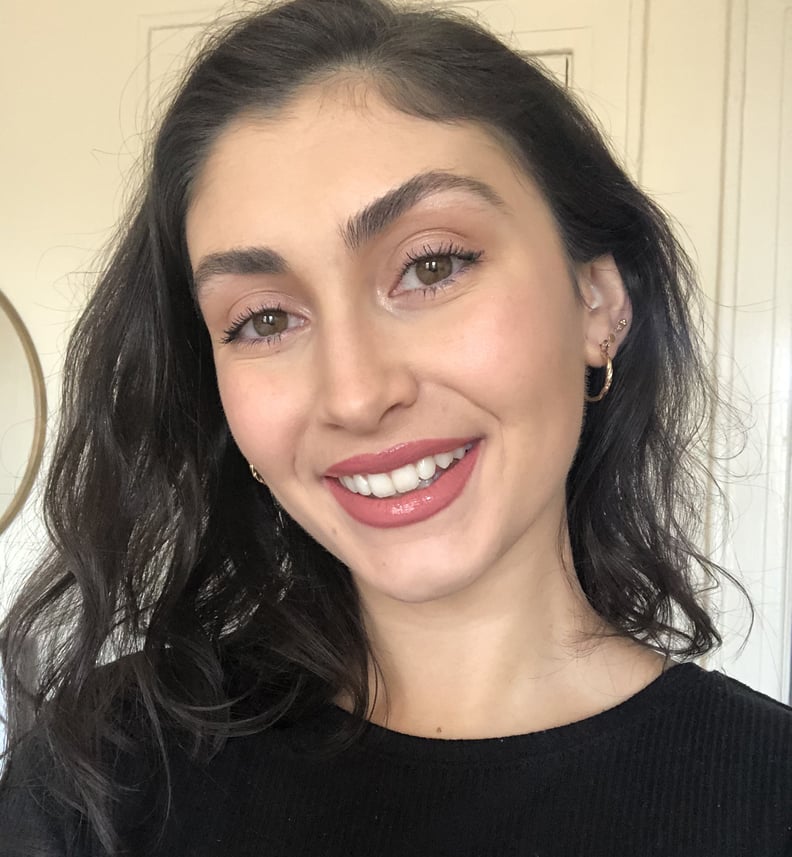 POPSUGAR Photography | Jessica Harrington
POPSUGAR Photography | Jessica Harrington
As POPSUGAR editors, we independently select and write about stuff we love and think you'll like too. If you buy a product we have recommended, we may receive affiliate commission, which in turn supports our work.
If I had a dollar for every time I discovered a new product on TikTok, I'd have enough money to actually afford all the amazing products that appear on the platform. The most recent thing that sparked my interest on my For You feed was the NYX Professional Makeup Shine Loud High Pigment Lip Shine. The video posted by Stephanie Valentine of @glamzillaxo showed her applying the new, two-sided lip product and then immediately doing a color transfer test to show its smudge-proof abilities. I was amazed and couldn't wait to try it.
I only recently became a lip gloss gal — like, maybe the year before the pandemic started. (Before that, I exclusively wore lipstick or lip balm.) Ironically, I would become a fan of the high-shine finish right as face masks were introduced, and unfortunately wearing a face covering pretty much rendered wearing lip gloss impossible, unless you're OK with a gooey mess on the inside of your mask. Because of this, I've been relying on long-wear lipsticks and stains for the last year, but I'd be lying if I said I didn't miss my glosses. The NYX lip shine gave me some hope.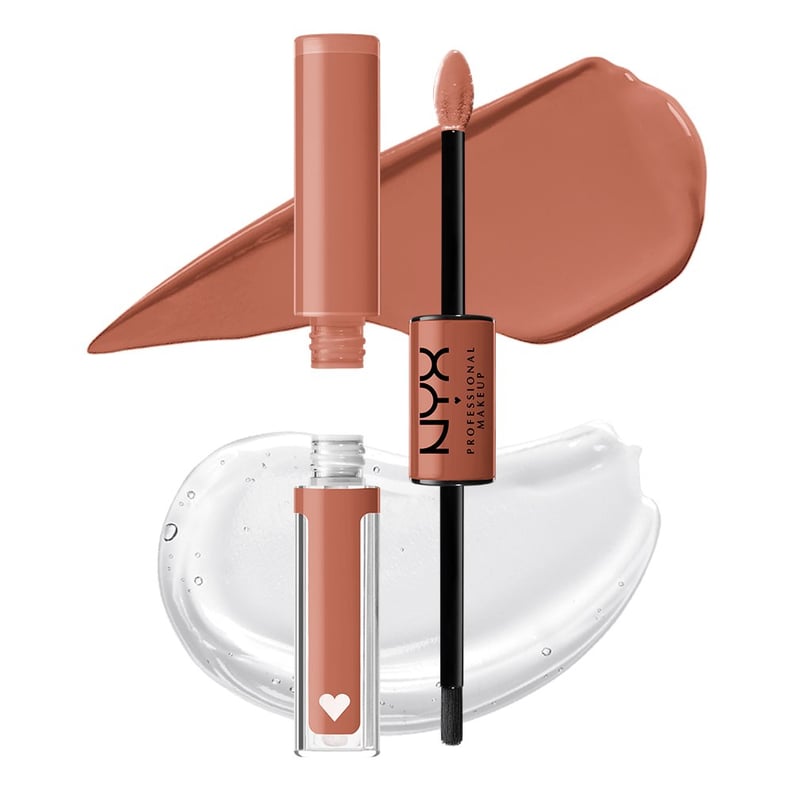 I opted for the shade Cash Flow. The product description boasts 16 hours of no-transfer wear with an ultra-glossy, glass-like finish. First, you apply the lipstick pigment side, let that dry for 90 seconds, and then top it off with the gloss side. Because I'm a rule follower, that's exactly what I did. The doe-foot applicator of the lip color side has a nice point to it which allows you to get a precise application and the formula itself is so intensely pigmented that you only need one swipe. The clear gloss side has a brush applicator and is incredibly smooth but not sticky.
After layering the gloss, I let it sit for another minute before I dared to touch it. Even after that time passed the gloss still felt wet — it doesn't really "dry" down like many other long-wear lipsticks. At this point, I was feeling a little nervous about how the transfer test would go but I grabbed a napkin and just went for it.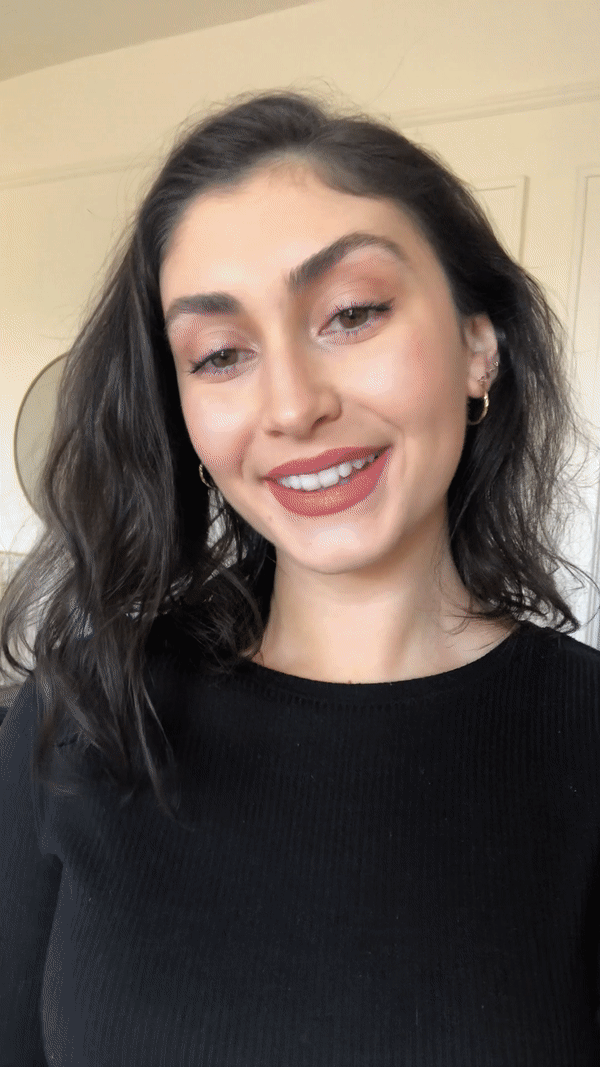 Shocked doesn't even begin to cover it. A tiny bit of the gloss came off on the napkin but not much at all; my lips still had a shiny finish to them and absolutely zero lipstick pigment came off. I kept blotting and blotting to check again, but the proof was in the white-as-snow napkin. To really put the abilities of the lip shine to the test — and because it was lunchtime — I even ate a burrito with the lip product on and it looked exactly the same when I finished.
I shouldn't have been surprised that the NYX Shine Loud High Pigment Lip Shine ($12) worked as well as it did — the brand makes amazing lip products that I've been using since high school — but I was, and still am, impressed.