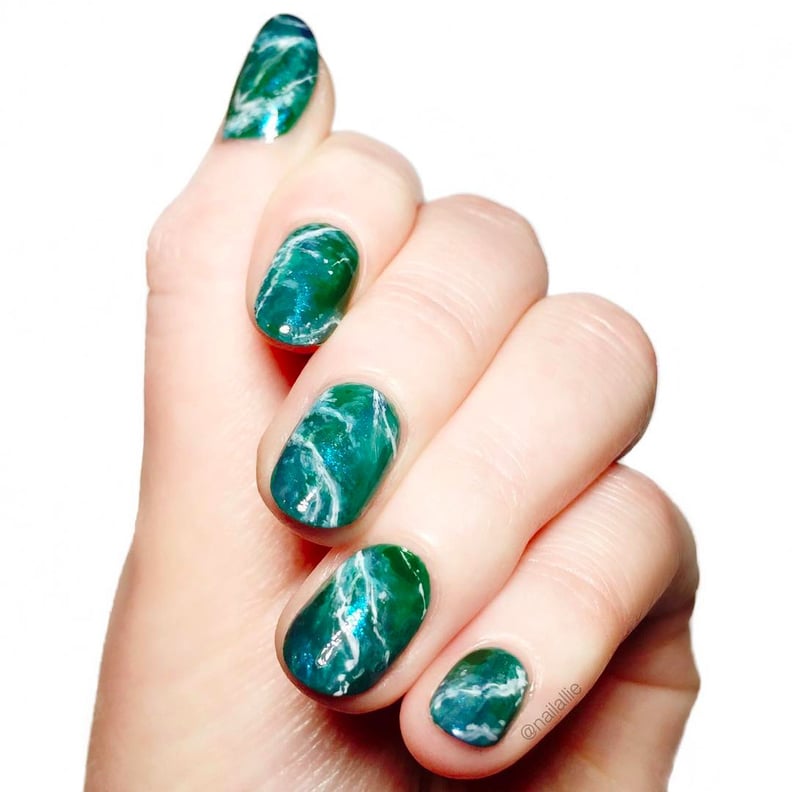 Let's be real, everything about marble is beautiful, particularly manicures. Talented nail artists have taken marble and rose quartz nails and given them a Summer upgrade using blues and greens. The manicures have been flooding Instagram, and trust me when I tell you you'll fall in love with the marble effect all over again.
To DIY these nails at home, use your choice of base nail polish color, then add random lines of white and layer this up with the base color to create the marble effect. You can also achieve this mani by painting polish onto the nail and slightly removing with acetone to create make a faded marble look. You can also add sparkle polish and gold foil for a summery extra. The best part about marble nails is that they are all about pretty colors and random placement, so you definitely don't have to be a pro to try this mani out.
Read on to see some of our favorite ocean-inspired marble nails to inspire your next manicure.