I Got the Octopus Haircut That's Trending: See the Photos
I (Accidentally) Tried the Viral Octopus Haircut, and I'm Glad I Did
As POPSUGAR editors, we independently select and write about stuff we love and think you'll like too. If you buy a product we have recommended, we may receive affiliate commission, which in turn supports our work.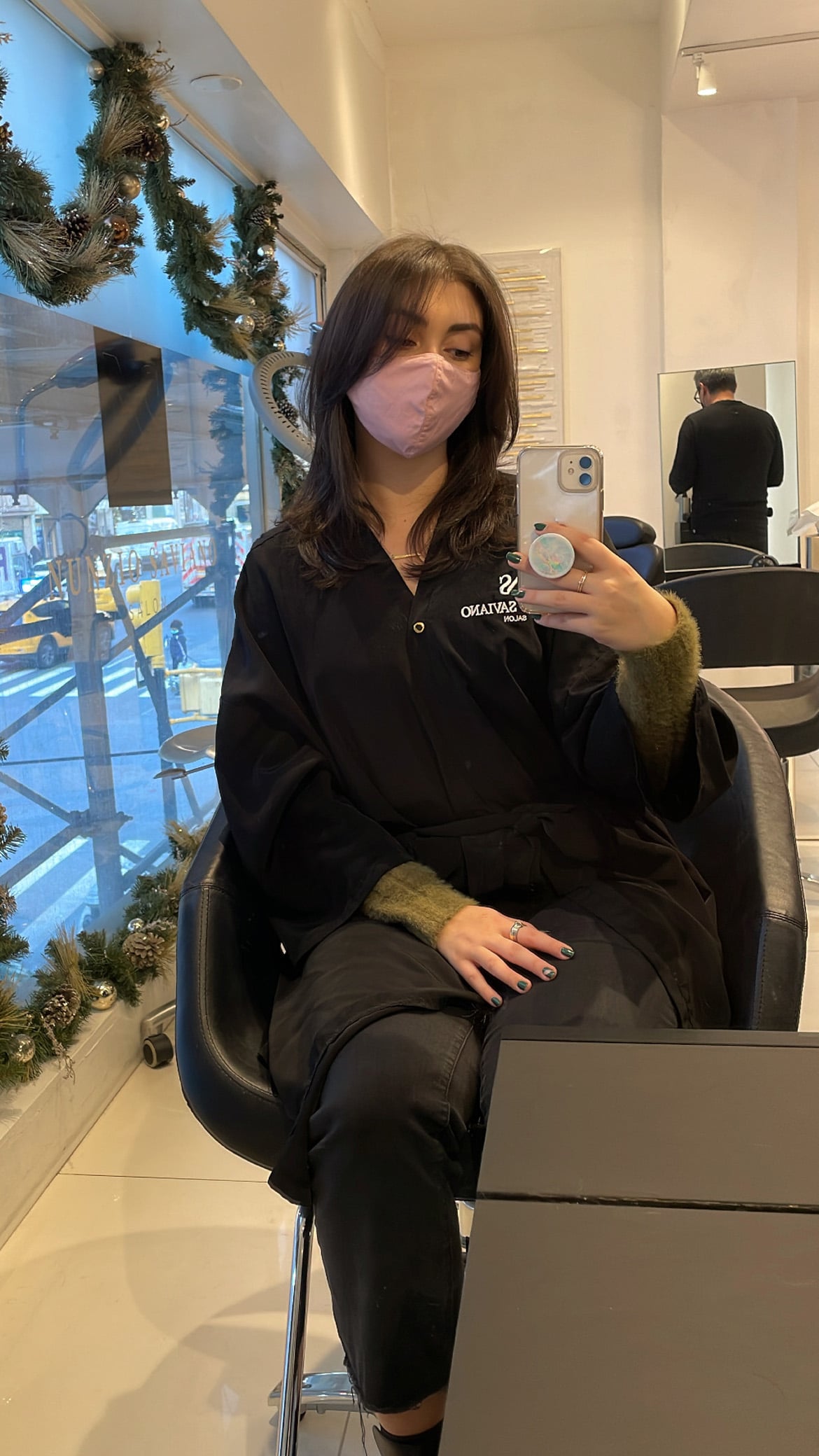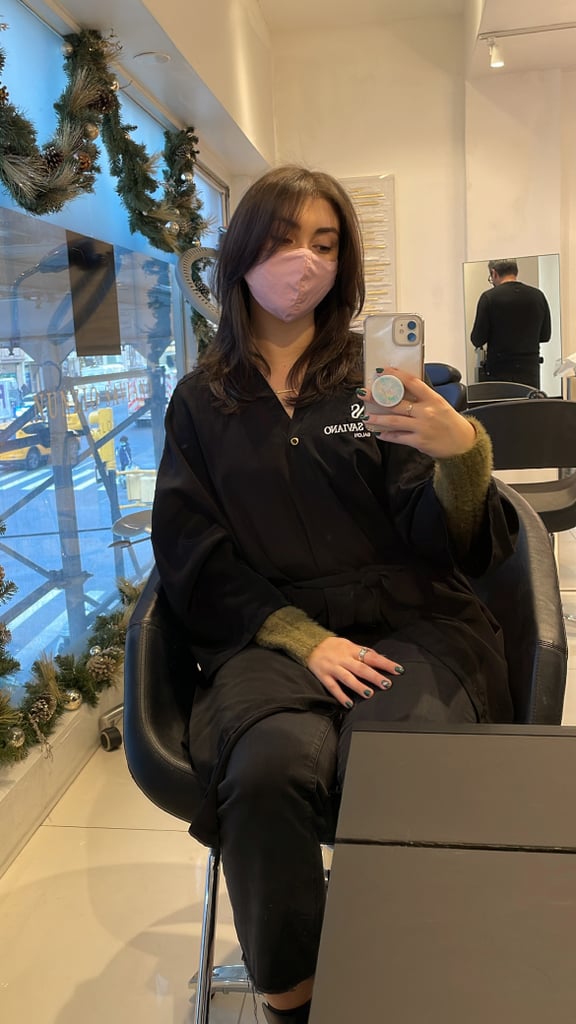 During a recent haircut appointment, our editor got the social media-famous octopus haircut.
The trend is a new iteration of the shag haircut that's heavily layered and medium-length.
See photos of the new hairstyle both professionally styled and air-dried.
I didn't mean to get the octopus haircut. When I stepped into the hair salon just before the holiday, I thought I just needed a much-needed trim and overall reshaping. It had been about five months since my last cut and my once subtle, face-framing curtain bangs had all but blended back into the rest of my hair. I paid a visit to Nunzio Saviano, celebrity hairstylist and owner of NYC-based Nunzio Saviano Salon, and asked him to bring back my bangs, keep the length in my hair, and add more layers to restore movement and shape to my style. He got to work without any further questions.
My appointment took about an hour and when it was finished, I was left with a bouncy shag haircut that had "a ton of layers," to quote Saviano, and cheekbone-grazing bangs. I loved the style and went back to my home office (which is really just a desk in the corner of my bedroom) and started my workday. It wasn't until I started working on a story on a new, popular haircut trend — you can probably guess which one — that it dawned on me: that is exactly what I just got.
As Darren Bain, lead stylist at Taylor Taylor London, previously told POPSUGAR, the octopus haircut trend is "less sea-creature and more stylish shag." It's kind of like today's version of "the Rachel" haircut. "The cut is a heavily textured look that uses shorter layers on the top of the head, critically maintaining length and volume, while thinner, longer lengths of hair are styled from underneath," said Bain.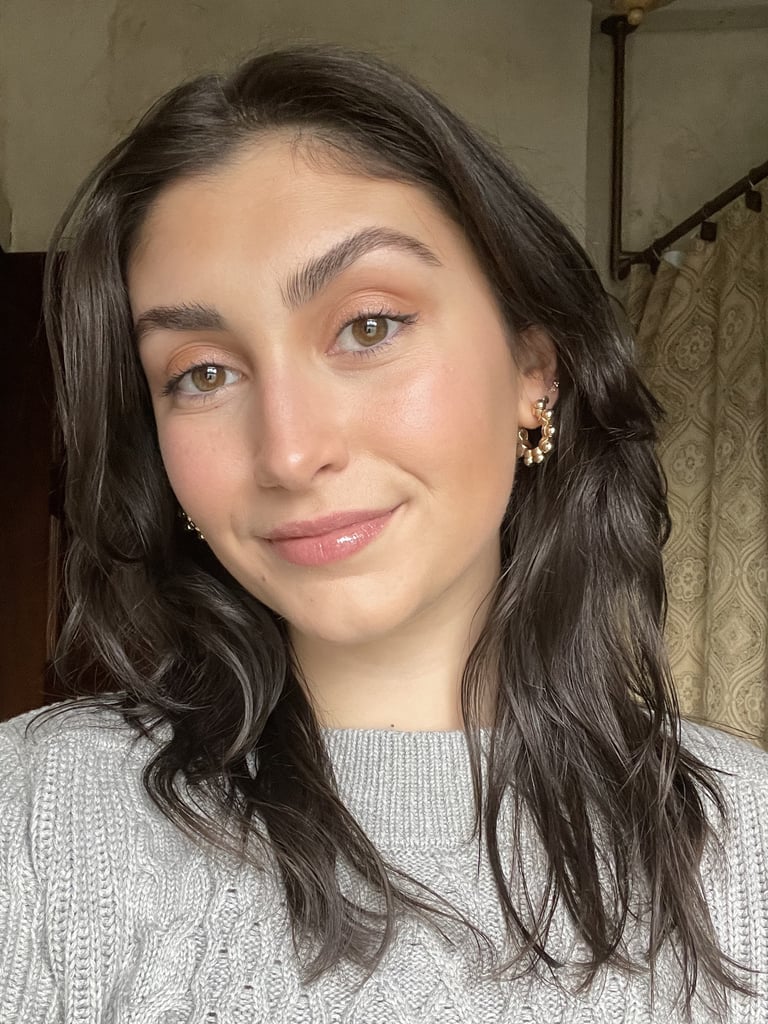 Short layers? Check. Thin, longer lengths of hair underneath? Double check. I had more or less gotten an iteration of the octopus haircut — and I loved it. As I always do when I go to the hair salon, I didn't ask Saviano for a specific trend, I just trusted his expertise (something I highly recommend doing if you're open to it). As it turns out, my medium-length, naturally wavy hair lends itself nicely to the modern shag hairstyle, allowing lots of room for movement, which is always my goal. (Although I have a lot of it, my hair is very fine and I don't like when it lays flat on my head.)
At Saviano's salon, he styled my hair in a sleek blowout using the Aloxxi Volumizing Whip ($19) for extra body (which I loved). Since then, I've been air-drying my hair and it gives me a more laidback, casual look (something I also love). It's nice that the octopus haircut is versatile and doesn't require styling to look good. Sometimes the best haircuts are the ones you don't plan on.
Image Source: POPSUGAR Photography / Jessica Harrington