Olympic Beauty Rules and Regulations For Gymnastics Team
For Gymnasts at the Olympics, There's a List of Beauty Rules and Regulations They Must Follow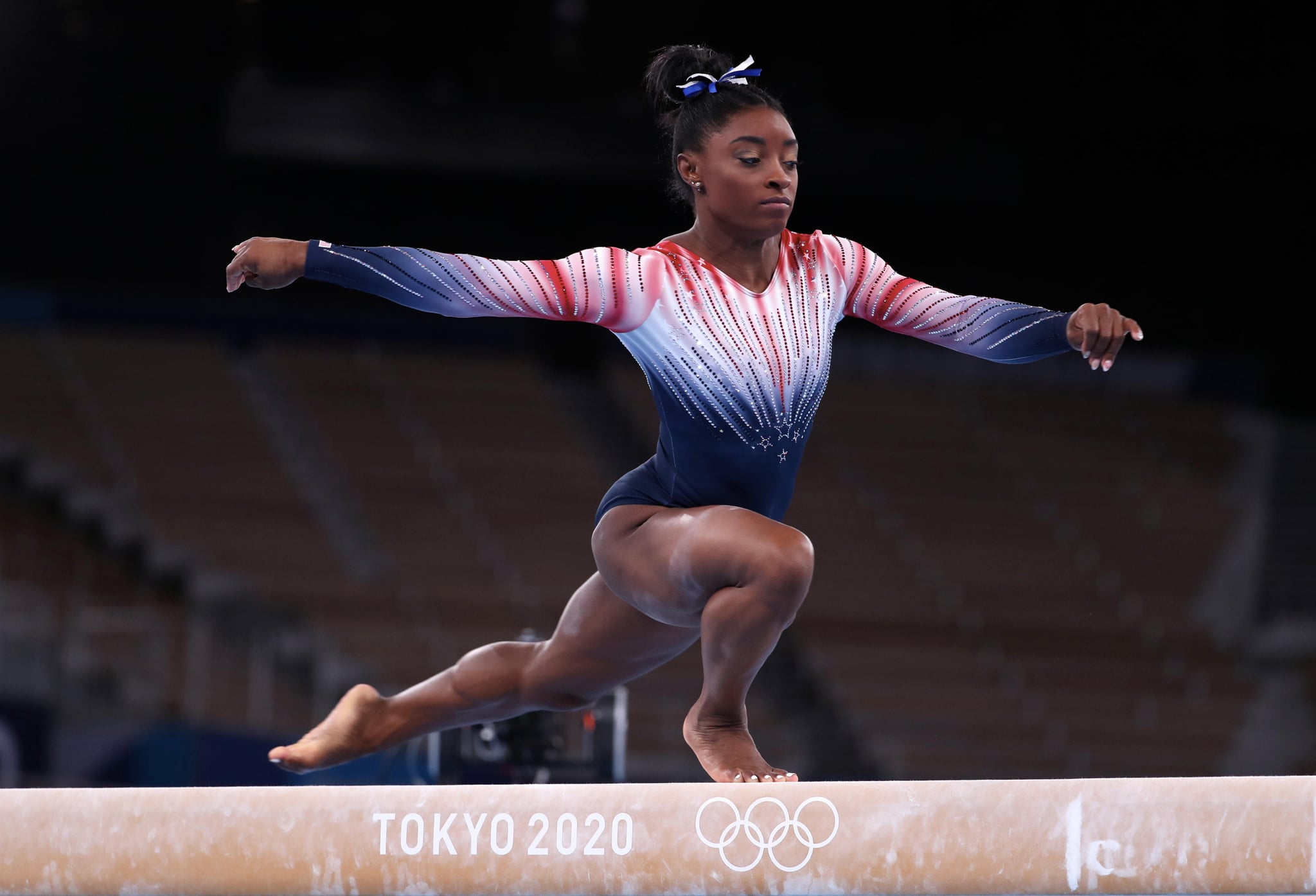 Image Source: Getty / Xavier Laine
When it comes to gymnastics, the judges at the Olympics score on more than just gravity-defying flips and sticks. In order to get the gold, judges look at every little detail — down to the gymnasts' nails and the way they wear their hair.
Every sport in the Olympics has its own set of beauty rules and regulations that the athletes must adhere to, some being more strict than others. These rules are set forth ahead of the competition by various associations and organizations. Everything from piercings to makeup to manicures is considered, and if any of the rules are broken, competitors could risk losing valuable points that could ultimately cost them big.
In gymnastics, the National Women's Program Committee has specific regulations on hair and jewelry. According to the USA Gymnastics Women's Program: 2020-2021 Rules and Policies, hair is to be "secured away from the face so as to not obscure her vision of the apparatus." Hence why you'll see your fair share of buns and ponytails on the beam.
Jewelry is also mentioned in the rulebook, specifically earrings. Athletes are allowed to wear a stud in each ear but "all other piercing should be removed, not just covered with tape or Band-Aids." (This one probably has to do with safety, as you don't want to be flipping and run the risk of your dangly hoops getting in the way.)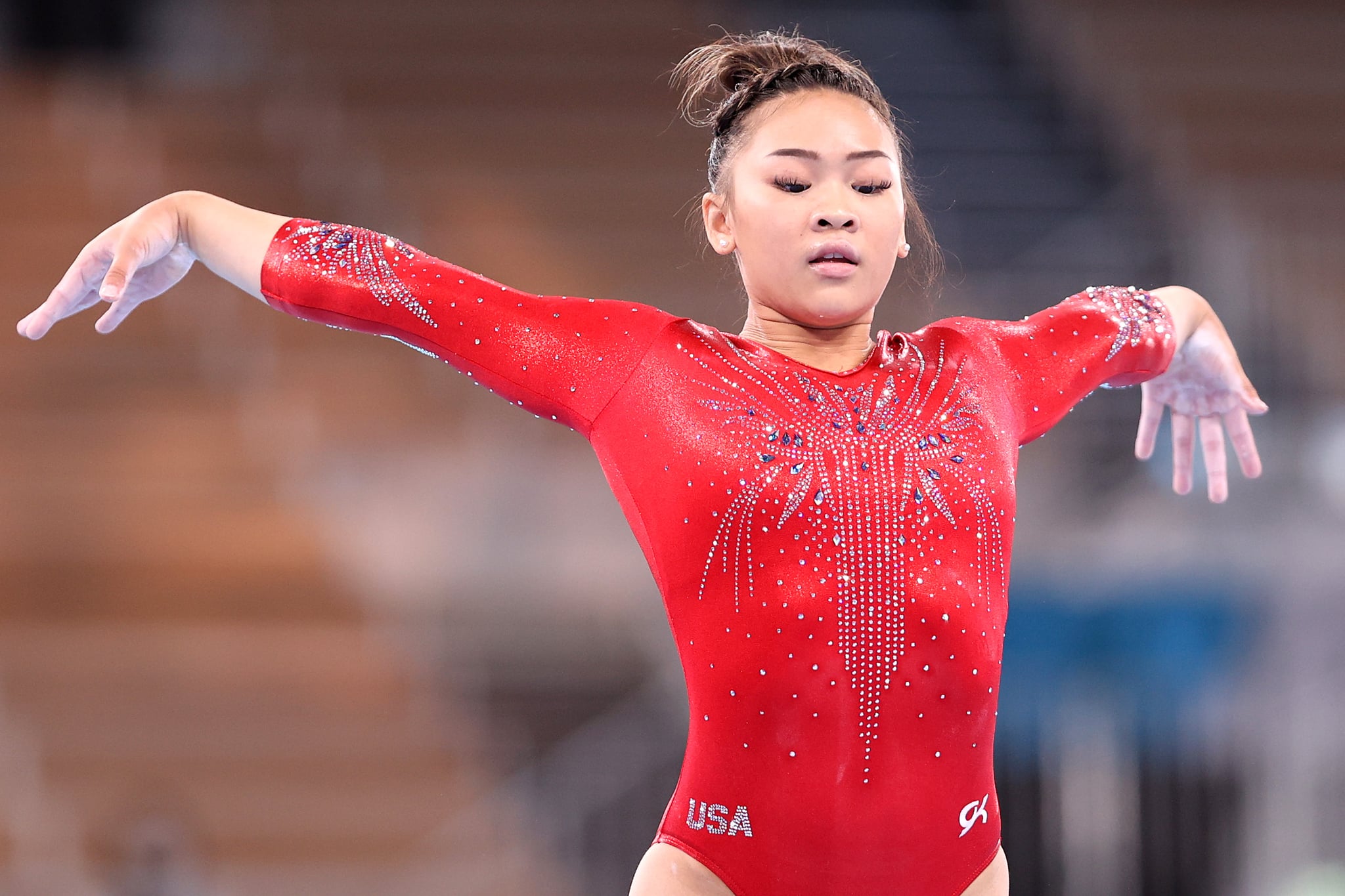 Image Source: Getty / Elsa
Regulations on makeup, on the other hand, are a bit more relaxed, though not entirely absent. While winged eyeliner and some light eyeshadow are in the clear, it's probably best to keep it simple. That goes for manicures, too. Team USA gymnasts Simone Biles and Sunisa Lee have both proven they love a good nail-art design, but the way they wear them has to be within reason. Flashy nails that could distract the judges from the routine being performed are not allowed. Luckily, that didn't stop Biles or Lee from finding the sweet spot with their minimal yet still very festive manicures (see: Biles's red, yellow, blue, green, and black double french manicure and Lee's Olympic ring nail art).
But the recommendations for how gymnasts should look don't stop there. Be it due to social pressures or an unspoken mandate, body hair also appears to be a no-no at the Olympics. While swimmers shave to improve their speed, a comment in the rulebook about gymnasts needing to be "well-groomed" may pertain to waxing and shaving.