Every editorial product is independently selected by our editors. If you buy something through our links, we may earn commission.
The first three episodes of Hulu's new series, Only Murders in the Building, starring Selena Gomez, Steve Martin, and Martin Short, officially hit the streaming platform on Aug. 31, and if you haven't already watched every minute, you're probably thinking about checking that off your to-do list ASAP.
The show unpacks a gruesome murder that occurs in the Upper West Side apartment building of Mabel (Gomez), Charles (Martin), and Oliver (Short), but the trailer makes it very clear that this comedy series is just as full of killer outfits (we're still not over that orange fuzzy faux-fur jacket) and trendy makeup as it is mysteries.
Ahead, the show's makeup department head dishes on the inspiration for Mabel's character, the products used on all of the actors, and her secret to TV-ready skin.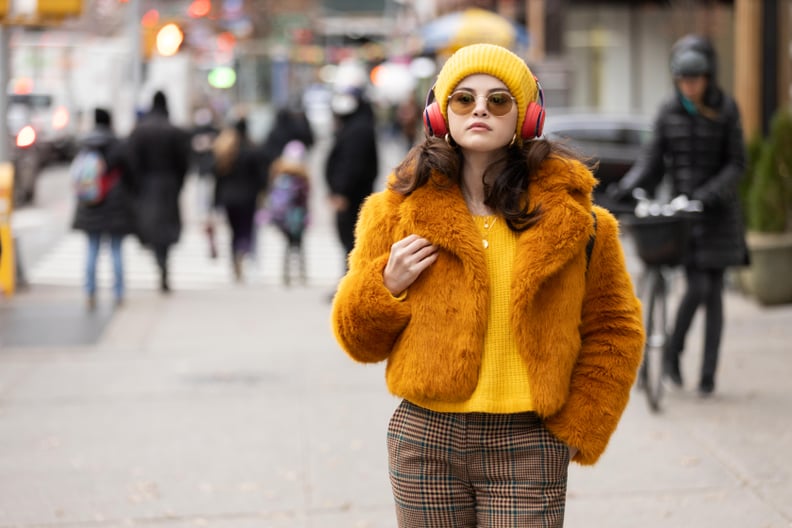 The Beauty Inspiration Behind Selena Gomez's Character
It might be hard for some to separate Gomez's character Mabel Maro from her real life persona and the show knew that would be the case, so they embraced it. "I kind of pulled Mabel's look from Selena because she is such an icon," makeup department head Jackie Risotto told POPSUGAR. "I really dove deep [and took] in all of the different looks she's had with makeup and hair and whatnot and pulled from that." But Risotto didn't want to replicate Gomez's look in real life to a T — she just wanted that to inspire Mabel.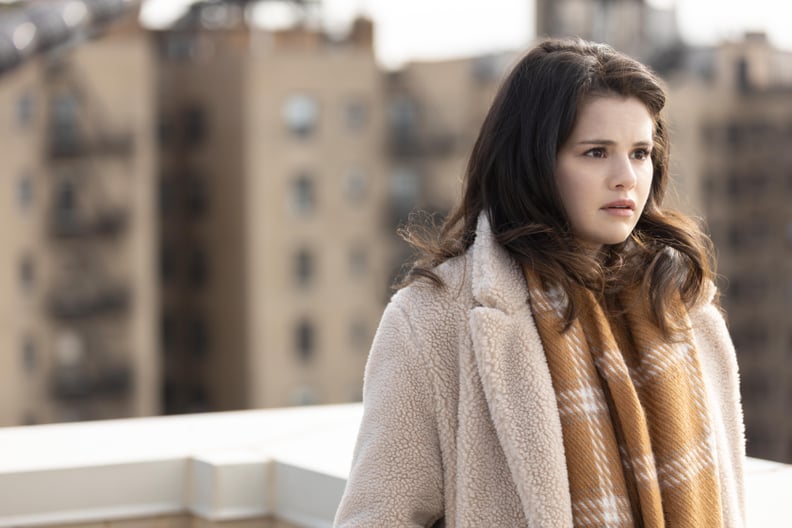 How Mabel's Character Progression Is Shown Through Makeup
At the beginning of the series, you might notice that Mabel is very minimalist with her hair and makeup. "We didn't want to do anything too over the top because we were kind of playing with her character and wanted to show that character development as the series progressed," said Risotto. "This wasn't a girl that was waking up every day, getting ready, and putting herself really together to look perfect."
However, as the series progresses, you'll notice that Mabel starts experimenting more with her appearance. "Mabel begins to kind of find herself and reclaim her purpose and her confidence," she said. "We tried to tell that story through her makeup. She's getting up in the morning, she's putting on her eyeliner, she's going to work, she's doing what she has to do."
As Mabel became more confident, Risotto "bumped up her look" with eyeshadow, eyeliner, vibrant lip colors, and heavier blush — specifically the Stay Vulnerable Melting Cream Blush ($21) from Gomez's makeup line. "It's so well pigmented and you can really build, so you could give a light little flush on the cheeks or you could really pop it up and give it a more vibrant look."
Makeup Trends to Look Out For In Only Murders In the Building
The beauty of a show set in present-day is you can pull makeup trends from social media (just look at shows like Euphoria and Generation. Risotto searched around for the latest and greatest makeup trends to include in Mabel's look and the one that won her over was color.
"We're seeing a lot more peaches and pink when it comes to shadows," she said. "I was able to bump up her eyes and give them more of a peachy, pink-ish kind of look, which was more trendy than just your basic neutral eye."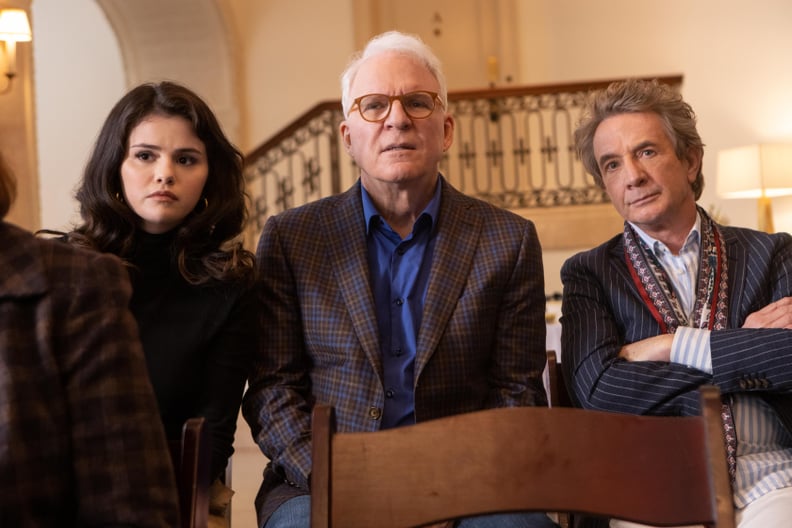 The Products That Everyone Wore in the Show — Even Steve Martin
Gomez wasn't the only one to take a seat in the makeup chair. Martin and Short both underwent a bit of a makeover, albeit small, to get them camera-ready. "I used Rare Beaty products on almost everybody that came through makeup, [specifically] the Liquid Touch Weightless Foundation ($29) and Liquid Touch Brightening Concealer ($19)," said Risotto. "It's got great coverage, it looked great on camera."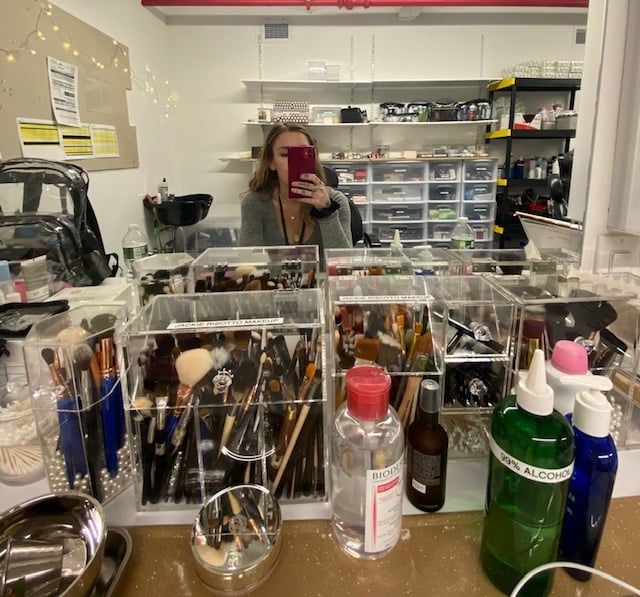 The Beauty Secret Behind Everyone's Perfect-Looking Skin on Camera
Cameras pick up everything but Risotto had a secret for ensuring everyone looked TV-ready — even while filming in the streets of New York City. "What I do in the morning when I'm applying foundation — especially during the wintertime, everybody's faces tend to be a little dry — is spray my blenders with rosewater." She'd then use that damp makeup sponge to apply the foundation directly onto the face. "It adds just a touch more moisture and gives a little bit more of a dewy luminescent glow to the skin."