Ouai Just Dropped 2 New Body Products That Are Both Ridiculously Luxurious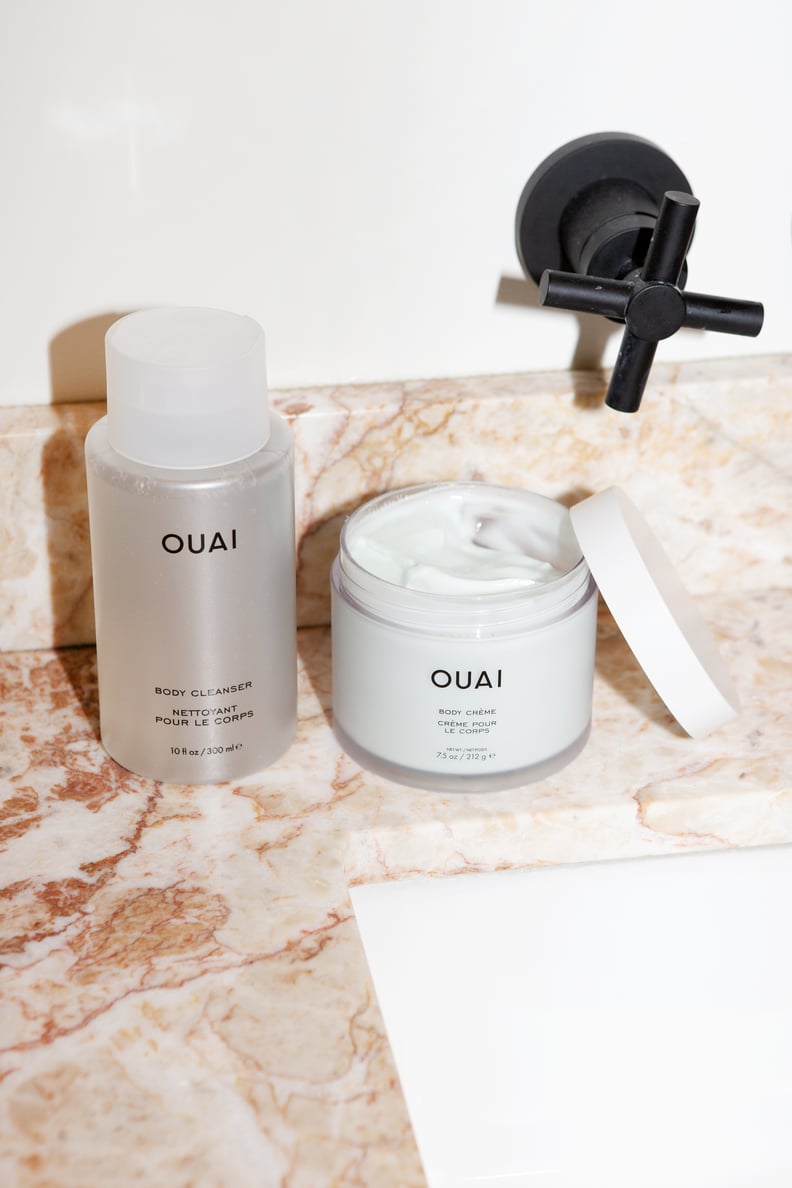 Courtesy of Ouai
Jen Atkin is officially leaning into body care. The hairstylist and beauty entrepreneur has dabbled in the category before, launching a scrub that could be used on the scalp and the body, a shine mist you could spritz on your hair and your skin, and of course a line of fragrances that had fans going crazy in both the US and the UK. But now she's bursting into the body category with two new products that drop on Oct. 3 and are only meant to be used from the neck down — the Ouai Body Cleanser and Ouai Body Crème — and we got a sneak peek of the beautifully scented duo.
The new Ouai Body launches are packaged similarly to the rest of her line — the jar of the Body Crème reminiscent of her perfumes bottles, the bottle of Body Wash looking like a squatter, wider version of her shampoos. Both feature the minimalist labels and blocky font that have made Atkin's product line not only incredibly chic looking but also so desirable — especially among beauty editors and influencers.
Another exciting feature of this launch are the two new scents Atkin developed for the Crème and the Cleanser. "Both the cleanser and the creme have brand-new scents from Ouai," Atkin told POPSUGAR. "They are just as sophisticated and addictive as our other signature fragrances, but they're a bit lighter and fresher, so they can be layered without our other scents." In fact, I'm keeping my fingers crossed that Atkin decides to eventually launch these two scents in perfume form. I want to bathe in them literally, figuratively, and in every way possible.
Atkin promises that both products are good for all skin types. "They have been tested and are safe for the most sensitive skin," she added. Keep reading to get a closer look at the Ouai Body Cleanser and Crème, more details about the scents and formulations from Atkin herself, and my honest thoughts after trying them.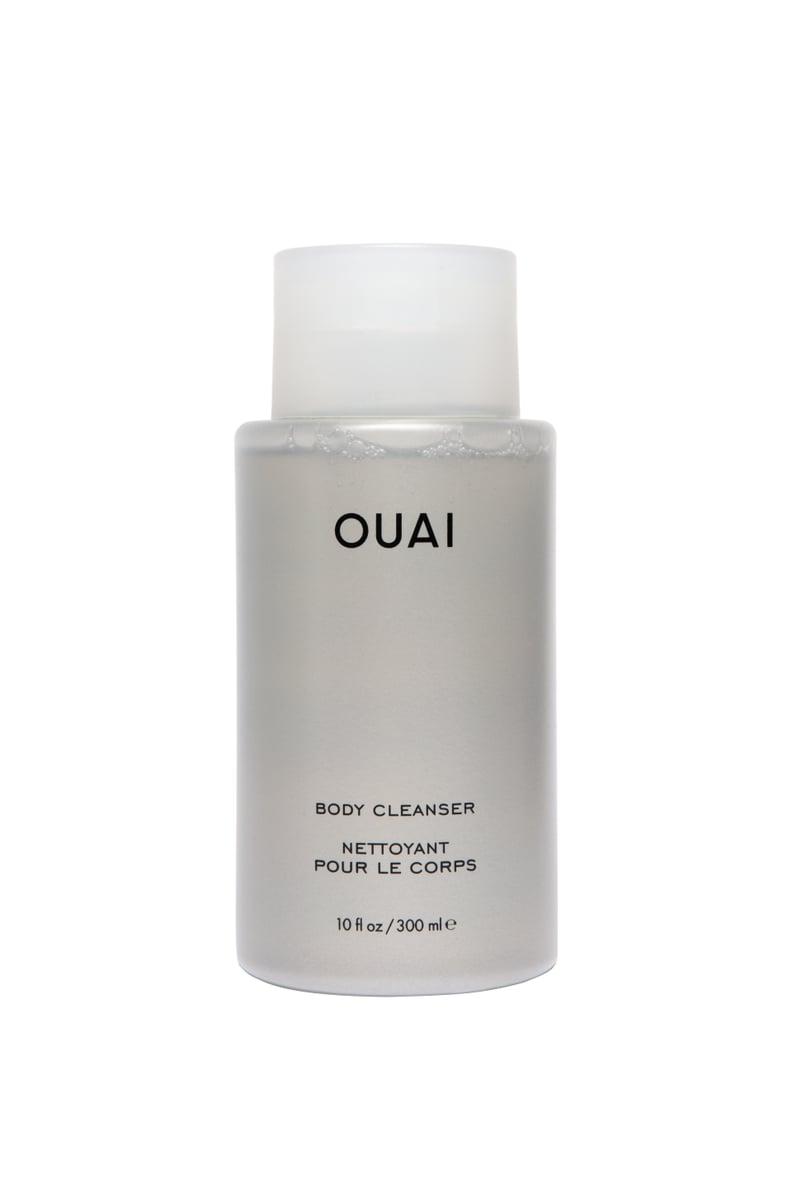 Ouai Body Cleanser
"This is a magical body cleanser that gently cleanses and hydrates your skin," Atkin told POPSUGAR. "It has probiotics to balance skin and an amazing citrusy scent that will give your mood a boost, even on your most exhausted mornings." In addition to lactobacillus ferment (the probiotics Atkin mentioned), the formula also contains jojoba seed and rose hip oils.
After trying out the Ouai Body Cleanser ($28), I can attest to its invigorating claims. It's no shot of espresso, but it does help wake you up a bit, and it smells so good that I just wanted to keep washing myself with it.
The Body Cleanser looks smaller than most bottles of body washes we're used to picking up at the drugstore, but the formula is so rich and suds up so well, you really don't need much to get a good wash. I brought it with me to an overnight stay at a hotel where I didn't have my shower pouf (yes, I know, they're neither sustainable nor hygienic, but I just can't quit them, and I do replace them often), and I used way less than I normally do when I'm forced to lather up in the shower with my hands.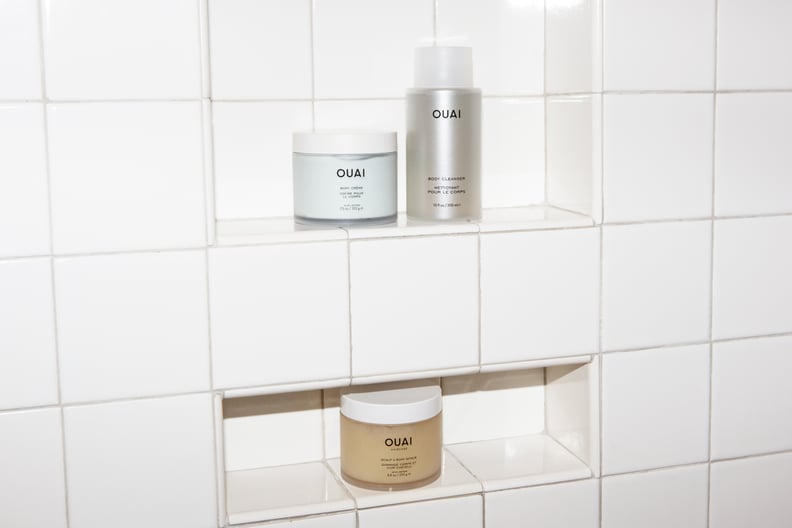 The scent of the Body Cleanser is called Dean St, perhaps making a reference to the famed street in London's Soho neighborhood. It's incredibly light and refreshing — thanks to a mix of citrus notes — but also has a sparkly sweetness to it due the addition of apricot, magnolia, and muguet (Lily of the Valley). A hint of musk also adds a seductive, skin-scent quality to it as well.
Ouai Body Crème
When I first dipped my fingers into the Ouai Body Crème ($38), post shower, I was convinced that it had a sorbet-like texture, it's that silky and lightweight. But once I began slathering it over my arms and legs, I realized just how rich and moisturizing this cream is. "The Body Crème is a super lux and hydrating creme with a whipped texture," Atkin said of the formula that contains a trifecta of heavy-hitting ingredients: cupuaçu butter, coconut oil, and squalene. "It will you give your skin softness and a healthy glow. It goes on buttery thick but melts into a velvety finish." What I especially liked about the formula is that while it felt superhydrating, it didn't leave my limbs feeling slimy afterwards.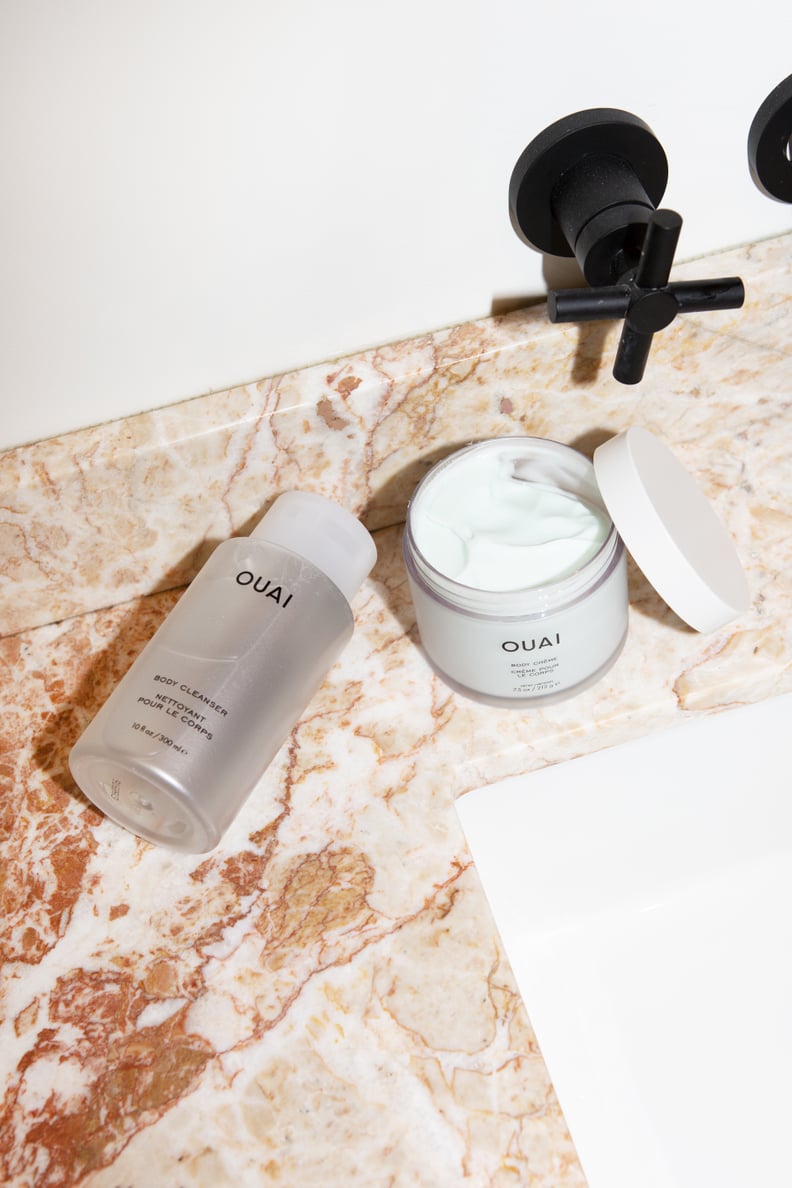 The Crème features Atkin's new Shibuya scent, which can best be described as clean and slightly powdery (which threw me off at first), but I actually like how it smells on my skin better than how it smells in the jar. Once it dries down, the warm and musky notes start to reveal themselves, and the powdery violet just vaguely lingers in the background.