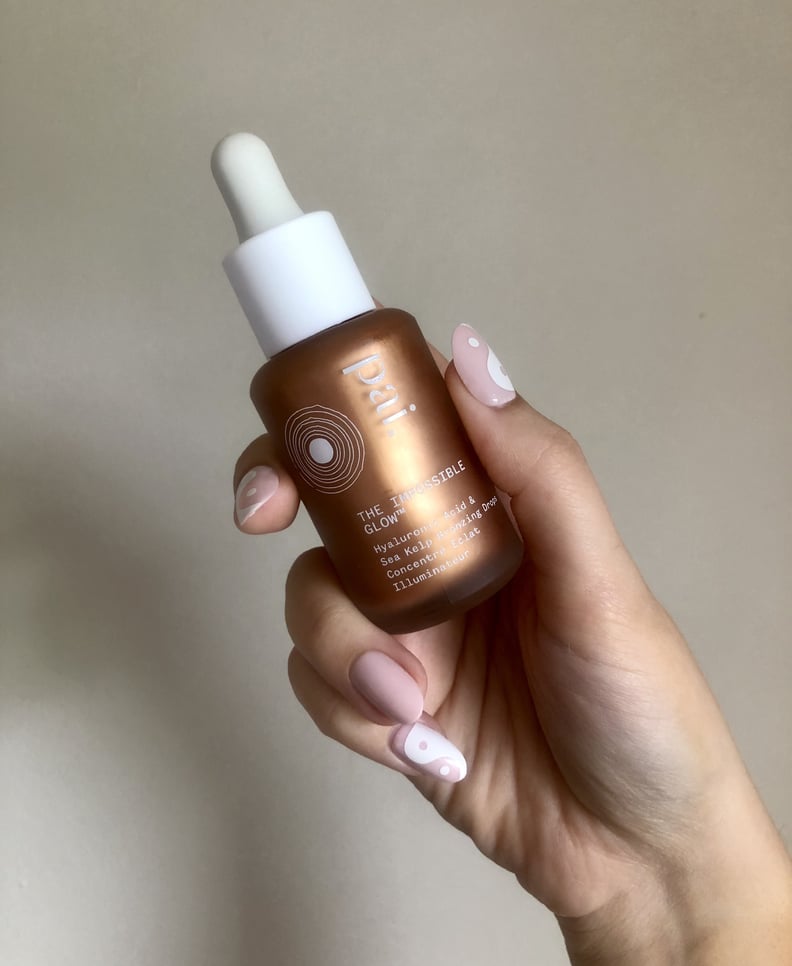 POPSUGAR Photography | Jessica Harrington
POPSUGAR Photography | Jessica Harrington
As POPSUGAR editors, we independently select and write about stuff we love and think you'll like too. If you buy a product we have recommended, we may receive affiliate commission, which in turn supports our work.
Looking like you just came back from a vacation is never a bad thing, in my opinion. That's why I religiously use self-tanner all year long and never forget to apply bronzer. This obsession with recreating that post-vacation glow also leads me to discover a lot of exciting new products, like the Pai The Impossible Glow Hyaluronic Acid & Sea Kelp Bronzing Drops ($37).
As a skin-care brand, these tinted drops are Pai's first foray into anything makeup-adjacent. The bottle comes with a dropper, like a serum, but instead of a clear liquid inside there's a beautiful, deep, golden-copper pigment with a slight shimmer. It applies like a liquid highlighter but instead of concentrating it on the high points of your face, you apply it all over. Not only does it help instantly bronze your skin, but it's formulated with skin-loving ingredients like hyaluronic acid and sea kelp for hydration, and vitamin C for an added boost of radiance that sticks with you.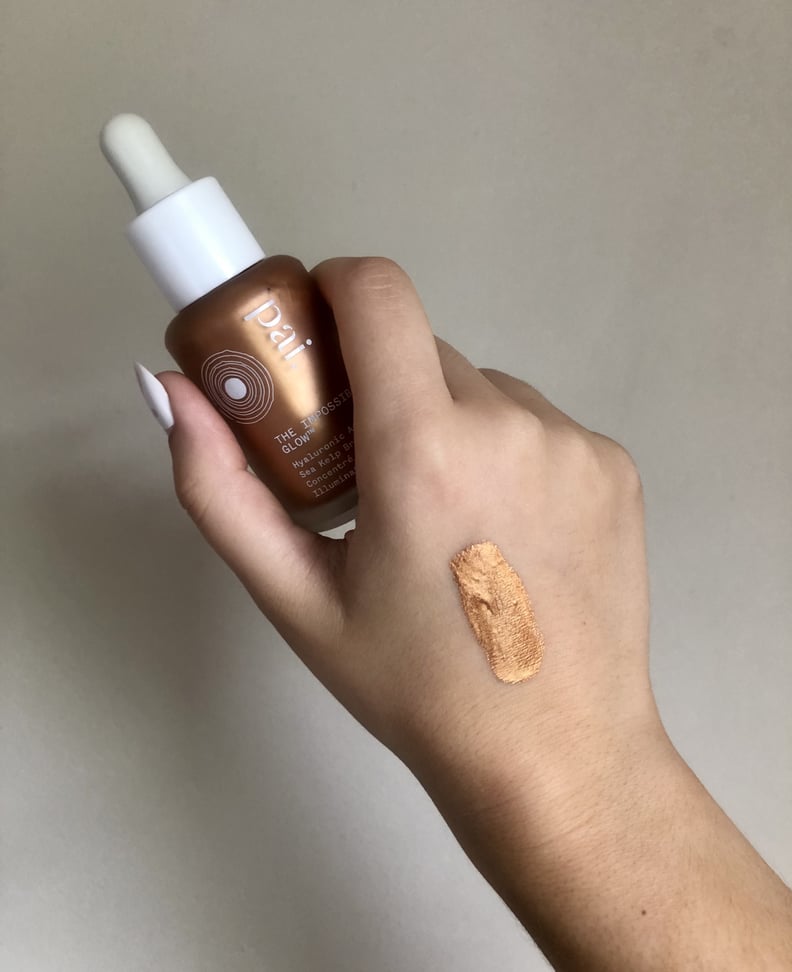 The instructions of the Pai The Impossible Glow Hyaluronic Acid & Sea Kelp Bronzing Drops say to shake it well, then mix with your moisturizer for an all-over glow. It also says you can layer on more drops after you try the moisturizer method for more intensity. Because I already did my skin-care routine for the morning, I decided to apply the drops directly overtop of my sunscreen. Go big or go home right?
My initial thoughts were, "Oh gosh, I should have listened to the instructions. . .this is very dark," but I was committed and stuck with it. I'm so happy I did. After lots of blending (with my fingers and also a brush), my face had a nice tanned glow that picked up the light without looking shiny (or greasy). If you're nervous about the pigment, I'd suggest following the instructions and mixing it with your moisturizer.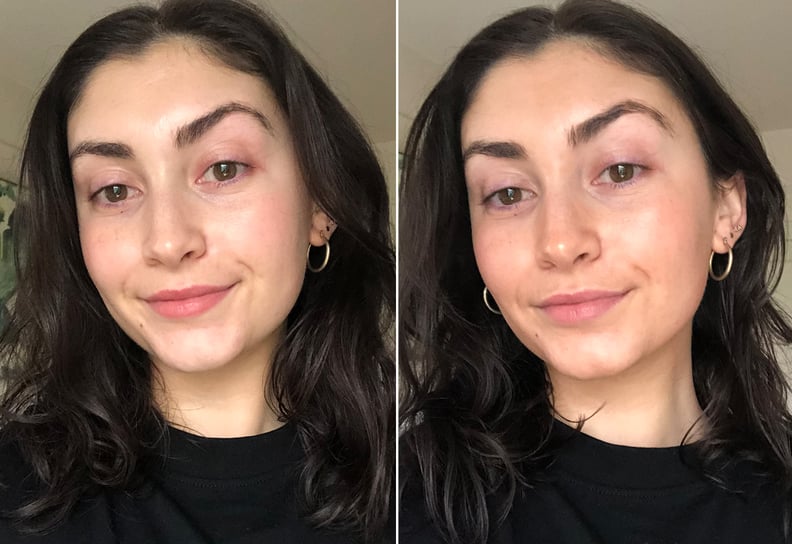 Before and After Using the Pai The Impossible Glow Bronzing Drops
The drops don't give you any coverage in terms of evening out your skin tone, but if you're looking for something to fake a tan without using a self-tanner, this will do the trick. You can wear this product on its own but I decided to layer some light makeup on top of the bronzing drops — just under-eye concealer, blush, brow gel, and mascara, like I would in the summer or while on vacation — and it layered like a dream. After it's blended it doesn't feel like you have anything on your skin, which is a major bonus in my book.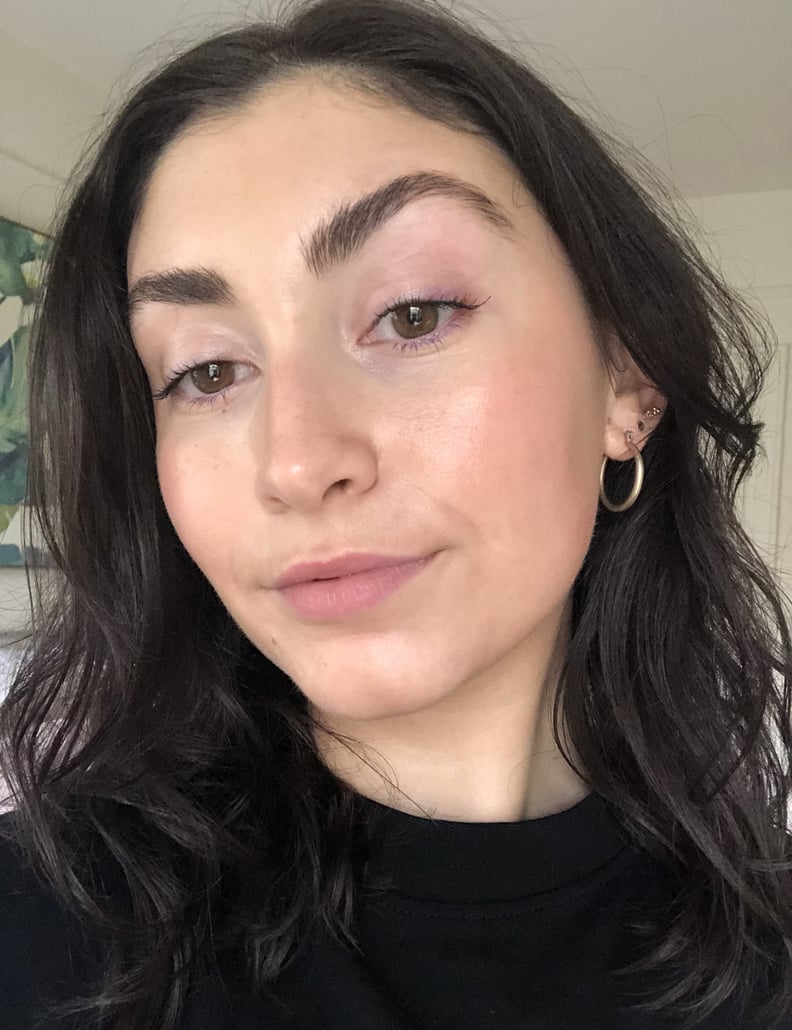 Pai The Impossible Glow Bronzing Drops With Light Makeup