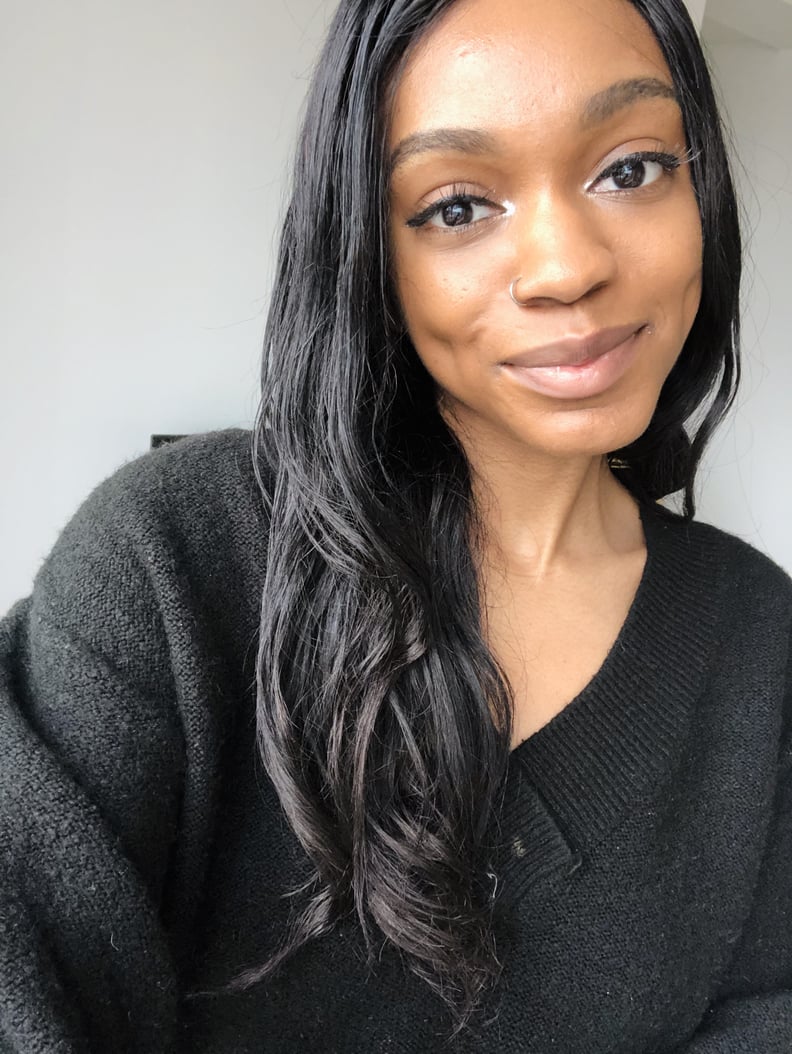 POPSUGAR Photography | Danielle Jackson
POPSUGAR Photography | Danielle Jackson
As POPSUGAR editors, we independently select and write about stuff we love and think you'll like too. If you buy a product we have recommended, we may receive affiliate commission, which in turn supports our work.
As a person with kinky 4C hair, the thought of using a dry shampoo (or dry anything, really) has always been pretty foreign to me. I only wash my hair once a week, and when I do it, I definitely need a product that'll give me a heavier cleanse than what a dry shampoo can. That said, I also wear extensions regularly, so when I got my hands on a few products from Pantene's new Waterless Collection, I decided that now would be as good a time as any to try them out.
The Waterless collection is Pantene's new range of wash-day (or nonwash-day) products that are meant for days you don't have much time to squeeze in a full wash and blow dry. I recently noticed that my extensions were starting to feel a little dry after having had them in for about a month, so I turned to one of the products — Pantene's Mist Behaving Dry Conditioner Mist ($7) — to give my hair a bit of a refresh. The mist is made with jojoba oil, aloe vera, and pro-vitamin B5, which hydrates the hair, so it felt like a good place to start.
Upon spraying it on my hair, I noticed that the formula is really lightweight, and it felt like I was spraying air on my hair. The product also gave my hair a decent amount of shine, which made my month-old extensions look a lot fresher than they have in the last week. I think next time, I might pair it with one of the collection's dry conditioners to get the full experience, but in the end, I was pretty satisfied with my results. Check out the mist below to shop.