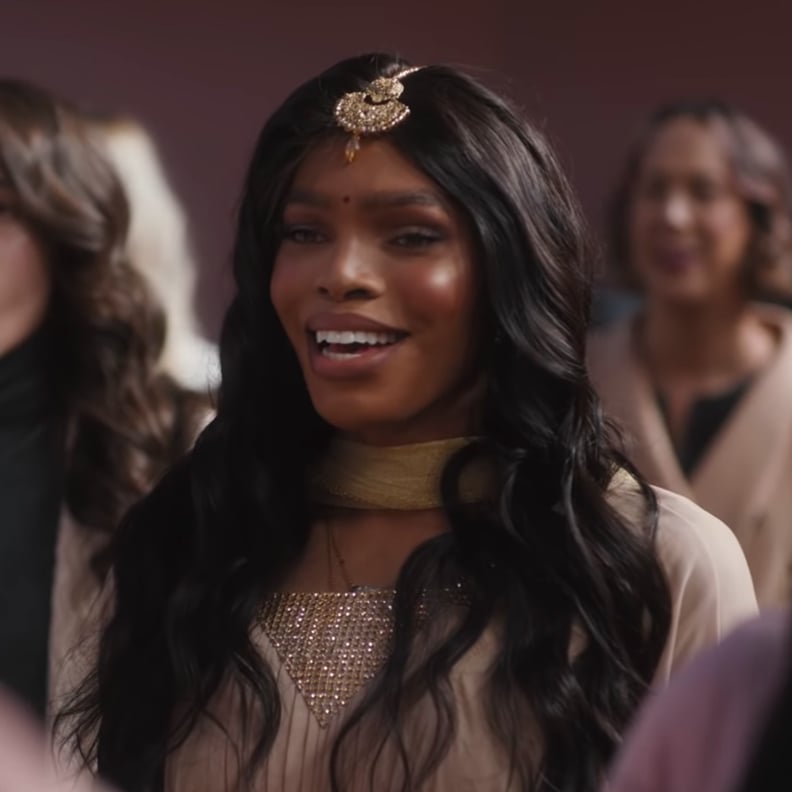 Pantene is offering a platform for LGBTQ+ individuals who feel conflicted about going home for the holidays. The brand recently kicked off a new video series with GLAAD and the Trans Chorus of Los Angeles, which includes a moving a cappella performance of "I'll Be Home For Christmas," as well as interviews with four members of the chorus.
"You will have joy and you will be loved."
The interviews minimally touch on beauty routines and are primarily focused on each individual's experience with the holidays. "The holiday season has drastically transformed for me since coming out as trans. There's been a lot of negotiation on appearance, clothing, makeup, hair," said one member, Crystal. She added, "To any young trans person going home for the holidays: stay strong, give them time, because they will come around. You will have joy and you will be loved."
In addition to amplifying these voices, Pantene has also pledged to donate $100,000 to Family Equality, a nonprofit advocating for legal and lived equality for LGBTQ+ families.
"Inclusion is at the heart of Pantene's mission to celebrate the beauty of all transformations and of all people," said Ilaria Resta, the vice president of North America Hair Care for Pantene's parent company, Procter & Gamble, in a press statement. "Hearing these LGBTQ individuals speak about the trials and triumphs of going home for the holidays — as well as their irrepressible desire to be their true selves — will inspire others in the community and remind us all what true beauty is about." Watch the impactful video series ahead.
Watch Pantene's "Going Home For the Holidays" Video Series